Regular price
Sale price
£15.99
Unit price
per
Sale
Sold out
These bamboo and organic cotton pads are a great replacement for disposable pads and face wipes. So, you can take care of your skin and the environment at the same time.
x12 soft velvet pads
x 4 soft scrub terry pads
Plastic-free
100% biodegradable at end of life
Includes cotton bag for machine washing
Product Description
Product Specifics
These reusable face wipes are made with organic bamboo and cotton and come with a cotton mesh bag for washing. You'll receive twelve soft velvet pads for cleansing and makeup removal and four soft scrub terry pads for exfoliation.
Packaging
These reusable face wipes come in our 500ml plastic-free amber glass jar.
Instructions For Use
Swap your usual disposable face wipes for these wonderful alternatives. Once used simply, gather the used pads in the provided cotton mesh bag. Wash them in the laundry machine at 40°C.
Why We Love Reusable Makeup Remover Pads
These makeup remover pads are such a great replacement for disposable cotton pads or face wipes! They are made of bamboo and cotton fibre, which makes them super soft and ideal for any type of skin.
The terry scrub pads are perfect for cleaning off tenacious products and gently exfoliating the skin. Whereas the soft velvet pads are great for sensitive areas like the eyes and everyday makeup.
Why Swap to Reusable Makeup Remover Pads
To produce the amount of cotton needed for disposable cotton pads farmers have to use excessive amounts of water and treat the plants with environment harming pesticides and chemicals.
Not only are these pads much better for your skin than face wipes or disposable pads but you will also be avoiding a massive amount of waste each time you use them! Make the zero-waste swap today.
For more information about our eco-labels, click here.
Share
View full details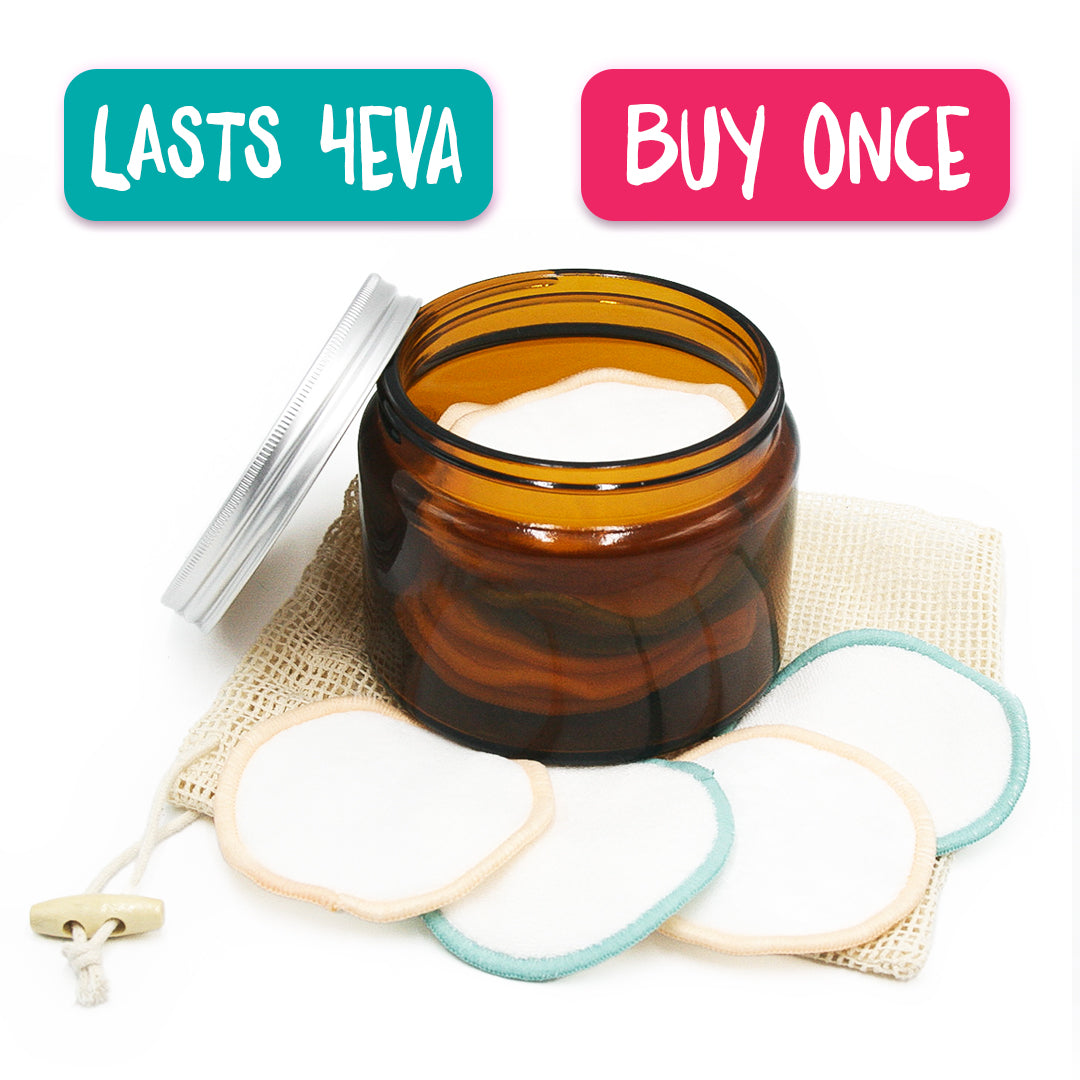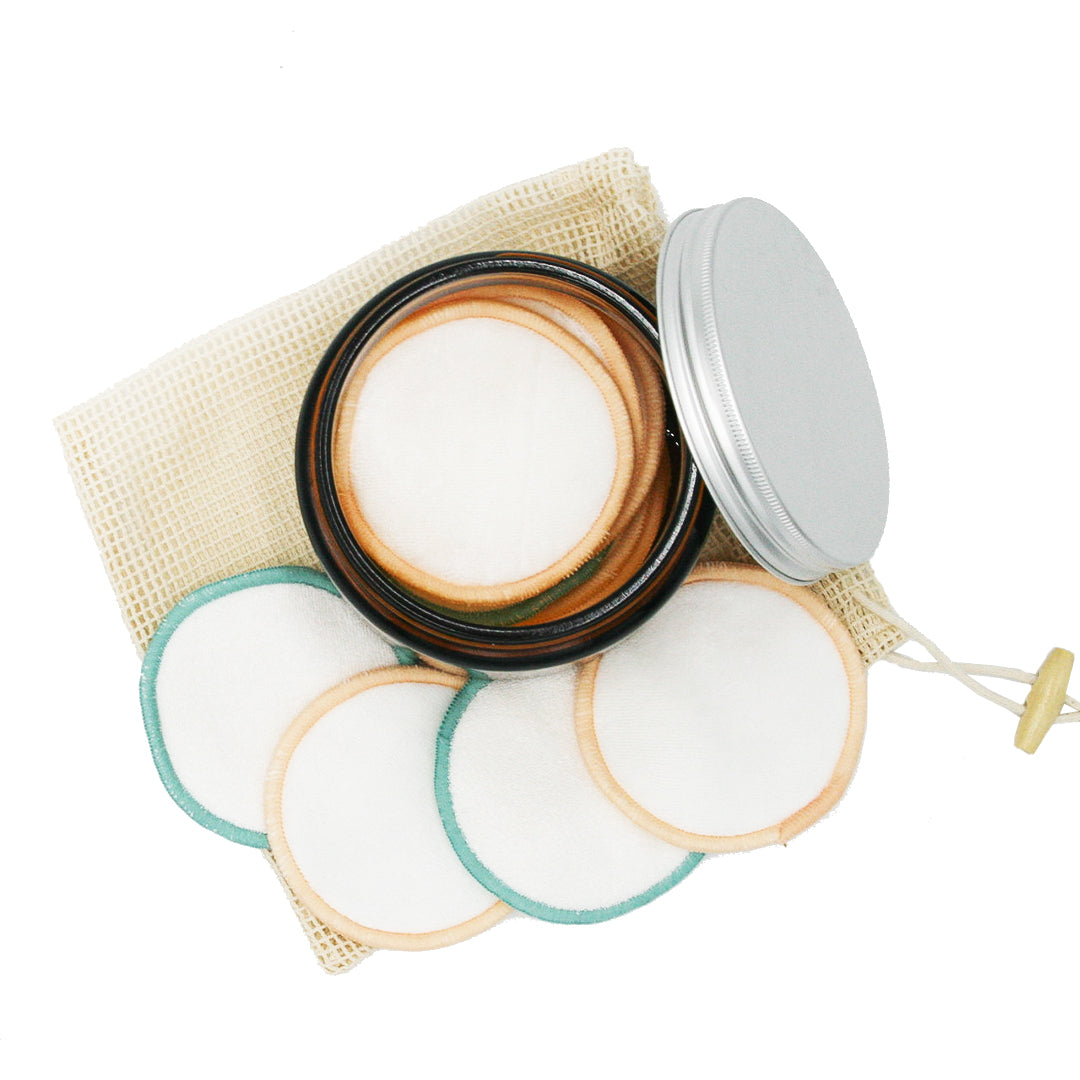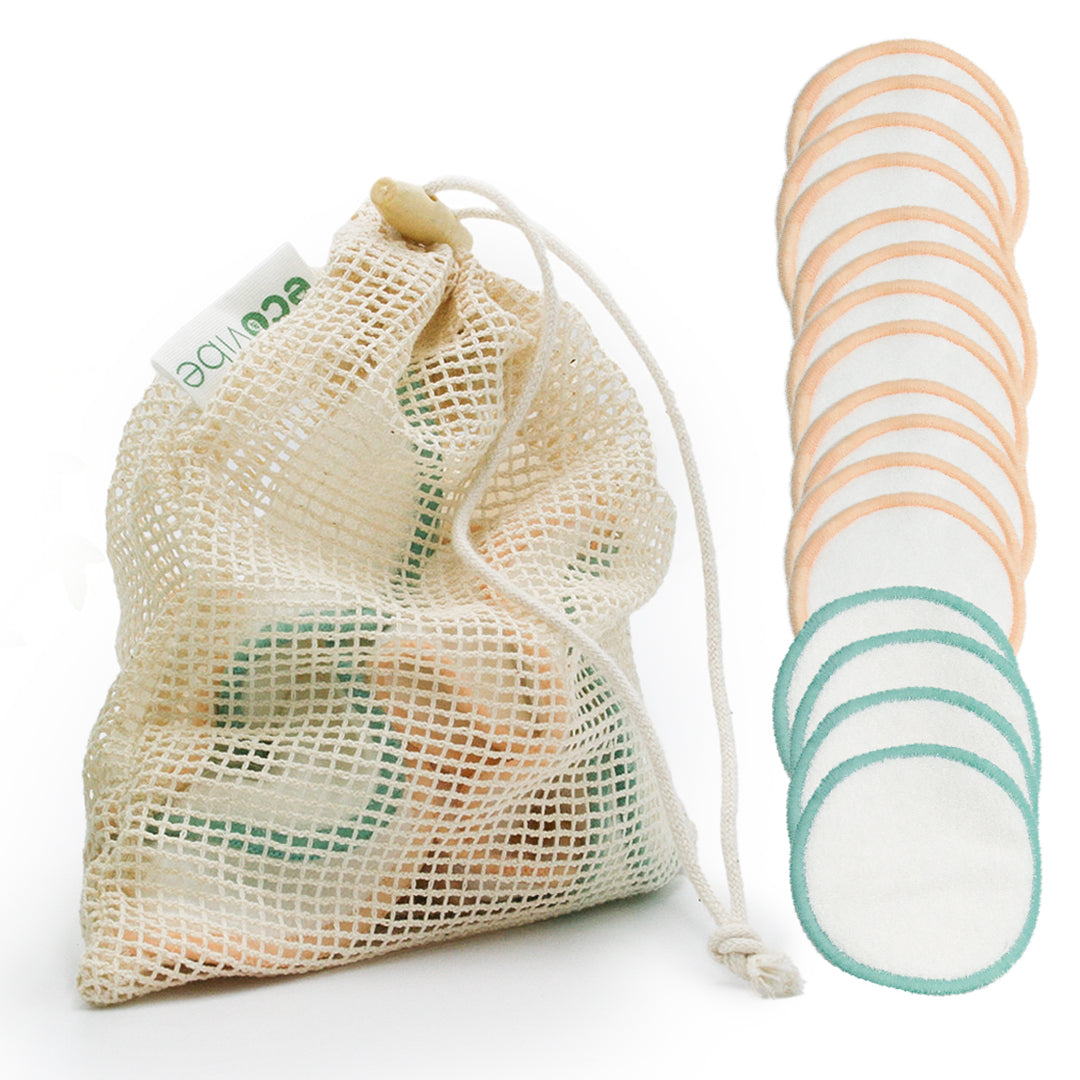 Love these
The make up remover pads are a great size to cleanse your whole face and wash really well, I was concerned my waterproof foundation would linger but not at all, even on a cool wash.
You get a good amount of them so don't need to do a special wash. Very impressed and happy not to be throwing anything away!