Regular price
Sale price
£7.00
Unit price
per
Sale
Sold out
Our laundry strips are 100% biodegradable and have 94% lower carbon emissions than leading liquid detergents. Make the switch to dissolvable laundry strips and you'll still get incredible results, whilst improving your carbon footprint.

32 Fresh Linen scented strips in each pack
1 strip = 1 load
Dissolves completely in hot or cold water
Suitable for sensitive skin, hypoallergenic
Works in all washing machines including septic tanks
32 Fresh Linen scented Laundry Strips per pack
Our laundry strips are pretty revolutionary. Made up from an ultra-concentrated and eco-friendly cleaning powder squeezed into one strip. Each strip can be used for 1 load of laundry and completely dissolves in hot or cold water. So, not only do you have no waste but additionally our laundry strips have 94% lower carbon emissions than leading liquid detergents due to heavy load transporting costs associated with traditional liquid brands.
Suitable for use in all washing machines, our dissolvable laundry strips are kind to skin and kind to the planet.
Our laundry sheets have a mild fragrance derived from essential oils and are 100% natural, free from any toxic chemicals. In order to produce that strong 'clean' smell you might be used to with mainstream detergents, synthetic chemicals must remain in your clothes (and therefore you) long after they are washed. By comparison, most of our detergents' fragrance will have disappeared during the rinse cycle, leaving your clothes chemical and irritant-free.
Directions for Use
It's as easy as 1-2-3!
Remove the strip from the packet - 1 strip for 1 load
Place strip in the washing machine drum with your laundry
Switch on - it's as simple as that! 
Why We Love Dissolvable Laundry Strips  
The strips are delicately scented with a fresh linen scent, and they are vegan, paraben-free, phosphate-free, hypoallergenic, and gentle enough for even the most sensitive skin.
They remove the toughest of stains, restores radiant whites, and smell pretty great too...Not to mention, they're completely biodegradable in hot or cold water!
We love that our laundry strips are super simple to use, just pop a strip in with your laundry! They work in all types of washing-machines, including septic tanks!
The compostable envelope packaging is space-saving compared with big boxes or jugs and it's 100% biodegradable. Plus, our laundry strips have a low carbon footprint, they're made in Europe, and packed right here in the UK.
Why Swap to Dissolvable Laundry Strips
Our laundry strips have absolutely no plastic in them at all, and the packaging is also 100% compostable. The strips have a 94% lower carbon footprint than liquid and powder detergents -a load's worth of leading detergent weighs in at over 40 grams., whereas a single EcoVibe laundry strip weighs less than 3 grams, or a whopping 94% lighter! 
Eliminate one billion plastic jugs (you read that right!), saving 700 million from going to landfills.
Tru Earth
Share
View full details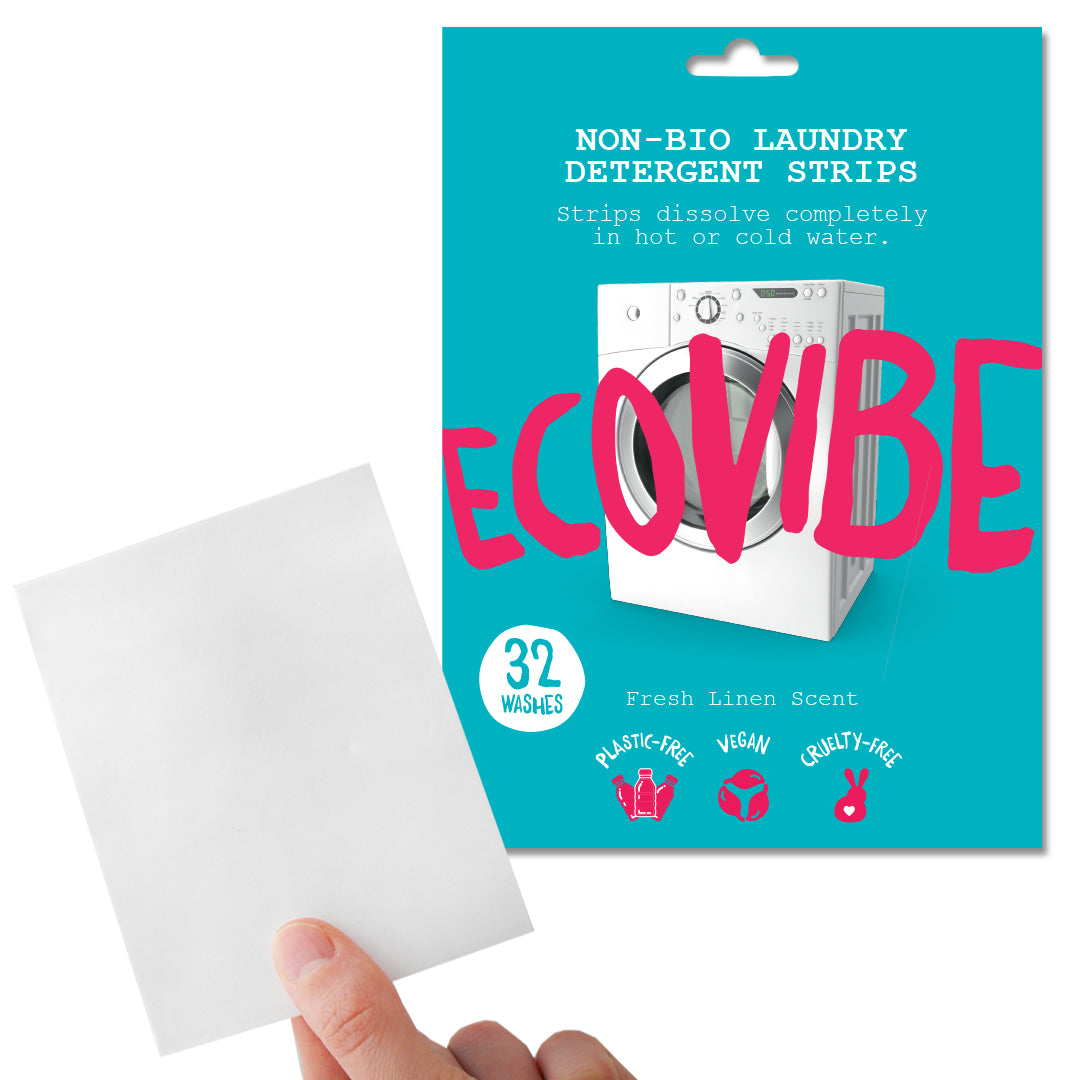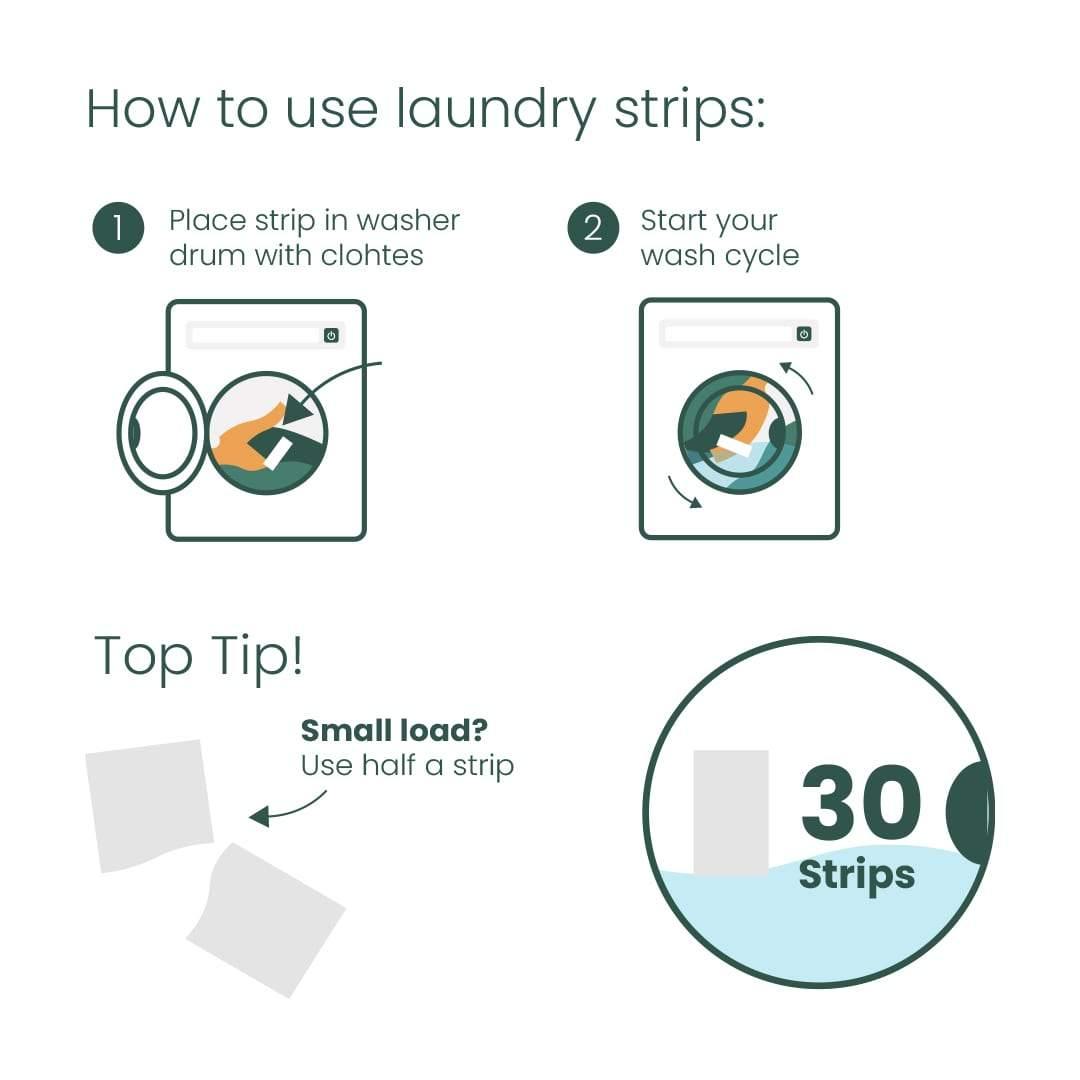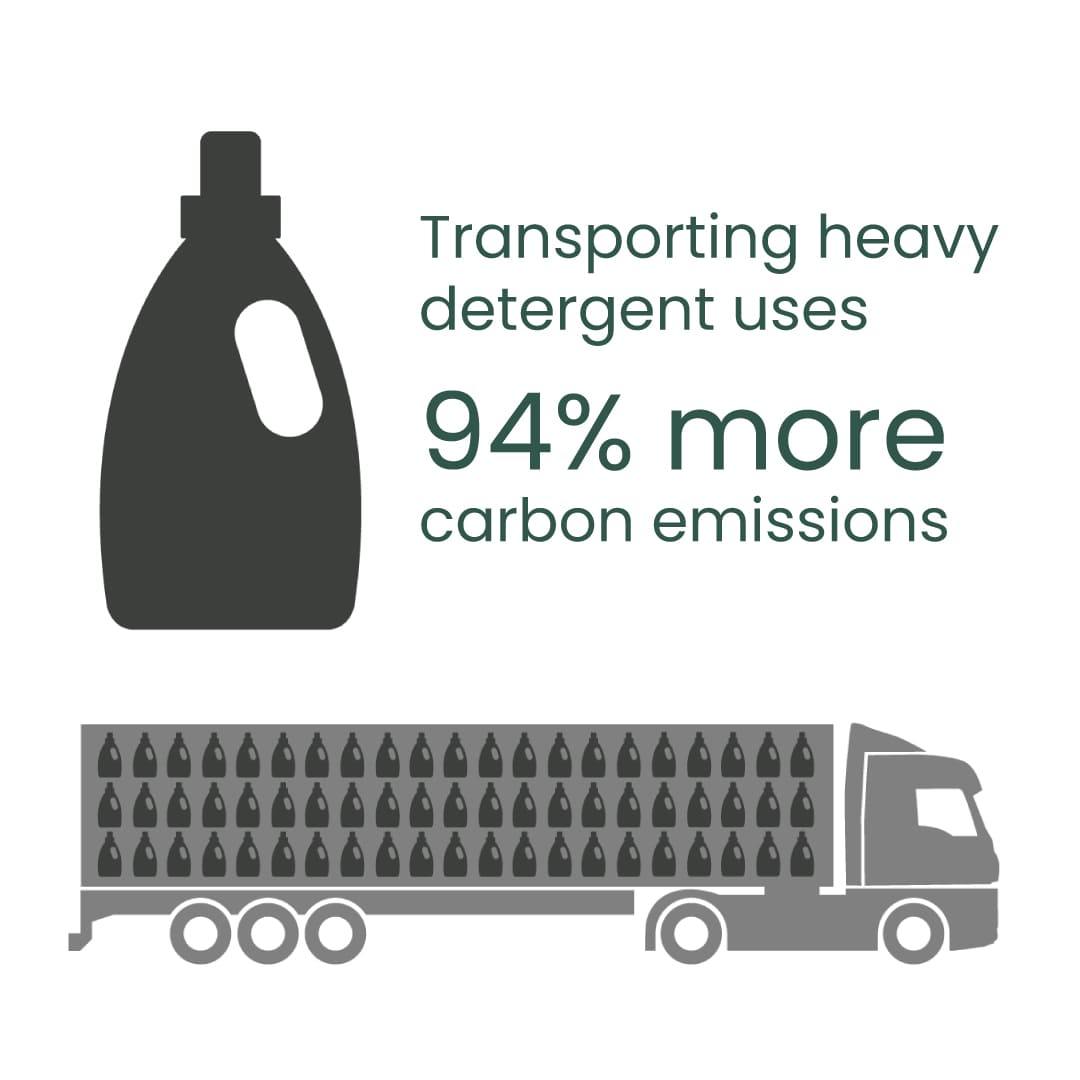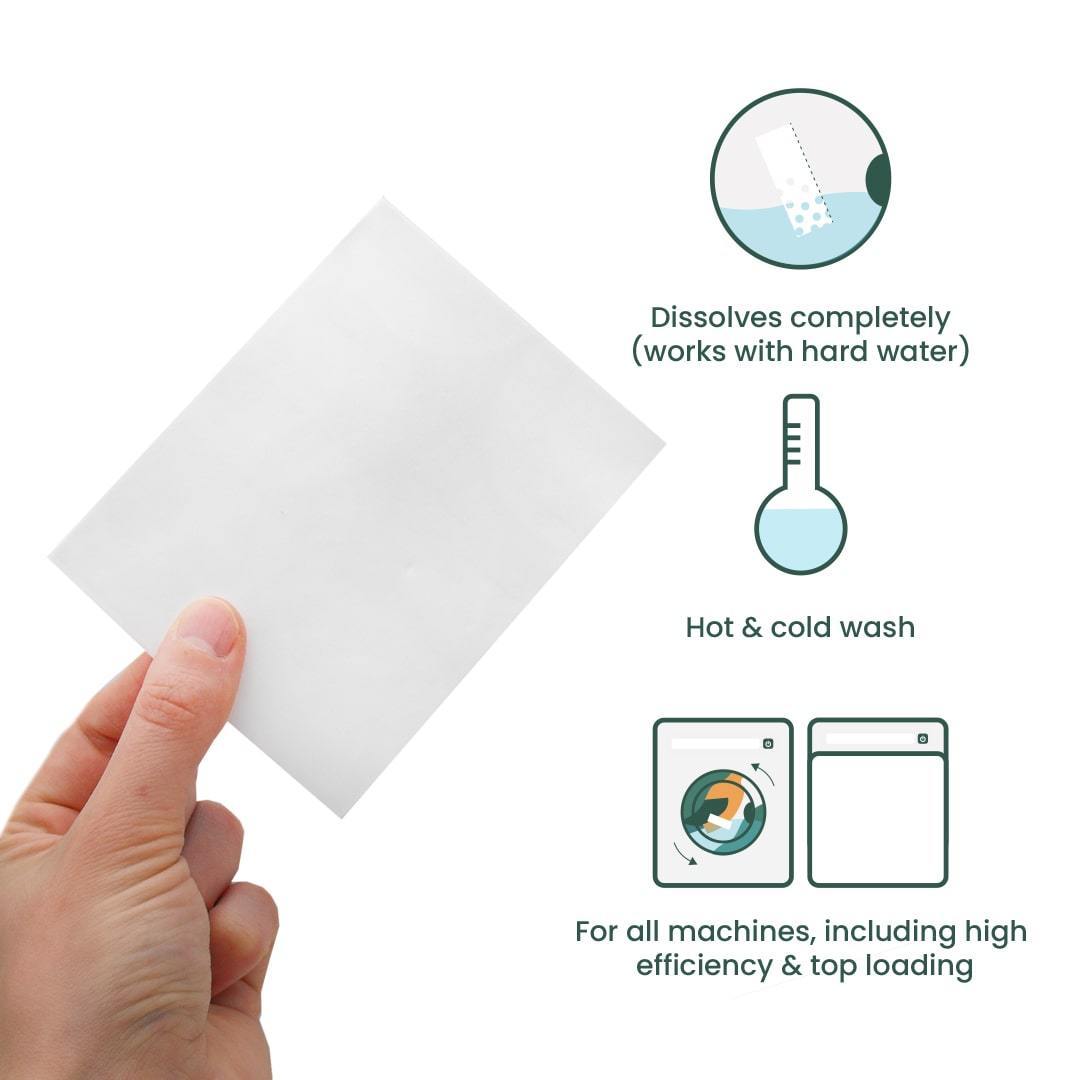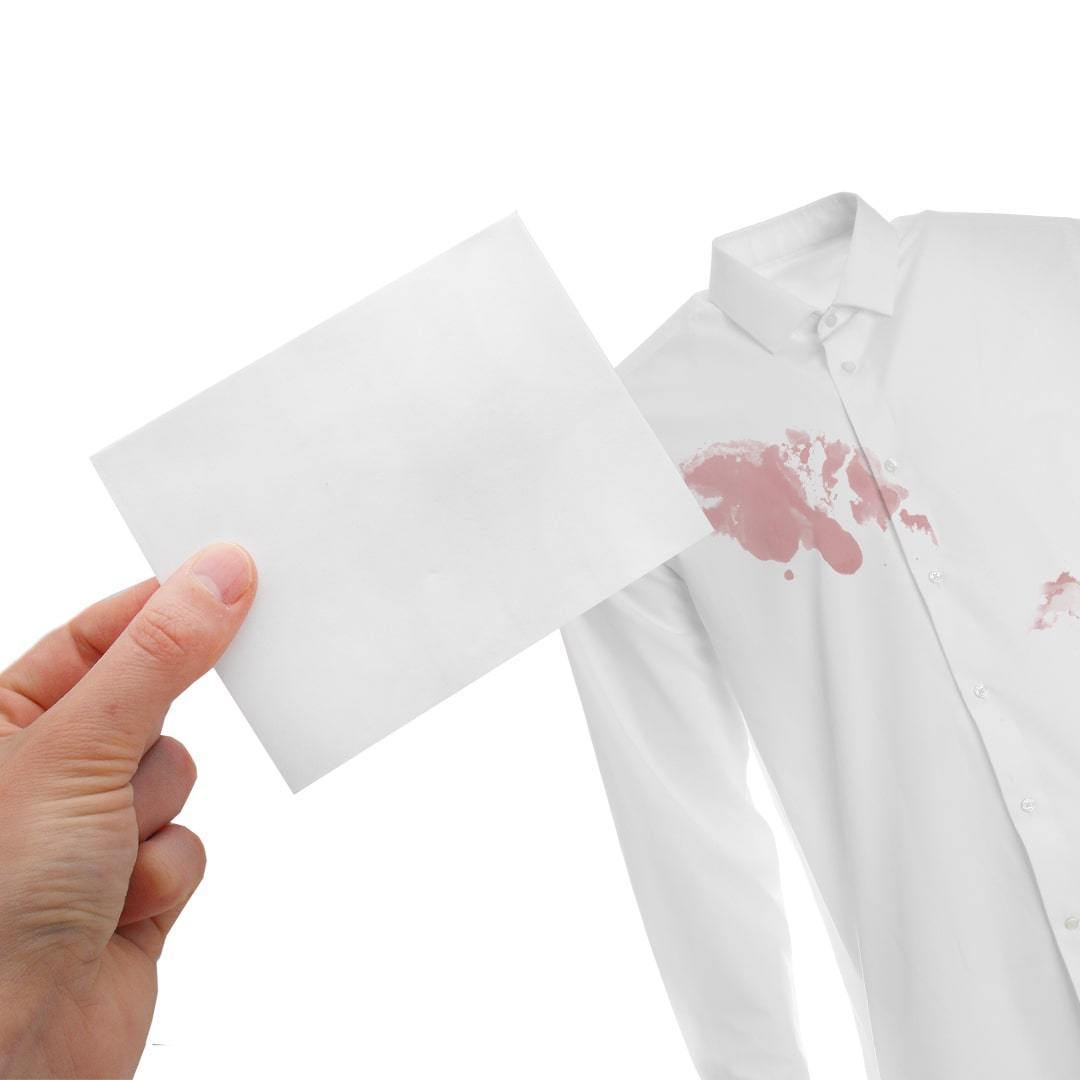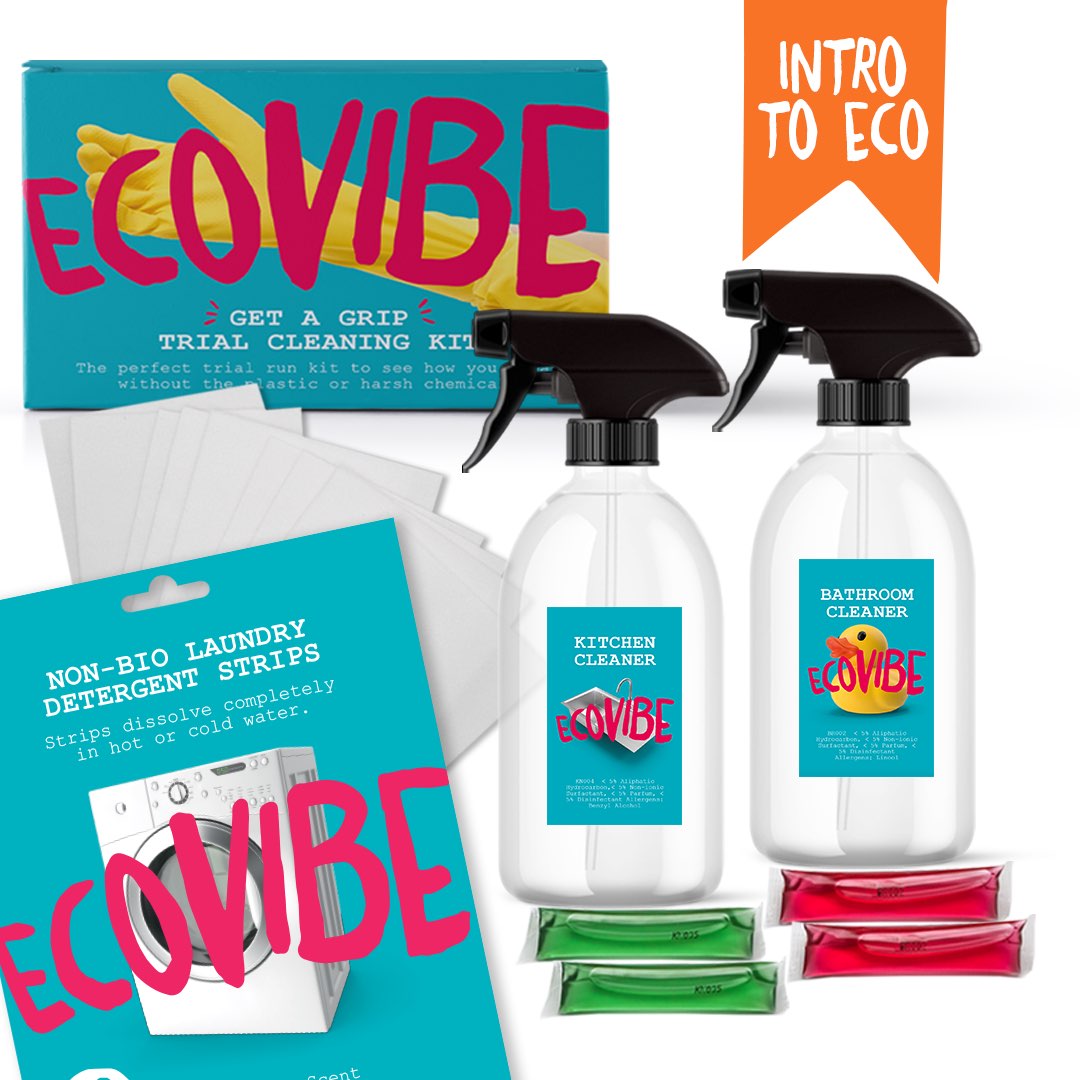 Heavily scented
We had bought these before and loved them. However something has changed and now they are very heavily scented for us - we prefer our laundry just to smell clean, not of anything and are quite sensitive. We are sad about this as the strips do work really well otherwise.
Excellent
Convenient to use and clean well. Don't take up much space in the cupboard either.
If it works, don't fix it
These strips work so well. I have been buying them for a long time now and am very pleased with them. The amount of empty plastic bottles of washing detergent I have saved (for the planet) makes me proud. Thank you.
Eco-friendly washing
Excellent product, smells wonderful and fresh and gives top quality cleaning. My washing has never looked better! No plastic, no waste, the cardboard package is fully recyclable! What's not to love?
great product but scent not very apparent
I love the concept and never use liquids or softener that comes in plastic bottles. Great for the environment and easy to use, only criticism is that my washing doesn't really smell fragrant - it's clean but I wish they could be a more powerful scent.