Regular price
Sale price
£3.99
Unit price
per
Sale
Sold out
Sleeve packaging will not be included. Due to the material of the cloth, it has damaged the paper sleeves, and therefore will no longer be on the cloths when received.
These hygienic, durable, reusable and fully compostable sponges are perfect for cleaning your kitchen, bathroom and all around your house.
Great replacement for kitchen roll

Plastic free

Machine washable

Home compostable after use
Product Description

Compostable Sponge Cleaning Cloths
These compostable sponges are amazingly absorbent- able to soak up about 10x their weight. Plus, they're 100% plant based, made of waste wood fibre (cellulose) and cotton.
Directions for Use and Care
Wet the sponge with water, and then squeeze it, and then it's ready for tackling those surfaces!
Once you've finished your daily worktop spruce-up, rinse the cloth and leave it to soak in hot water to disinfect between uses. For a deeper wash, you can stick the cloths in the washing machine, and a cycle between 30 and 60 degrees. Line dry your cloth, and reuse!
Once your sponge is ready to be replaced, you can compost it right at home!
Why We Love Compostable Sponge Cleaning Cloths
Multi-purpose cleaning cloths, handmade in the UK. This pack of 4 compostable cloths is perfect for tackling all those household cleaning tasks in an eco-friendly way!
These multiple purpose cloths are a washable, reusable, zero-waste option to replace typical kitchen roll, wipes, and plastic sponges.
Our cloths can be reused over and over again…After use, you can disinfect them with hot water, or sling them in the washing-machine. Once you've decided it's time for a replacement, you can compost the cloth instead of sending it to landfill!
Why Swap to Compostable Sponge Cleaning Cloths
Most common kitchen wipes and sponges are made from plastic, and they can't be recycled.
They're usually either single-use, or used for a week before they're thrown away, where they'll contribute to plastic pollution and take hundreds of years to eventually break down into microplastics.
Our cloths are made from 100% natural ingredients meaning they're reusable and compostable!




Share
View full details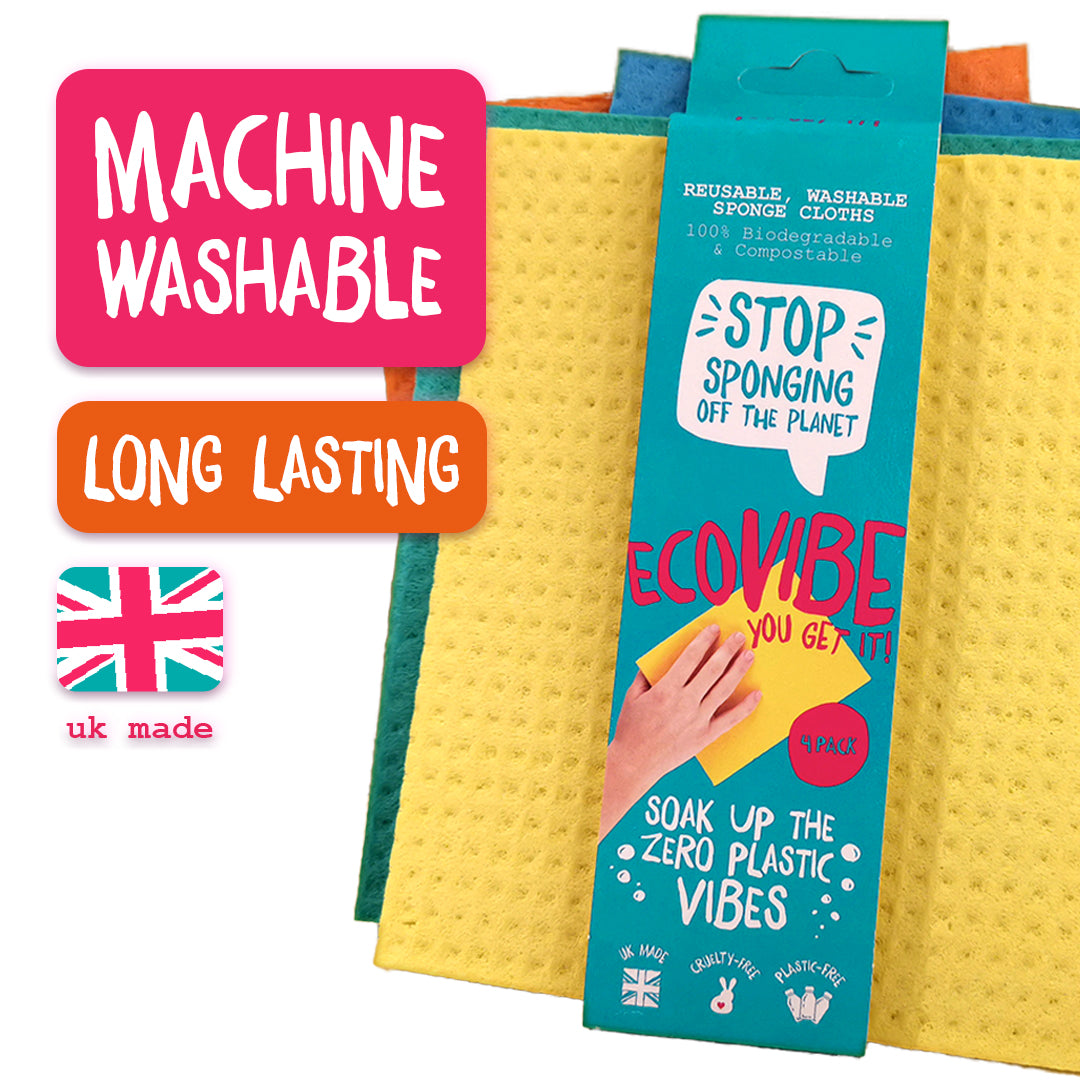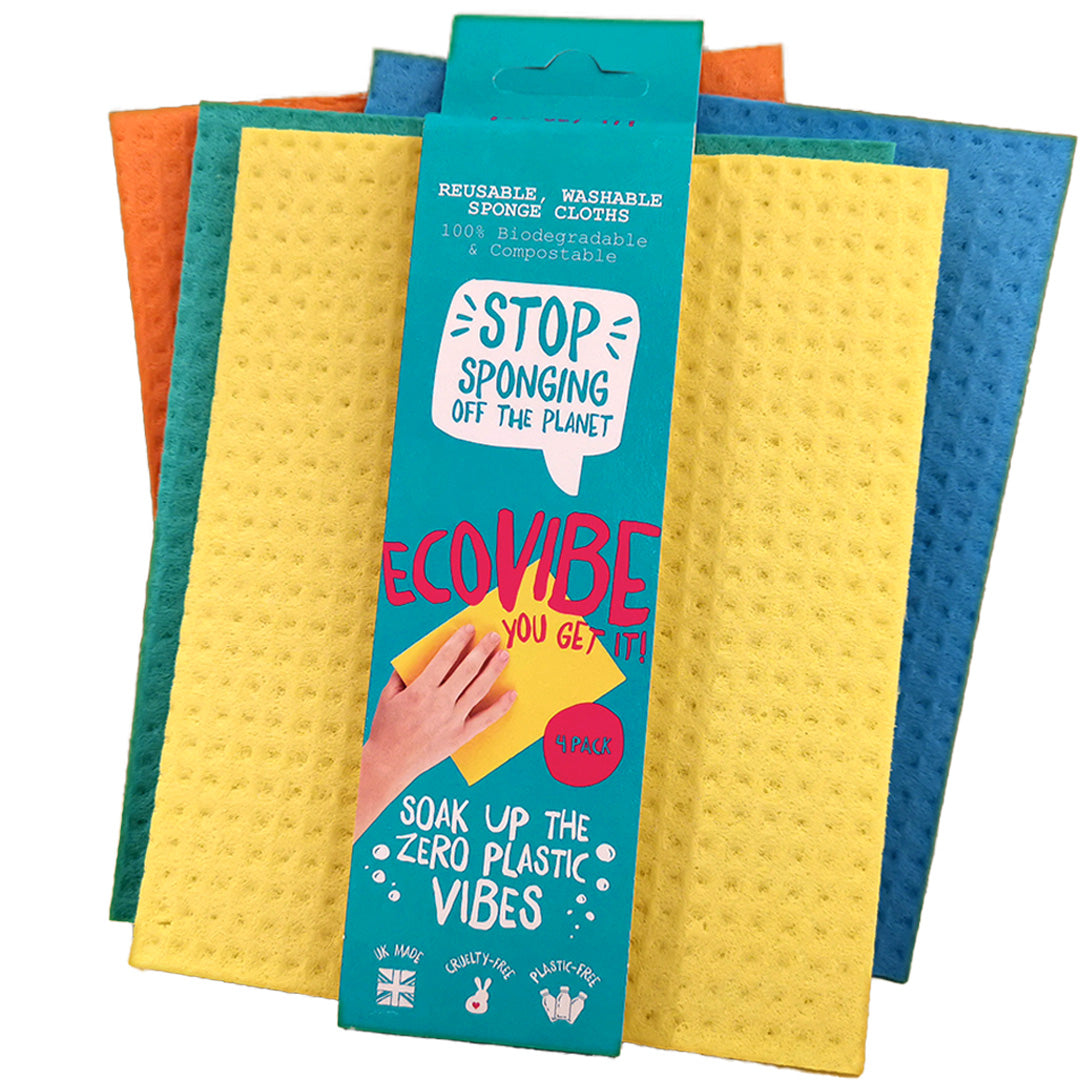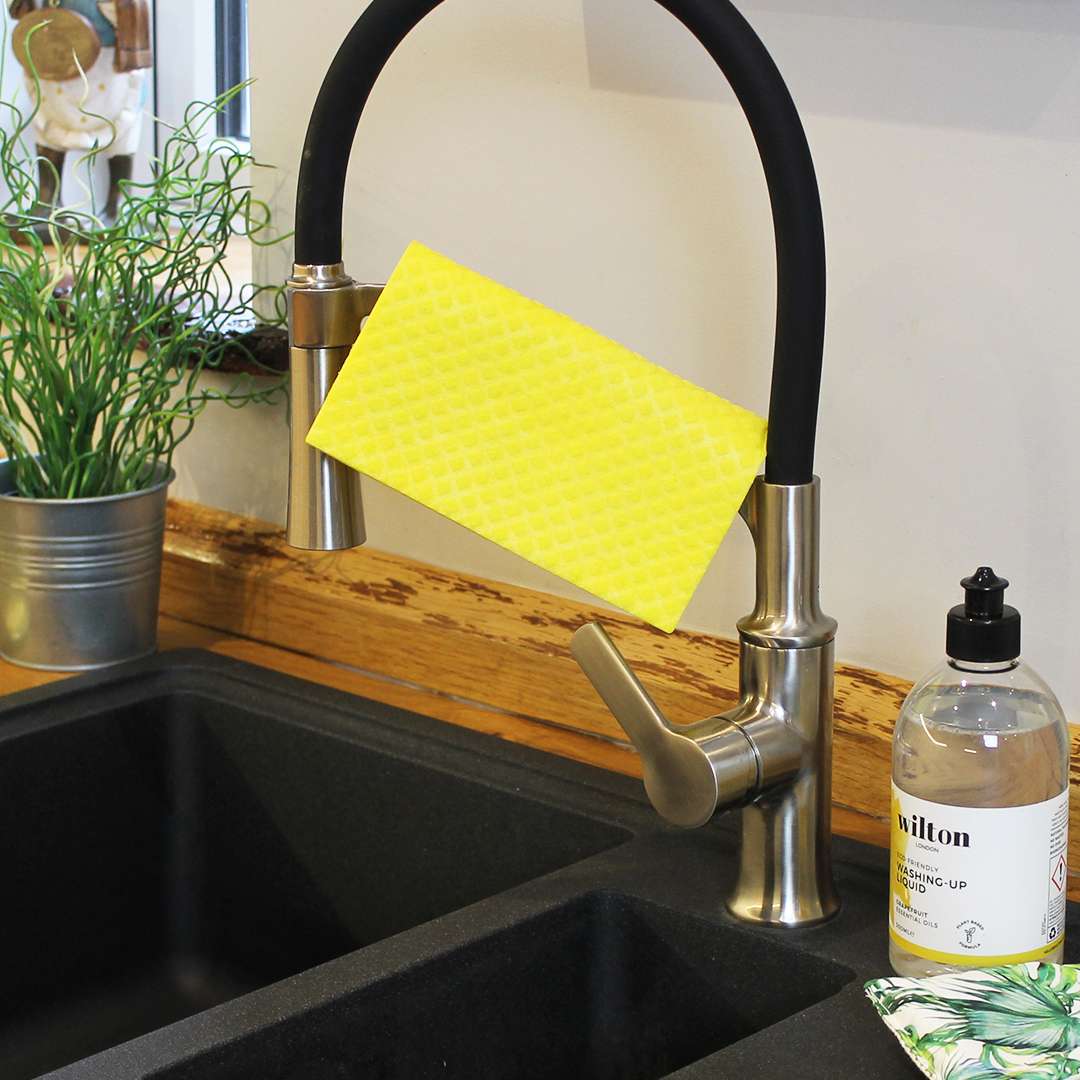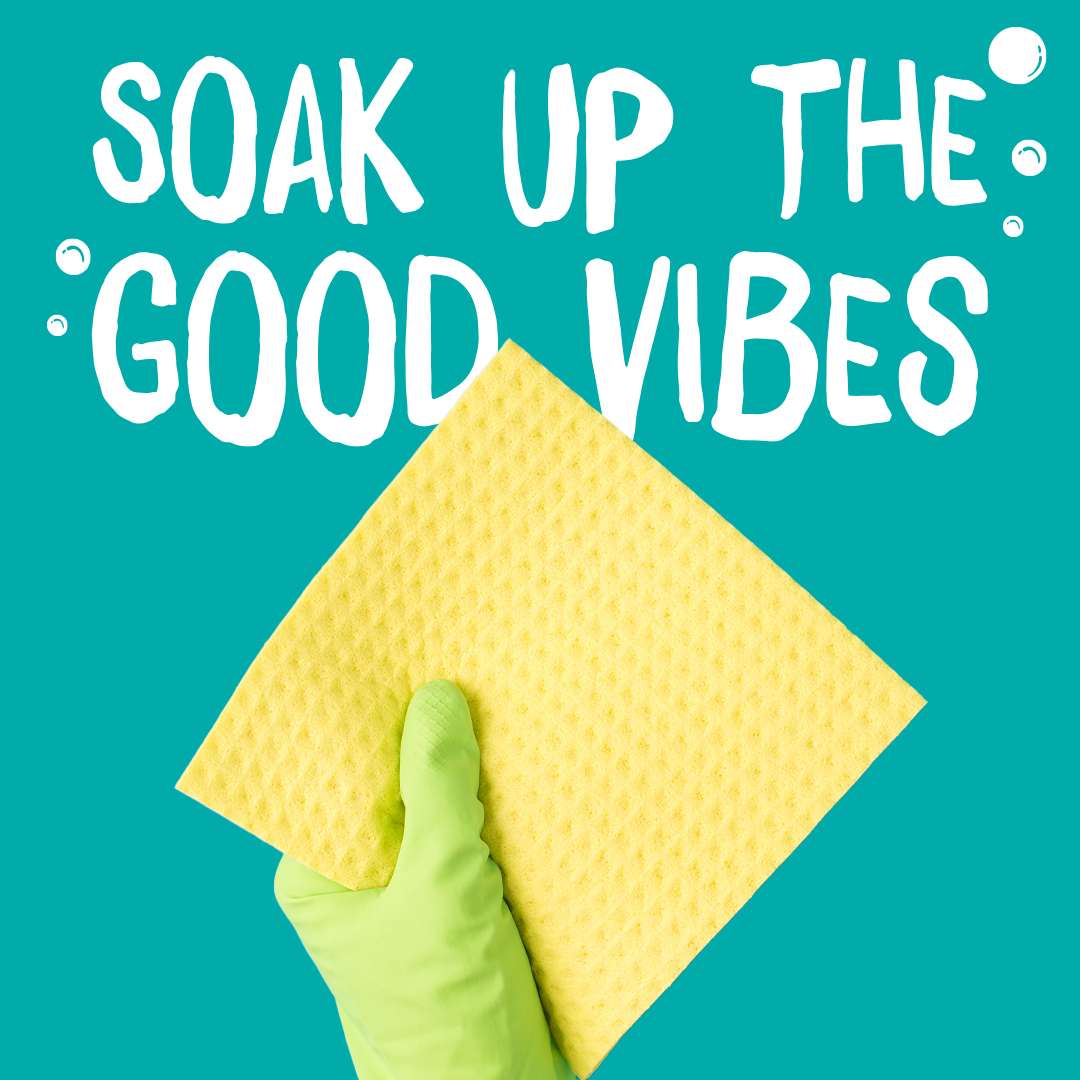 Great cloths
Really like these cloths. They last ages and can go in the dishwasher regularly (if I remembered it would be daily!) and then we cut them up and put them in our home compost bin and they disappear!
These used to be amazing
I've purchased those multiple times before - my favourite sponge out there. I have purchased a cheaper version on another website, and the scourer and sponge would I glue themselves super quickly, which was super annoying, so I went back to these straight away. To my sock and horror, one wash in, and the scourer came off…. Never had issues with these, but clearly something has changed. Unsure if I'll purchase these again.
Sponge cleaning cloths
They look exactly like ordinary sponge cleaning cloths but without the plastic, a win win. Great for cleaning down surfaces or dishes, very absorbent, I'm very impressed with them. Not composted one yet but if it's like the natural compostable sponge scourers they will compost nicely
Great Cloths
Really good quality cleaning cloths and a very reasonable price. Also wonderful customer service that makes buying products easy and enjoyable.
Best kitchen sponges
They last a long time and are environmentally friendly. Great for bathroom cleaning also