Regular price
Sale price
£3.99
Unit price
per
Sale
Sold out
Bacteria-eating technology without the need for bleach!
Just add water and shake to use 
Removes tough limescale and stains
500ml Recycled plastic bottle for life (with directional nozzle)

Concentrated dissolvable sachet
Refillable and reusable 
Non-toxic to you and the environment 
Bleach-free but just as strong
Ocean fresh scent
WHY WE LOVE IT!
A revolution in cleaning has arrived! Think you need a product full of nasties to give your toilet a good clean? Think again.
Our Toilet Cleaner is the non-toxic alternative to harsh chemicals. Unlike most toilet cleaners on the market, ours is free from bleach, instead, ours uses an innovative new technology to eat up nasty bacteria in your loo even after the initial clean. Whilst the descaling agent removes limescale build-up to leave your loo sparkling and fresh!
Not only is this so much better for the environment, but it also means you won't be inhaling the harmful fumes you would normally get using bleach.

Our toilet cleaning concentrate is made right here in the UK, so it has a super low carbon footprint! And it's 100% plastic-free. 
WHAT'S IN THE BOX?
Refill comes in a cardboard box, that is both recyclable and compostable.
Toilet Cleaner Refill
500ml Reusable Recycled Plastic Bottle (if choosing bundle).
WHY SWAP?
Want to reduce your plastic consumption, and introduce non-toxic solutions into your cleaning routine?
The majority of cleaning products come in plastic bottles, and a shocking fact is that only 10% of the plastic we throw away actually gets recycled.  
One of the little things we can do that make a big impact is reusing as much as possible. So, save your old cleaning bottles, and any other unused container and switch to buying refill sachets instead! 
All you need is an old bottle, or our 500ml bottle, a sachet, and water! This way you're reducing your plastic consumption, with no compromise on quality. The best part? Our products contain no harsh ingredients, and when the solution is formed, has a shelf life of a year!
DIRECTIONS FOR USE
It's as easy as 1-2-3!
1. Place the toilet sachet in a clean bottle.
2. Add 500ml of water (if you're using the EcoVibe bottle, it is 500ml).
3.  Shake vigorously, and leave for at least 2 hours to blend and thicken.
Squirt the product within the toilet bowl and under the rim. Leave the product for 10 minutes, use a toilet brush if a scrub is needed, flush and go!
WHAT ARE THE INGREDIENTS?
| | |
| --- | --- |
|  Toilet Cleaner Sachet | Ingredients: Sodium Carbonate, Citric Acid, Thickening Agent, Dye, Fragrance. |
SAFETY INFORMATION
| | |
| --- | --- |
|  Toilet Cleaner Sachet | Danger: This product can cause serious eye irritation. IF IN EYES: Rinse cautiously with water for several minutes, remove contacts if present and easy to do so, continue rinsing. Call for medical advice immediately.  |
STORAGE INFORMATION
Store the Toilet Cleaner in a cool dry place, and away from direct sunlight. Keep in an area that is between 5°C and 20°C. Keep out of reach from children and pets.  Never use a sachet neat, always dissolve in water as directed. Test on a small inconspicuous section before use. Products may not be suitable for use on some surfaces.
Share
View full details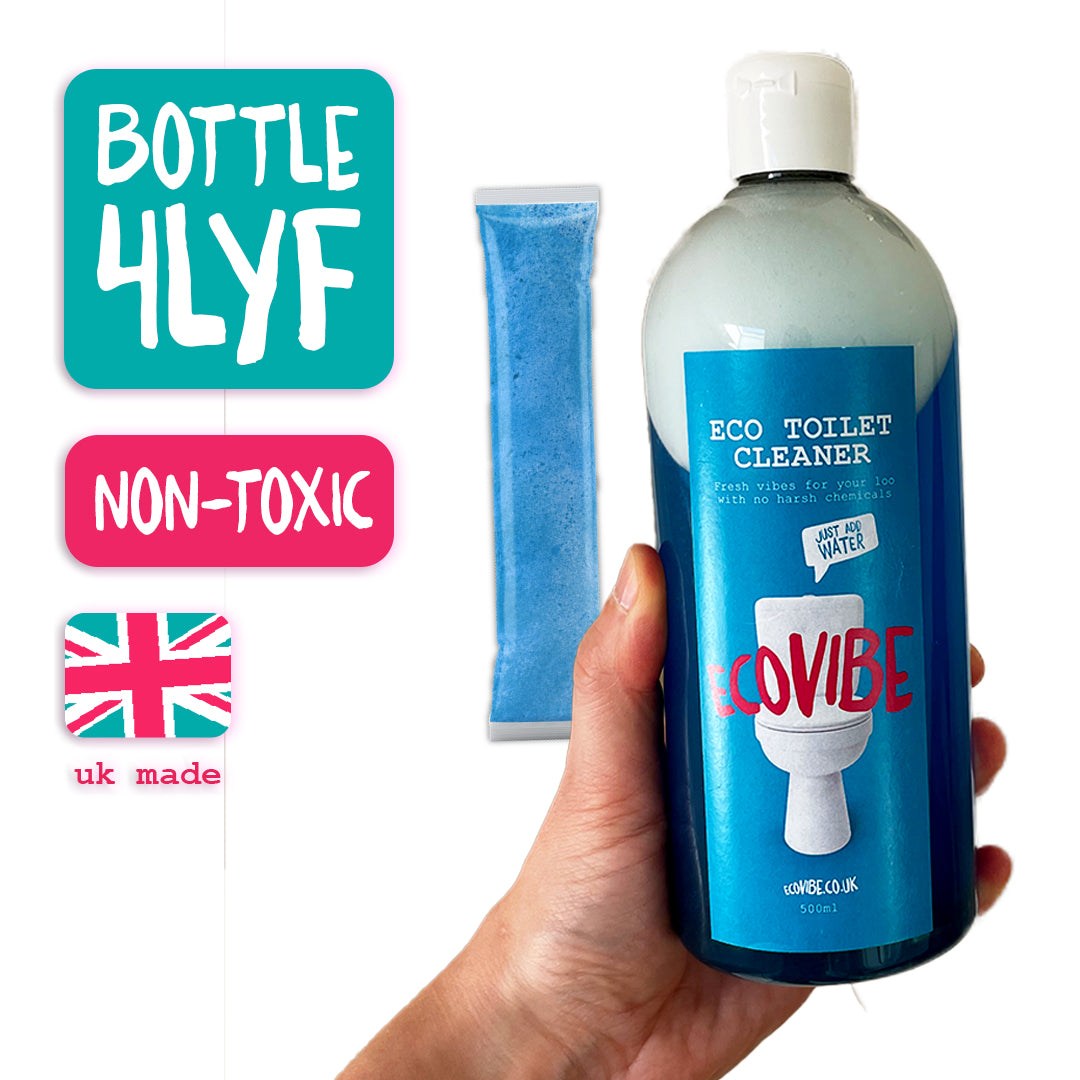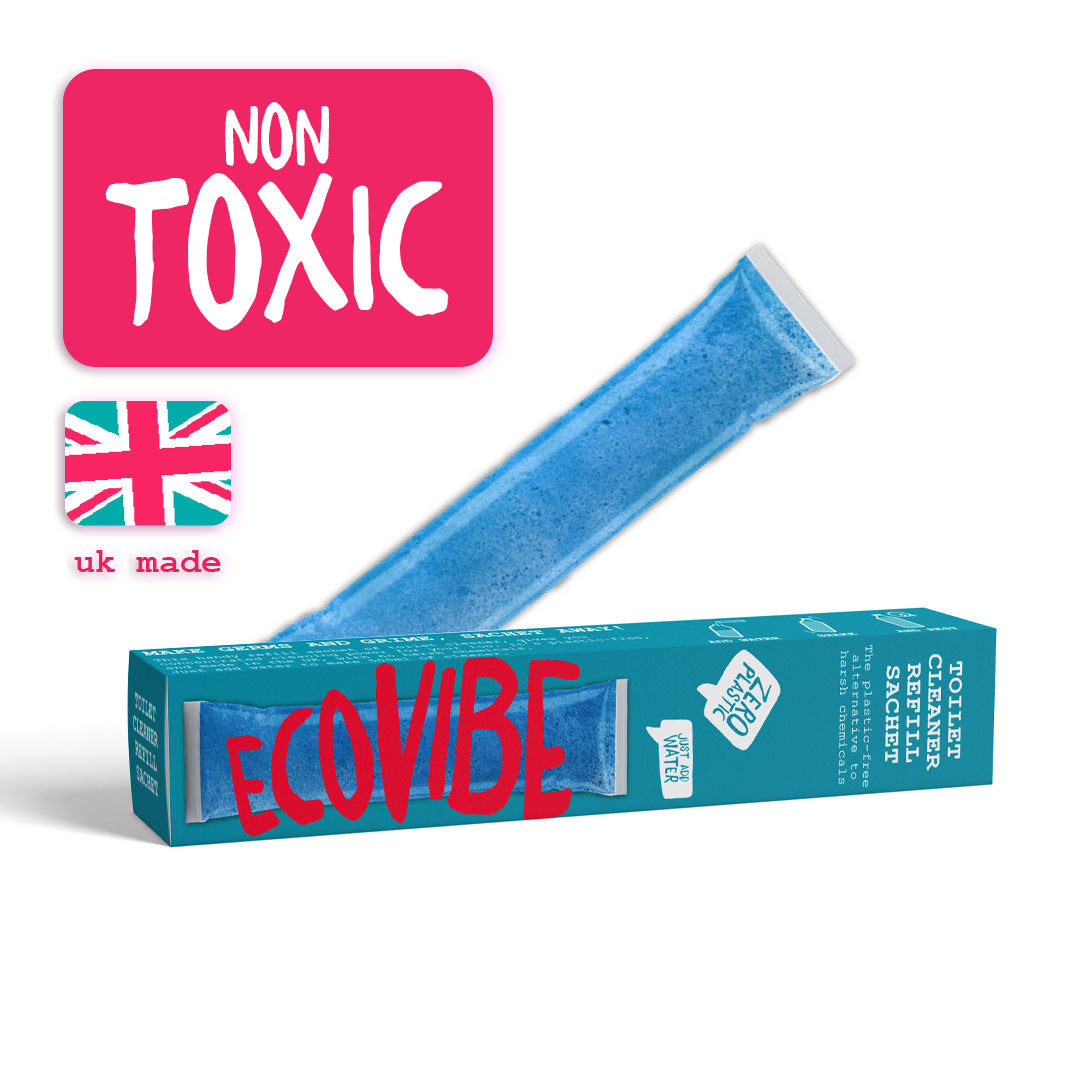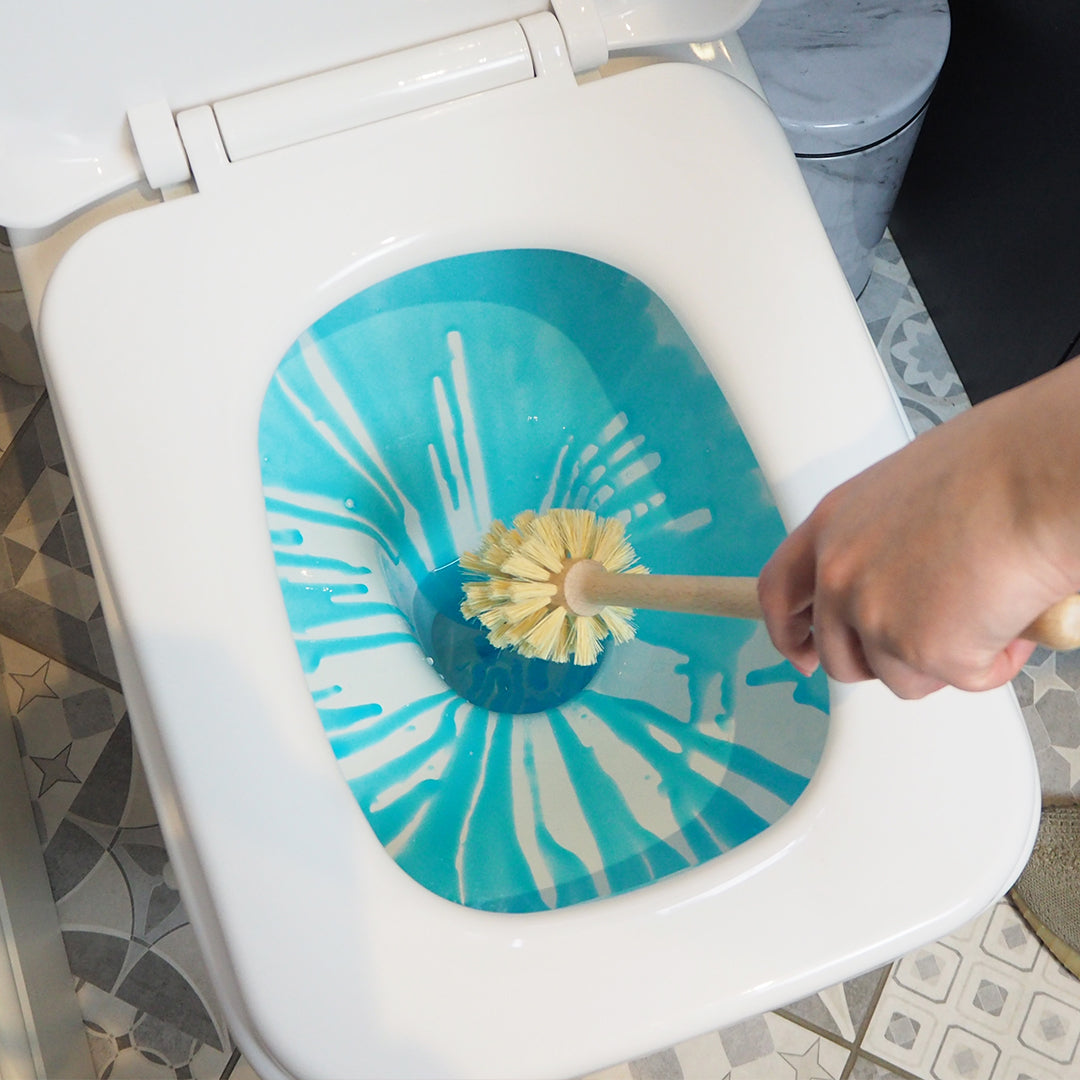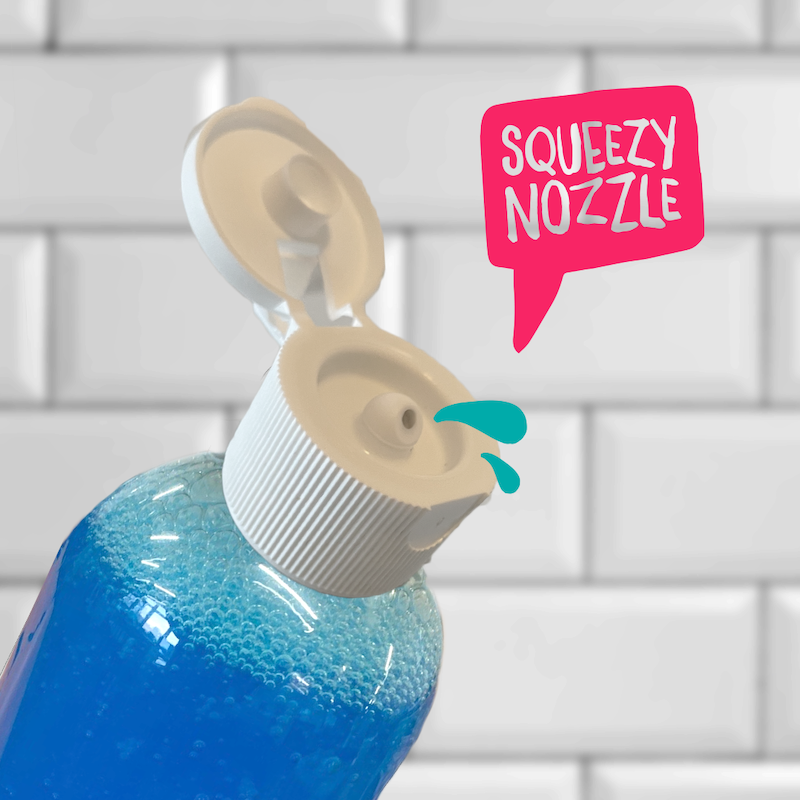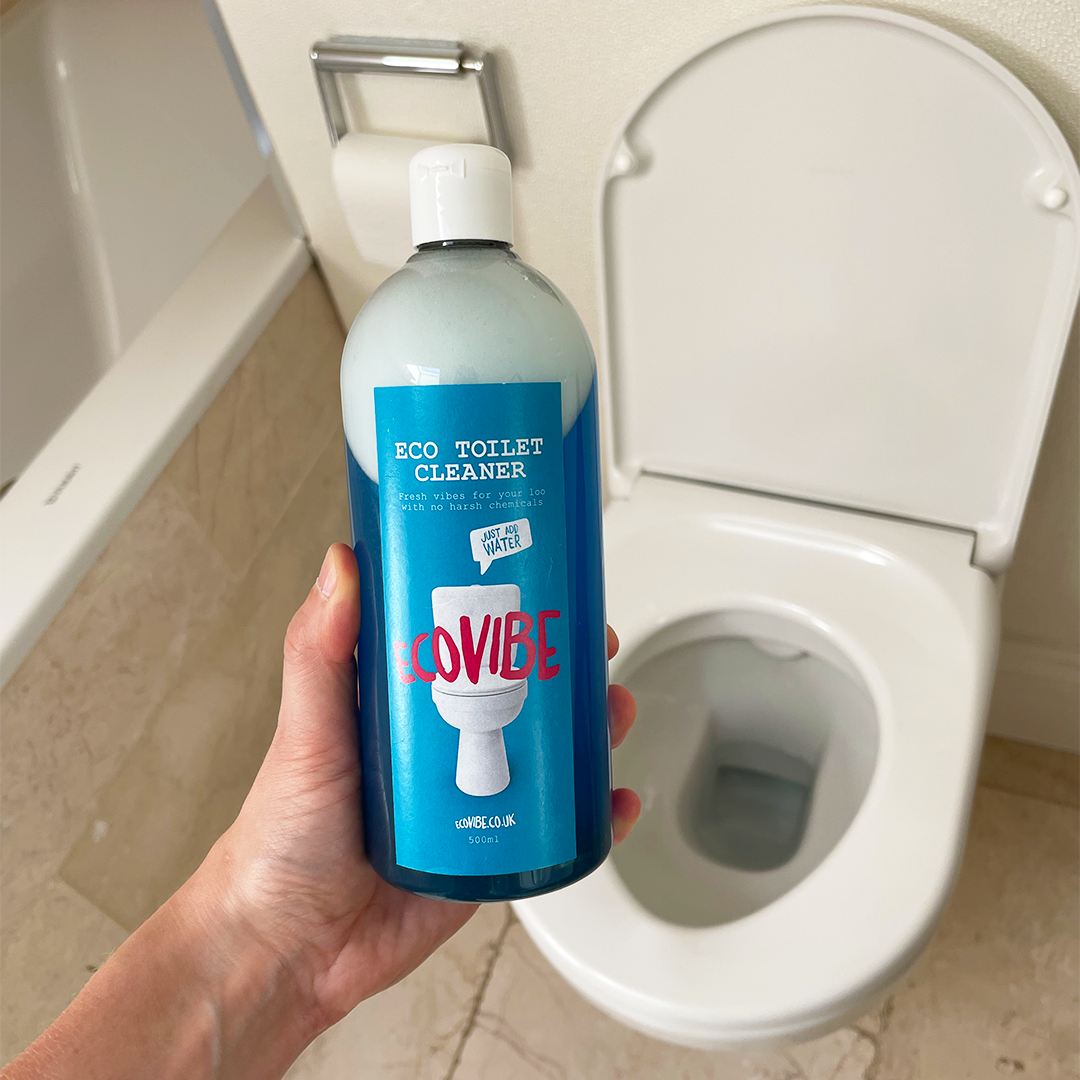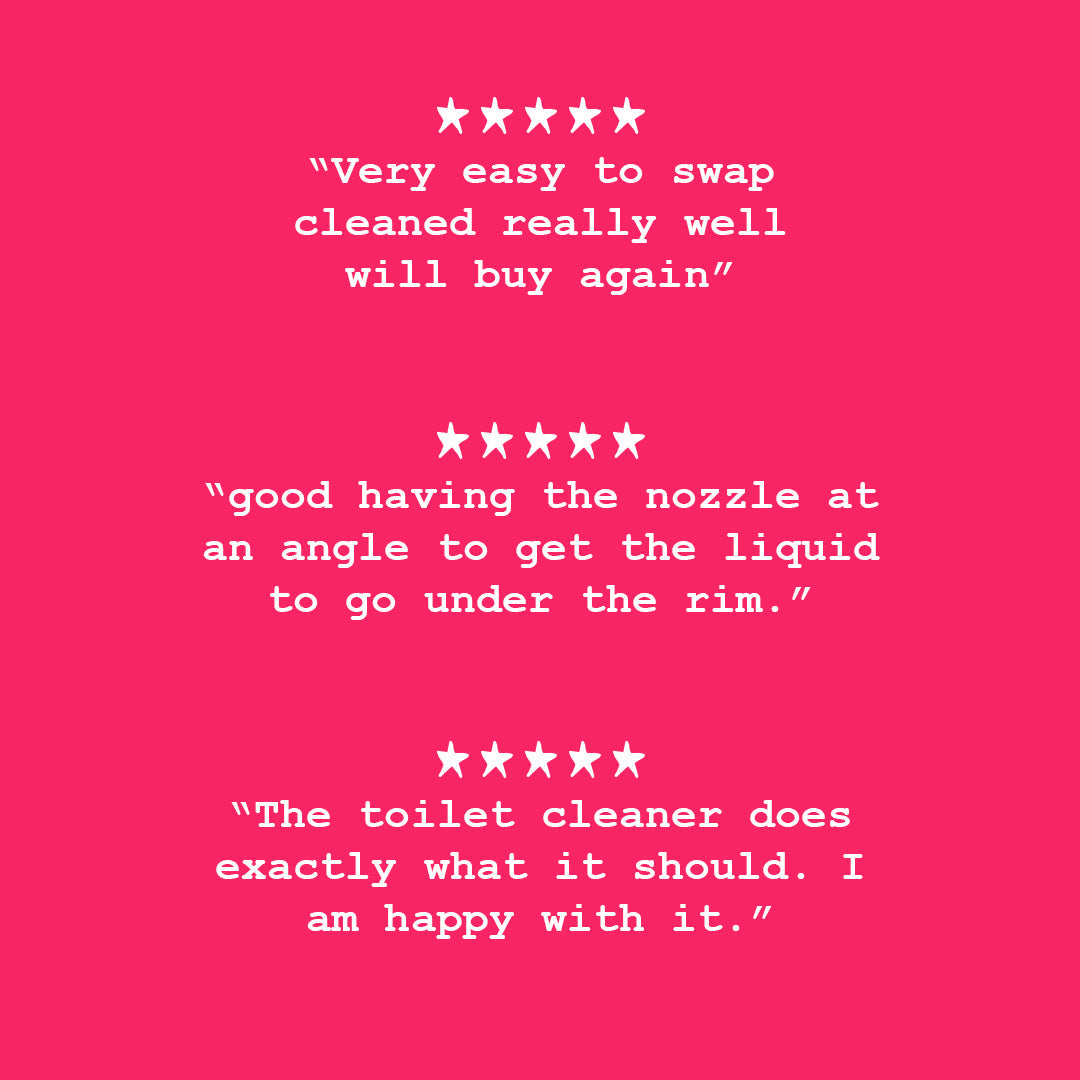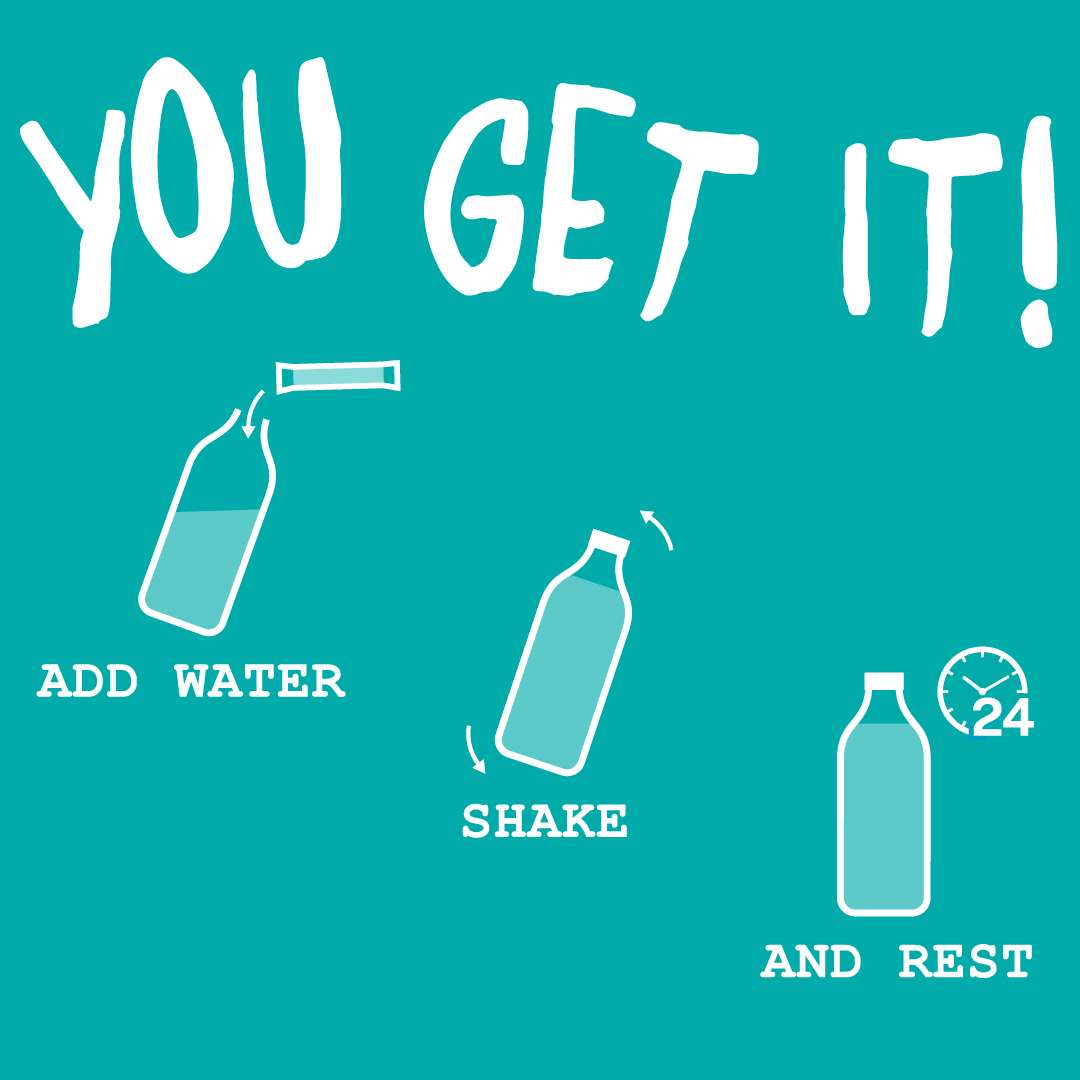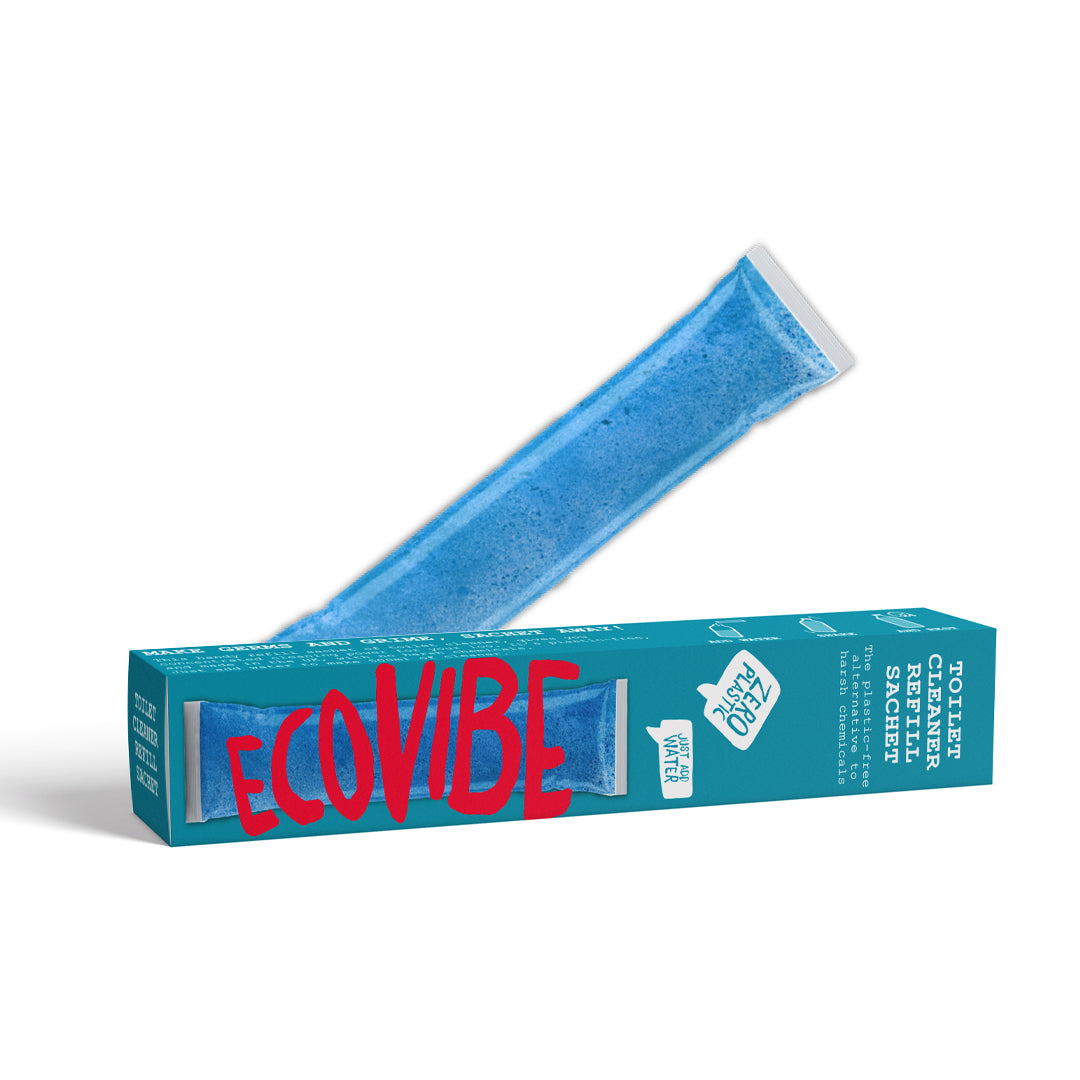 Good product
Good product that works reasonably well and is much kinder on the environment than most other toilet cleaning products.
Brilliant product
I've searched many years for a refillable toilet cleaner. This one is well worth waiting for. Absolutely brilliant. Thank you.
Toilet cleaner
It just works, smells nice, and is economic and Green. Brilliant!
There's room for improvement
I followed the instructions on the packet to "start" the toilet cleaner but there's still a bit of thicker liquid inside, which clogs the bottle every time I try to use the product. That's put me off using it as often as I would normally.
I could use with the cleaner being a little more fragrant, as well. I'm used to another eco brand and it seems I rather like the powerful smell! This is, however, personal preference.
Finally, the bottle could be better. The "directional nozzle" isn't actually made for toilets, which means the liquid doesn't reach the hidden areas of the ceramic interior as well as other regular bottles might.
Long lasting
Easy to use. Long lasting effects!