Regular price
£3.99
Sale price
£1.99
Unit price
per
Sale
Sold out
Pumpkin Spice Latte season is FINALLY here. The flavour that is the epitome of autumn. But, wouldn't you just love it if your whole house could smell like a freshly made PSL? Here at EcoVibe, we've put our own spin on the iconic drink and created our own Limited Edition Pumpkin Spice Surface Spray Refill 🎃 This pumpkin spiced refill can be popped into a spray bottle, mixed with water and used as an antibacterial surface cleaner.
Buy a single refill sachet or in a rescued from landfill plastic bottle 
Makes 500ml of Antibacterial Multipurpose Cleaner 
Dissolvable Refill Sachet
Why we love the Pumpkin Spice Surface Spray
Worktops, tiles, the sink...you get it!
Our pumpkin spice cleaning refill does an amazing job of tackling grease and grime, all whilst making your home smell like an Autumnal haven.
Made right here in the UK, in the West Midlands, our refills have a super low carbon footprint! They're made with up to 70% natural ingredients and infused with pumpkin essential oils to leave that signature autumn scent drifting through your home.
Our sachet refills are a super simple way to reduce plastic, just refill an empty bottle each time you run out. Simply drop them into water, shake, and clean!
You can now buy your refill with a rescued plastic spray bottle! We intercept bottles going to landfill that are still in great condition and give them a second life to save the energy and natural resources of recycling them.
Directions for use:

It's as easy as 1-2-3!
Drop the sachet into an empty bottle of your choice.
Fill with water (check out the 'Directions for use' table in your accompanying leaflet for the right water quantities)
Shake well and you're ready to clean! 
Plus, once the solution is made - it has a shelf life of up to a year!
How to Store
Store in a dry place, away from sunlight. Keep between 5°C and 35°C. Keep out of the reach of children and pets. Never use a sachet neat, always dissolve in water as directed. Test on a small inconspicuous section before use. Products may not be suitable for use on some surfaces.
What ingredients are used?
Allergens: Cinnamal, Coumarin, Eugenol, Limonene.
Safety Information
Do not eat. Keep away from children. 
Once diluted and ready to use the products are completely non-hazardous.
The below warnings only apply to the CONCENTRATED sachets. Please dilute sachets as per instructions before use.
Why switch to cleaning refills?
The majority of cleaning products come in plastic bottles, and only 10% of all plastic that we pop into our recycling bins actually gets recycled. So, let's try and reuse as much as possible!
With our sachet refills, if you've already got an old spray bottle - great! Keep a hold of it and refill it with our sachets and water, and you've got your ready to go cleaner!
Our sachets also are completely non-toxic and made from natural ingredients! The pumpkin scent is from essential oils. 
Share
View full details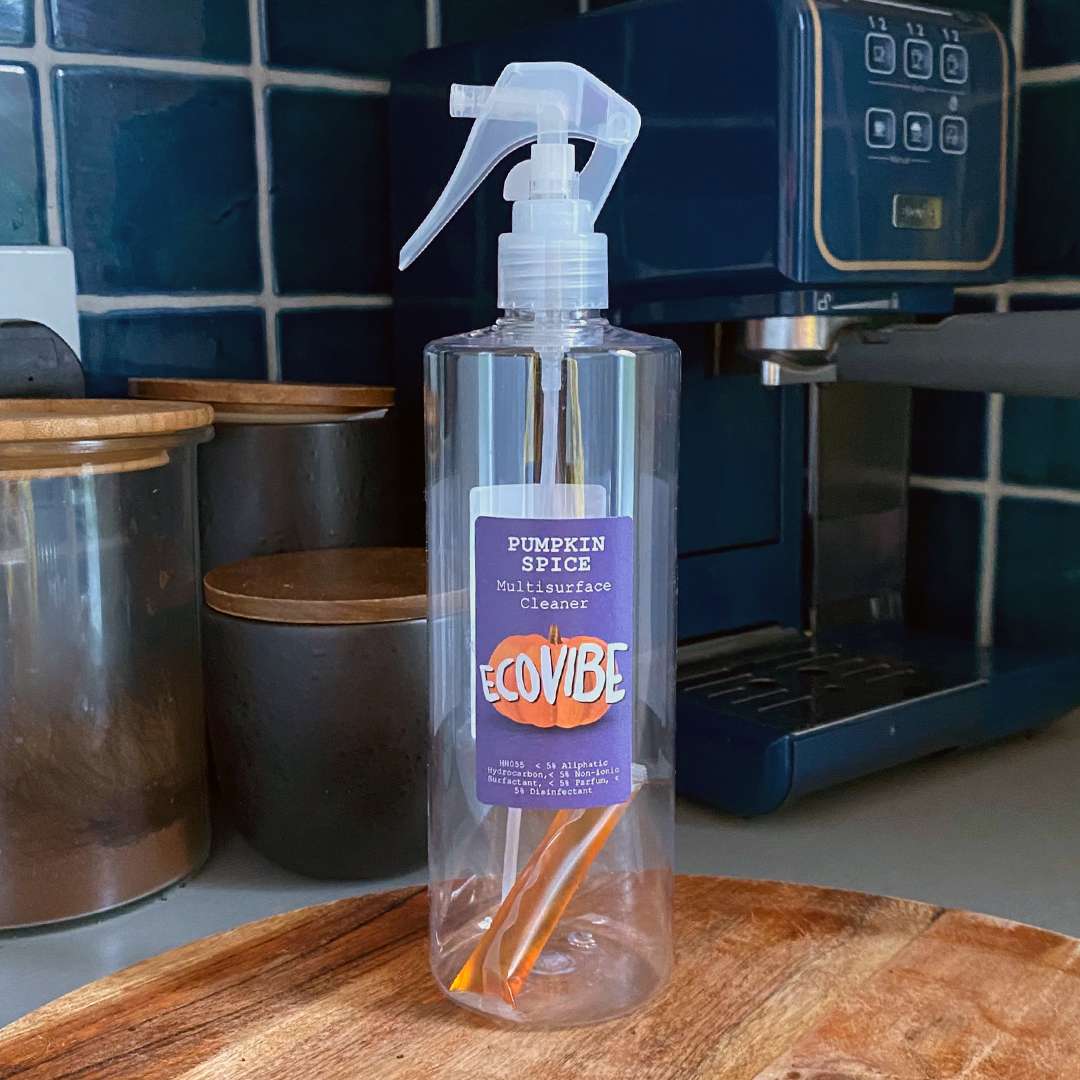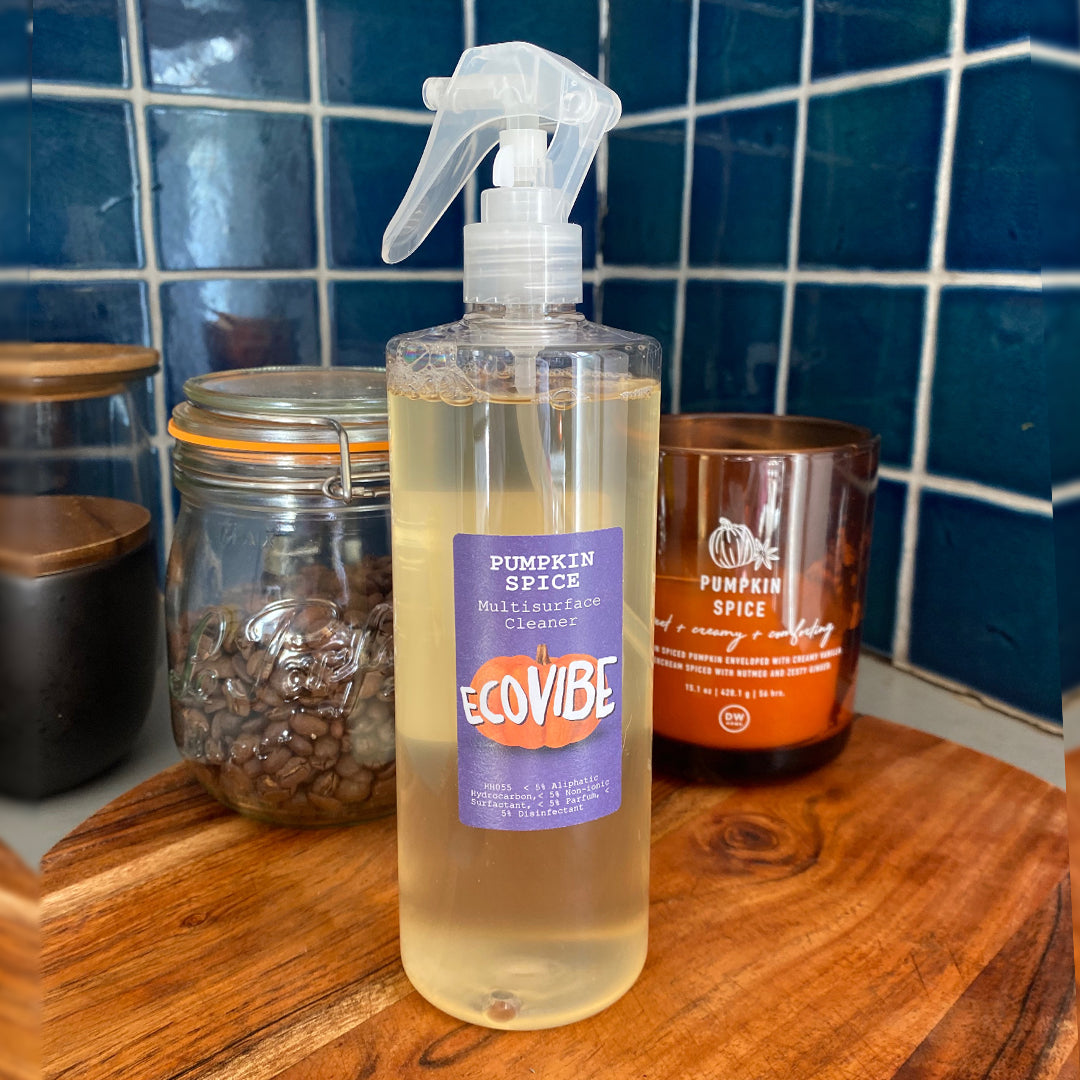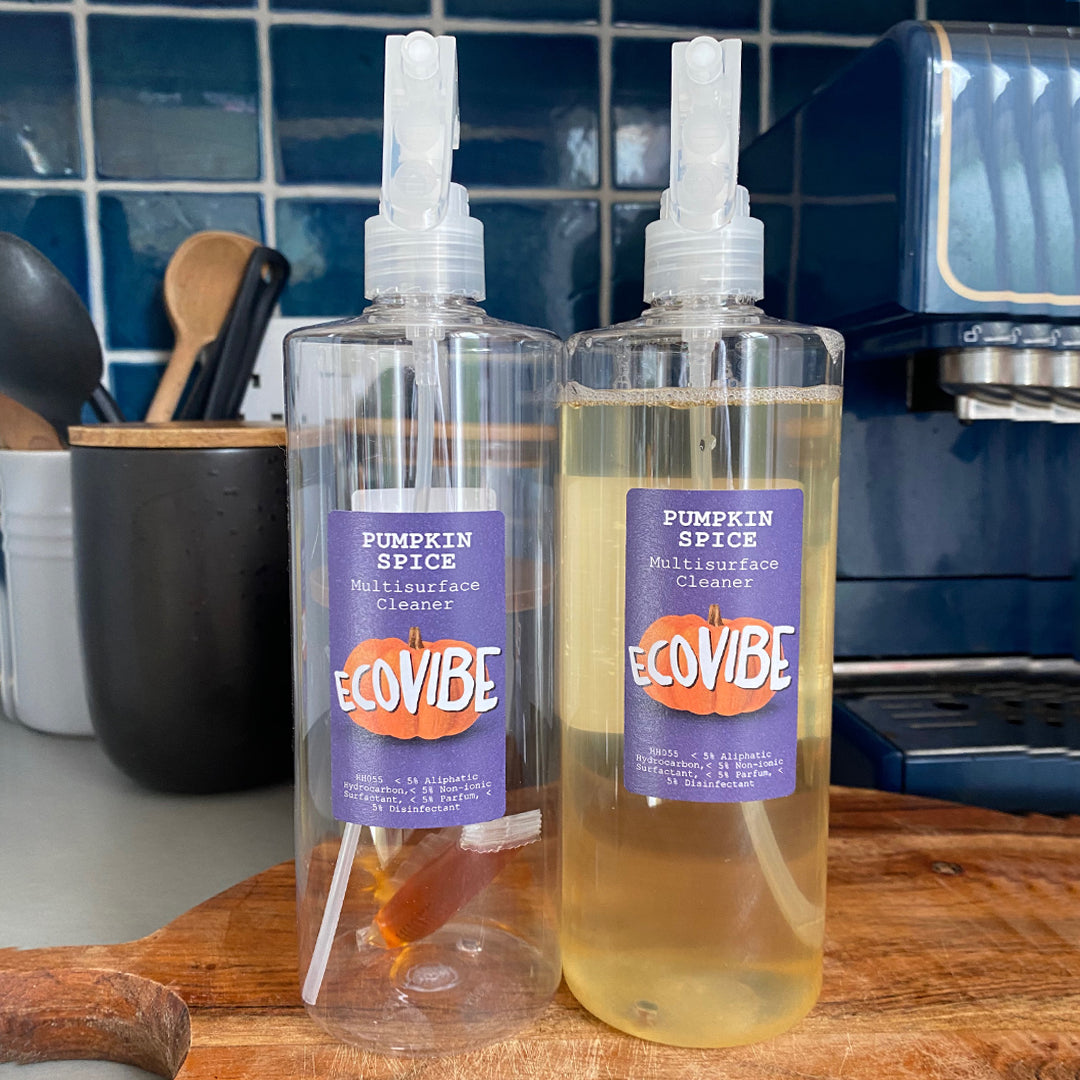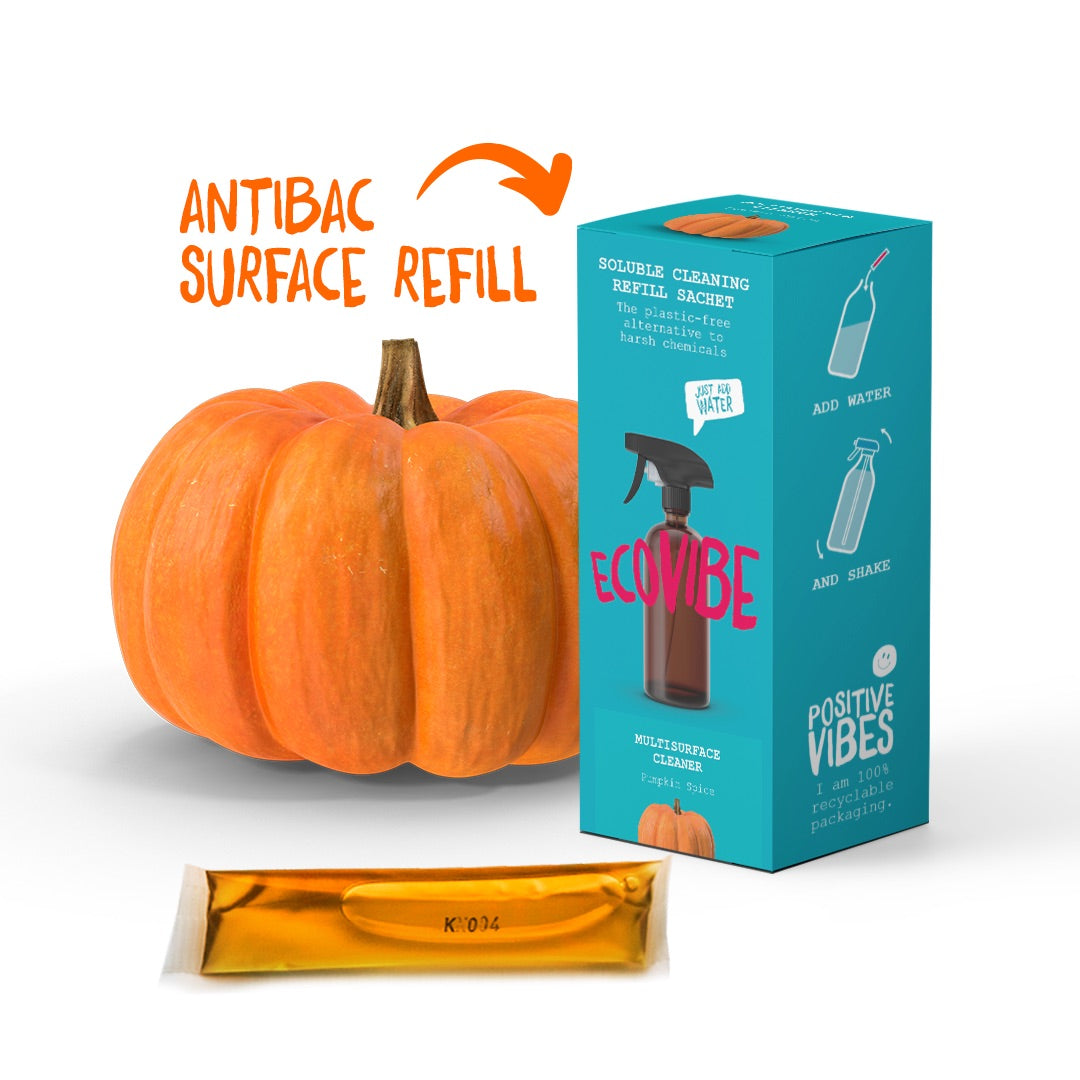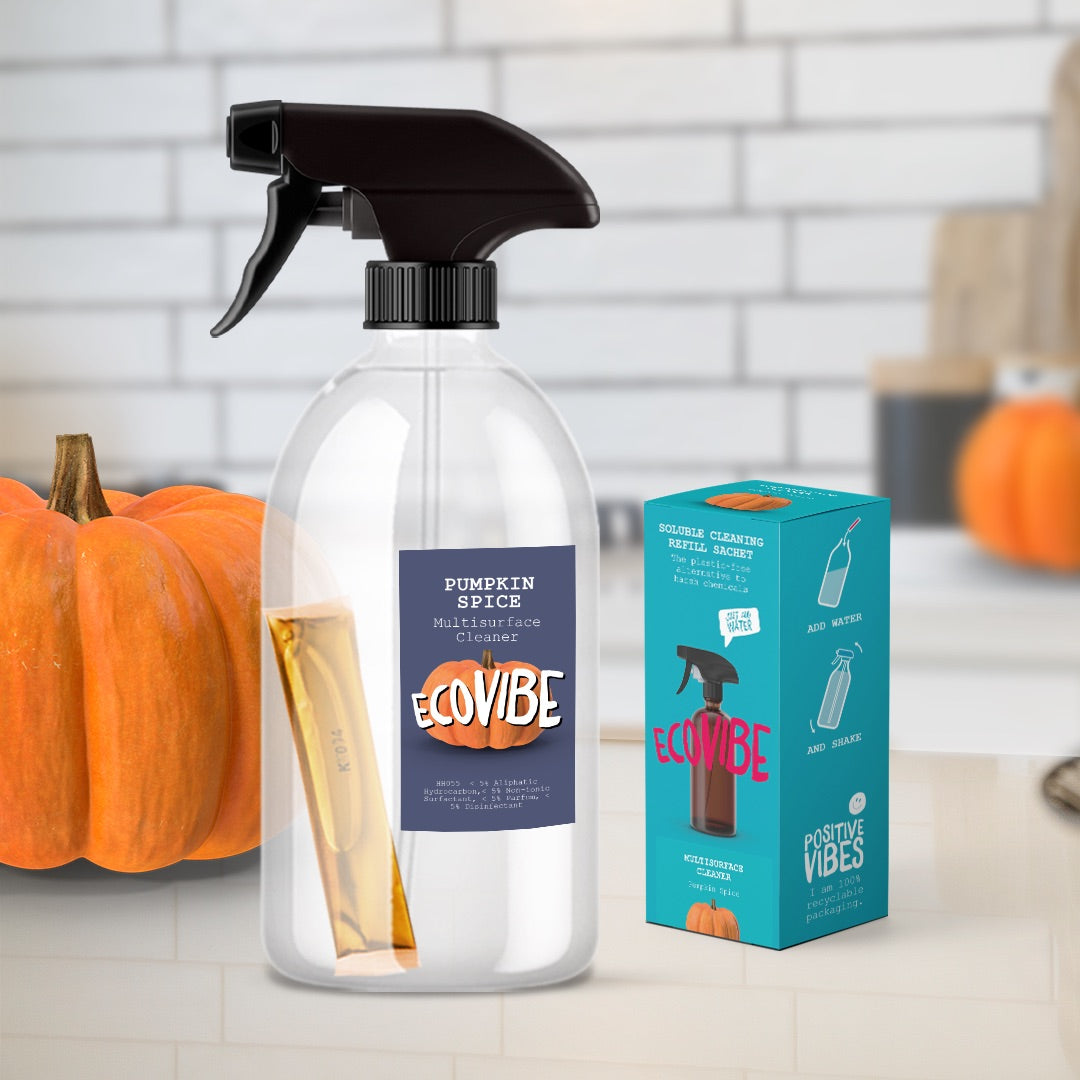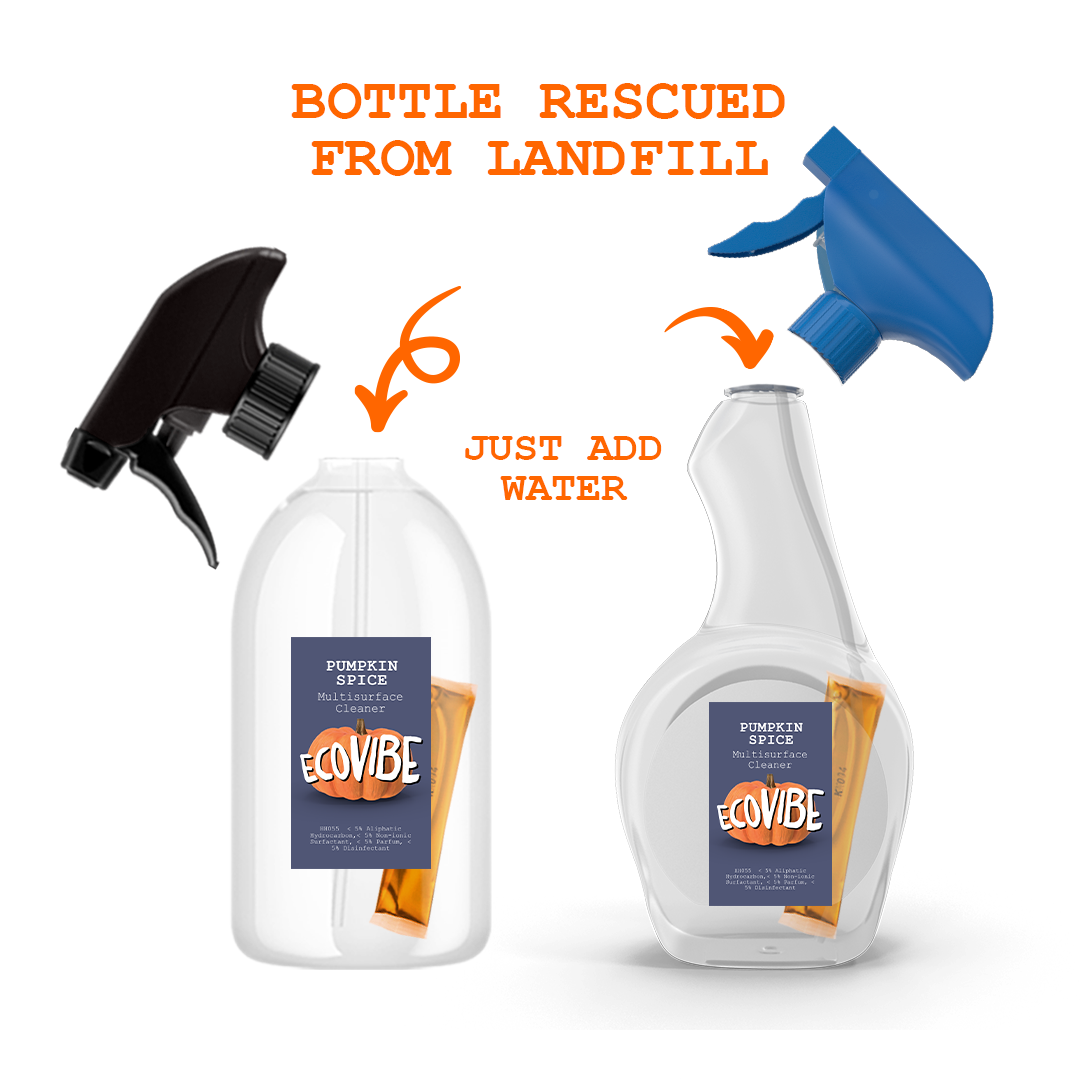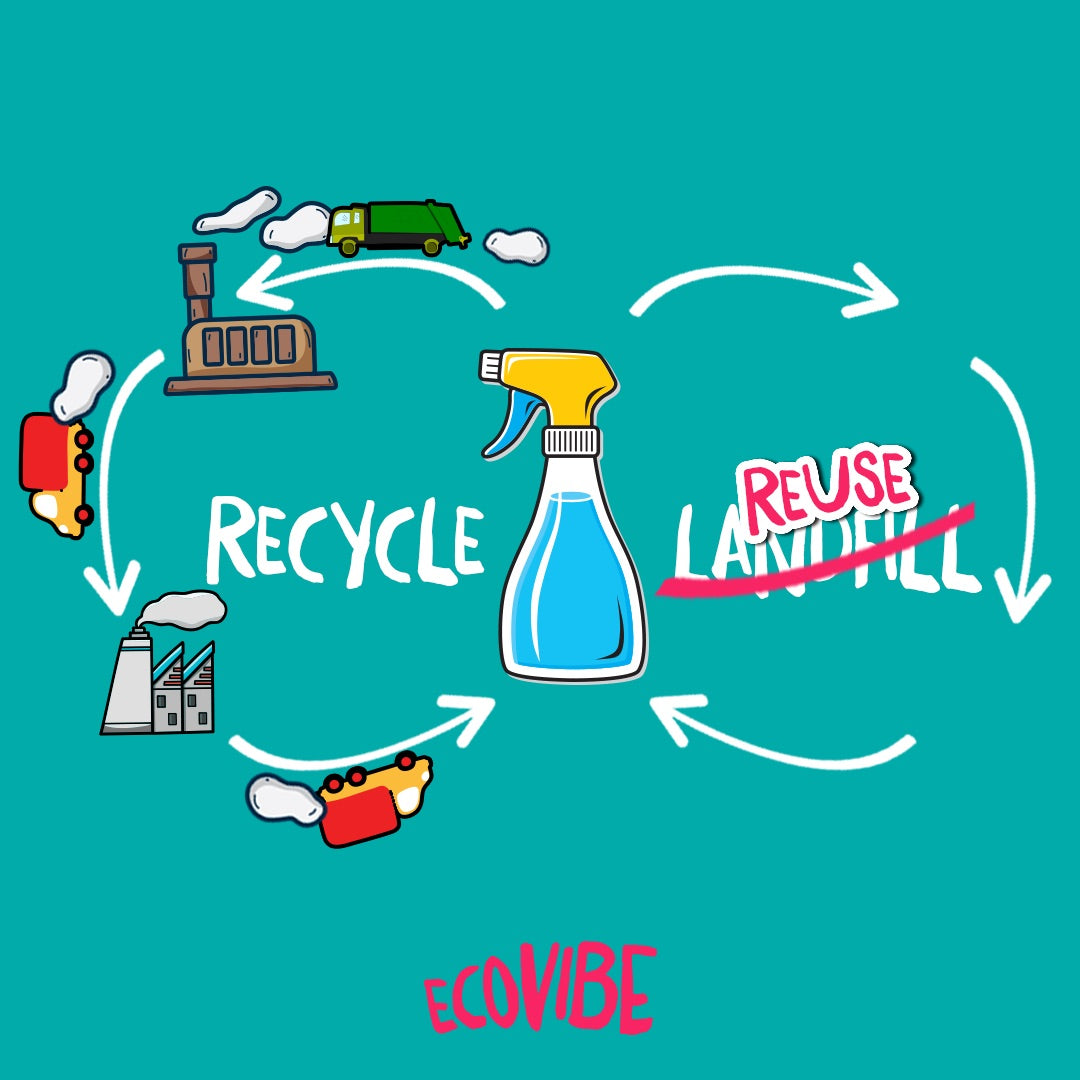 Lovely scent.
It's great that this comes in minimal packaging and that the bottle is made from rescued plastic. I also like that this is manufactured in the UK. The scent is lovely and very seasonal, but it doesn't really last for long.
I can't cope without this stuff!!
Please please bring this back in single pouches! It's the best cleaning spray ever. It smells amazing. It makes the house smell like autumn in Disneyland. I had to buy 3 rescued bottles that I didn't need recently just to get my mitts on the contents. I think I may have a problem….
Smells amazing, cleans beautifully
Happy customer here - best smelling cleaner out there, imo.