Regular price
Sale price
£1.99
Unit price
per
Sale
Sold out
A compostable, biodegradable alternative to traditional scouring pads. This natural coconut husk scrub pad will remove stubborn foods from cooking surfaces without scratching or damaging the planet. The coconut sponge consists of coarse, thick coconut fibres for maximum cleaning power on even the toughest foods.
Non-scratch, even on non-stick pans
100% Biodegradable
Home compostable
Plastic-Free
Zero-waste
Reusable
Sustainably sourced
Naturally anti-bacterial
Non-toxic
Recyclable cardboard sleeve
Size: 10 x 7 x 1cm approx
Available as singles or in a pack of 5
Product Description
Coconut Scourer Sponge     
A handy eco-friendly coconut scourer pad for cleaning your cooking utensils and surfaces. Made from coconut husk, this biodegradable coconut sponge easily removes stubborn greasy deposits without scratching. Naturally antibacterial and plastic-free, our coconut scrub pad doesn't release microplastics into the environment, unlike many commercial scouring pad alternatives. Available as singles or as a pack of 5.
Why We Love Coconut Sponges     
Our non-scratch (even on non-stick pans) scrub pad is 100% home compostable, plastic-free and biodegradable. It's made from coconut husk fibres which is a by-product of coconut production and most countries discard as waste, bonded with natural latex and reinforced with cotton thread. 
A natural, reusable alternative to plastic scrubbing pads and scourers which release microplastics into the ocean when washing up and are near impossible to recycle after use.
It's great for cleaning dishes and getting rid of grease and grime as well as scrubbing away dried-on food. You can also use on surfaces or even as a soap rest.
The coconuts used are responsibly sourced from independent farmers who are registered with the Coconut Development Board in India. Using these fibres for our scrub pads helps these coconut farmers earn an additional income.
Sounds great, right? If you'd like to bulk buy (and save money!), you can shop our pack of five coconut fibre scrub pads here.
Why Swap to Coconut Sponges
Did you know most kitchen sponges and scourers are made of plastic? Which means, unfortunately, every time you wash up micro-plastics are getting into the ocean.
Those plastic sponges/scourers are also not recyclable, so they will go to landfill and take hundreds if not thousands of years to break down.
A lot of the disposable plastic sponges/scourers are also made using crude oil and chemically dyed which can also wash down the drain into the environment.
For more information about our eco-labels, click here. 
Share
View full details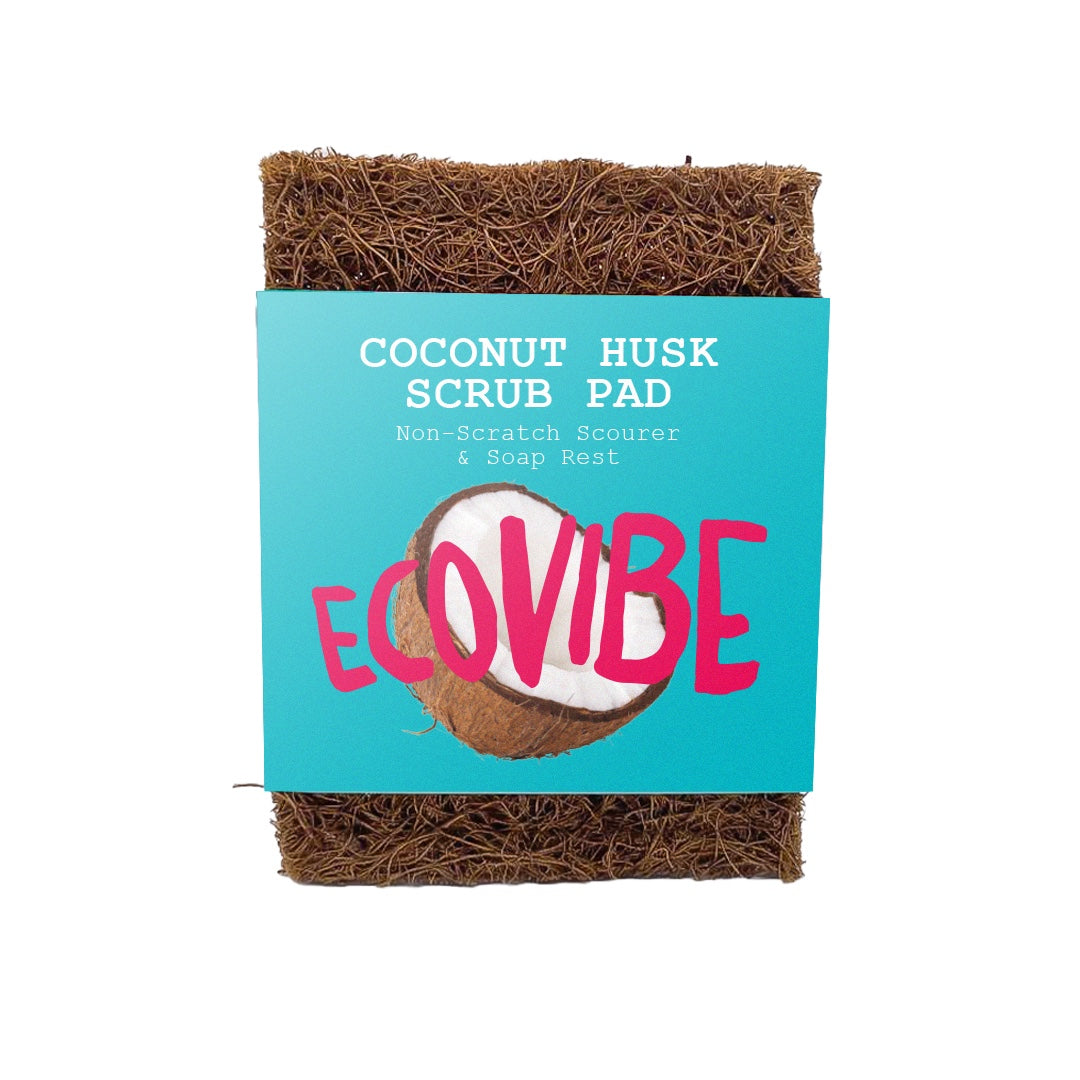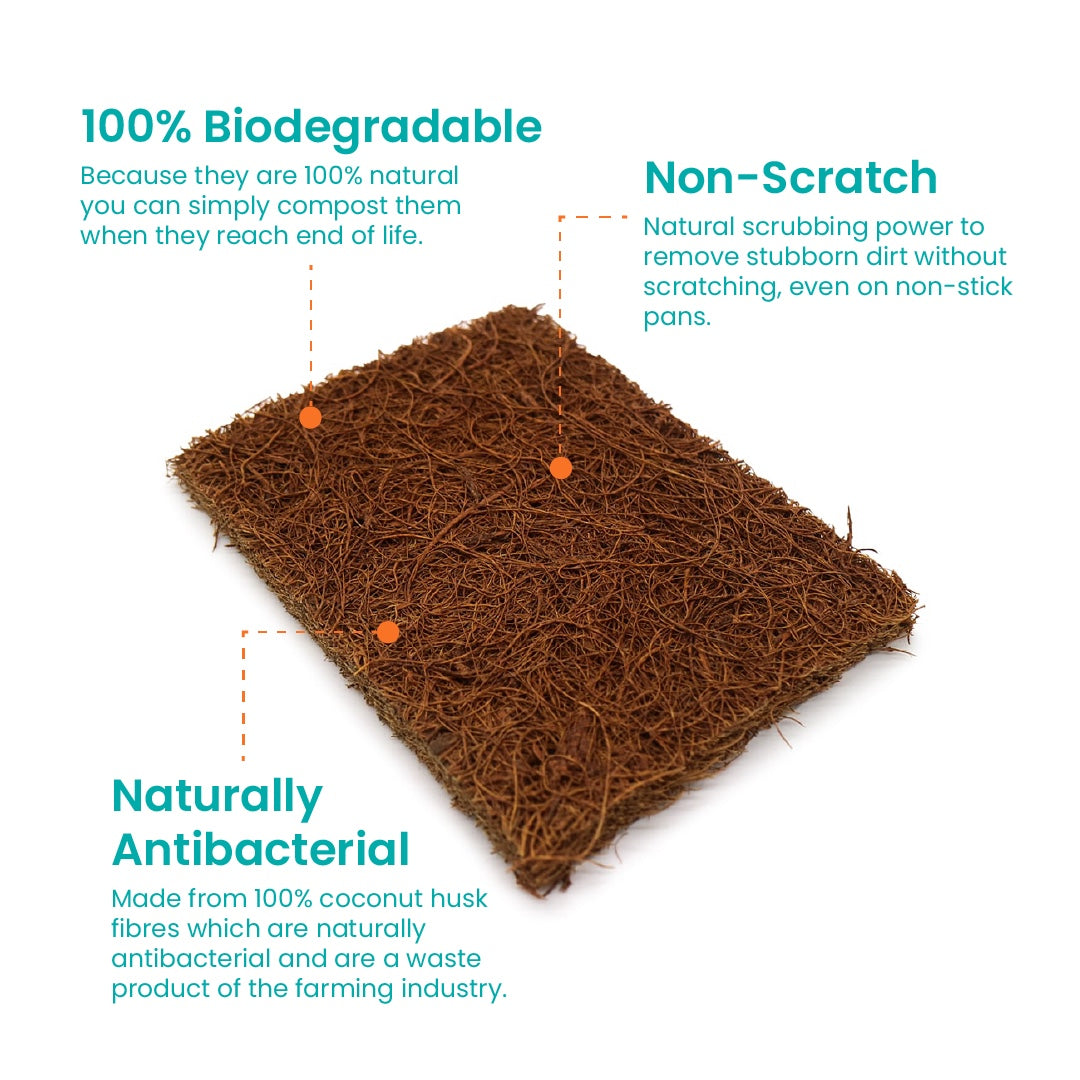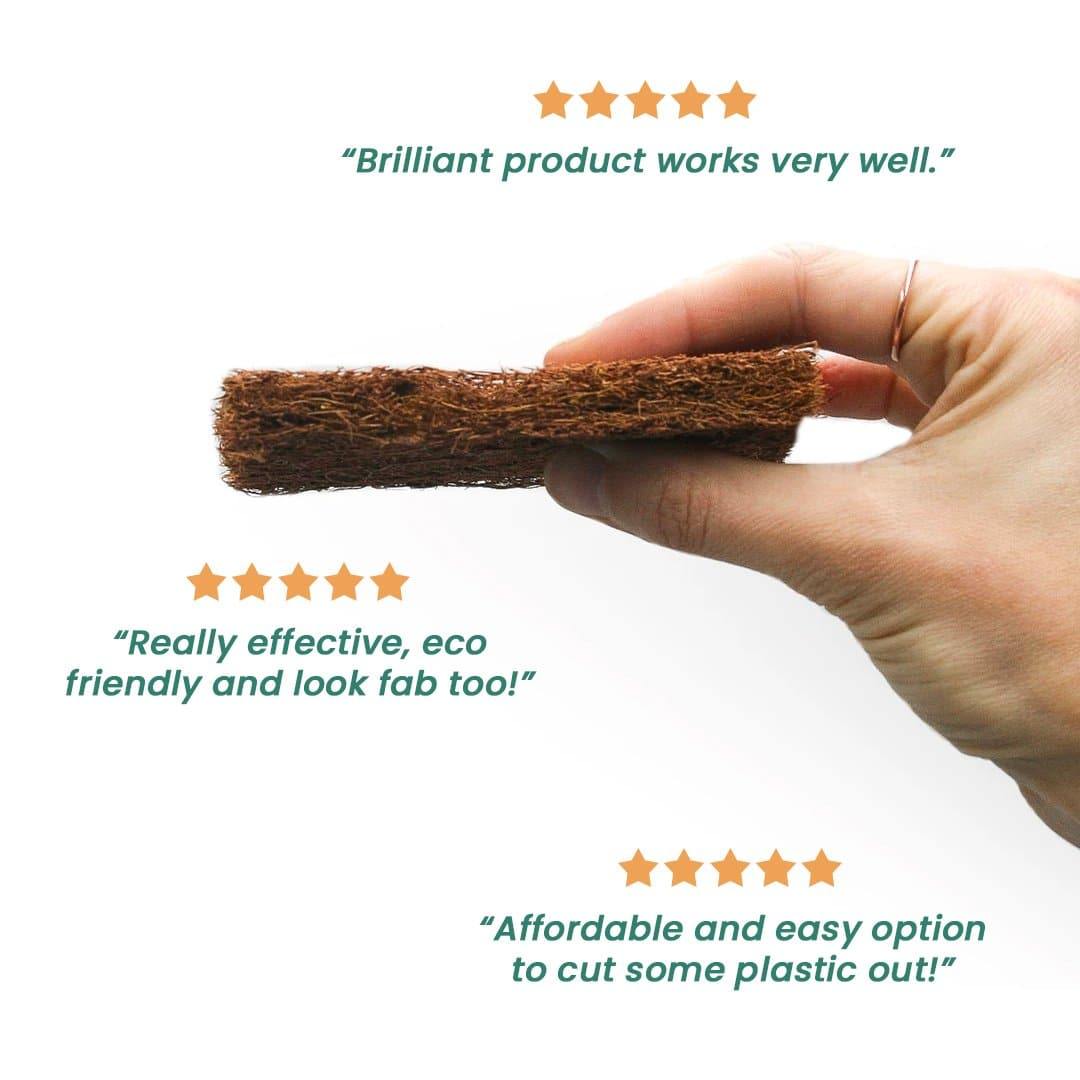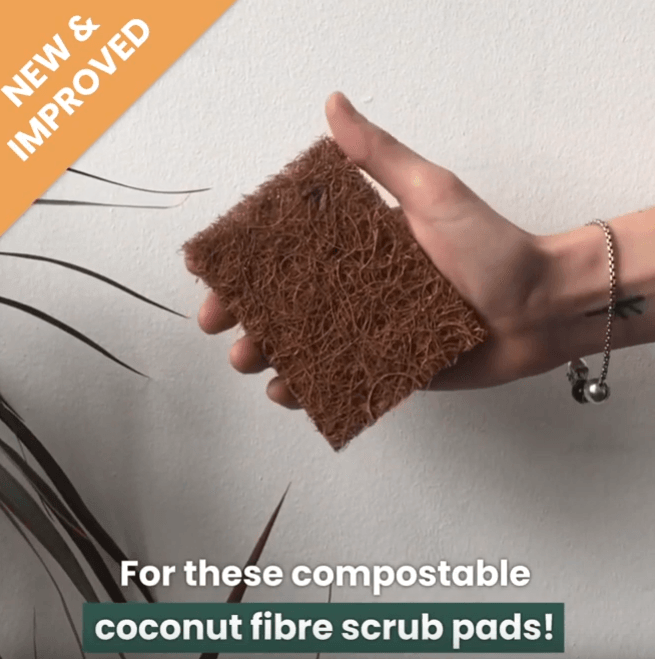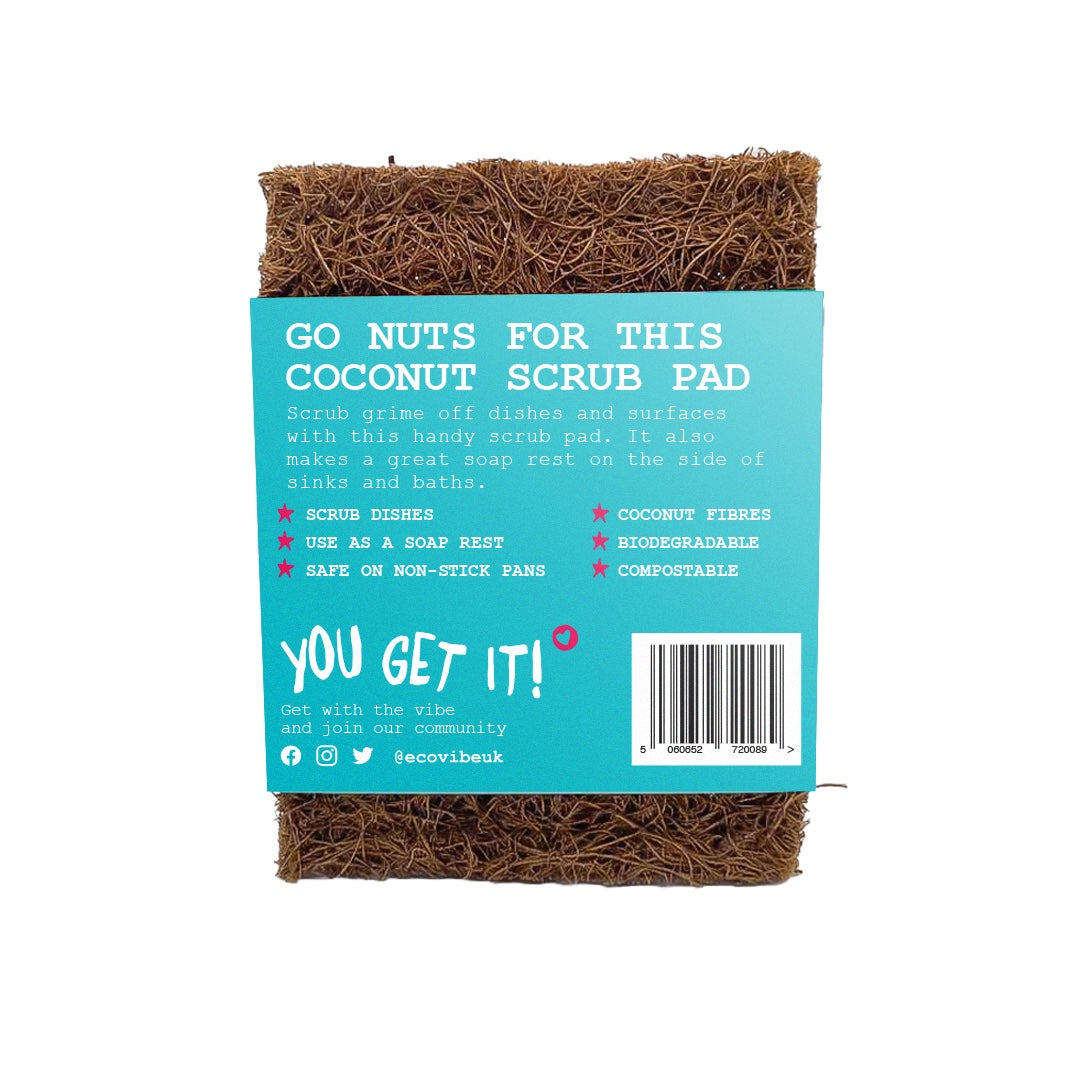 Good.
Very stiff and rigid at first, but got softer.
Non-Scratch Coconut Sponge
Great non-scratch scourers
Non-scratch and can be disposed of in food waste recycling bin, what's not to love?