Regular price
Sale price
£9.99
Unit price
per
Sale
Sold out
Enough powder

 

for 66 washes 
Fragrance-free
Removes stains at low temperatures
Made in the UK
Suitable for sensitive skin, hypoallergenic
No phosphates, preservatives, enzymes, or synthetic perfumes
Non-irritant
Safe for septic tanks and cesspits
Compatible with all machines
Readily biodegradable (biodegrades in waterways without harming wildlife)
Compostable & recyclable packaging
Cruelty-free

Vegan
Why we love them

EcoVibe Non-Bio Nappy Wash is an outstanding sanitizing powder for the safe, effective cleaning of reusable textile nappies, even at low temperatures. With a readily biodegradable formula that is kind to skin and the environment.
Our laundry powders are all made with renewable plant-based and mineral ingredients which give a powerful clean whilst being extra sensitive to skin and reducing the impact on our planet. No phosphates, preservatives, enzymes, or synthetic perfumes.
- Removes the toughest stains even at 30°C

Why swap?

Our nappy wash powder is made without phosphates, chlorine, bleach, and optical brighteners which are in a lot of regular stain removers. These ingredients cause out of control algae growth and harm to wildlife when they enter waterways and they take a long time to break down. 
Our powders are readily biodegradable which means if it gets into waterways it will biodegrade and not harm wildlife.
Because our laundry powders are made in the UK they have a super low carbon footprint too.
Packaging
Our packaging is fully compostable too which helps eliminate single-use plastic bottles and boxes going to landfill.
The outer box is a compostable card and the bag lining is made from fully compostable and renewable NatureFlex™ 
How to use

Add 30ml (1.5 tablespoons) of nappy wash powder to your normal detergent per one load of washing. For top-loading machines add the powder directly into the drum before adding clothes. For front loading machines add the powder to the detergent drawer with your detergent. Wash at recommended 30°C.
For hand wash dissolve 30ml powder to every 5 litres of warm water.
To soak dissolve 30ml powder to every 5 litres of warm water.
Nappy wash main ingredients:
Sodium Carbonate <30%
Sodium Percarbonate <30%
Anionic Surfactant <5%
WARNING:
Can cause serious eye damage.
Can cause skin irritation
Keep out of reach of children
IF IN EYES: Rinse continuously with water for several minutes, remove contact lenses if present and easy to do so.
IF CONSUMED: Rinse mouth. Immediately call a POISON CENTRE/DOCTOR
Share
View full details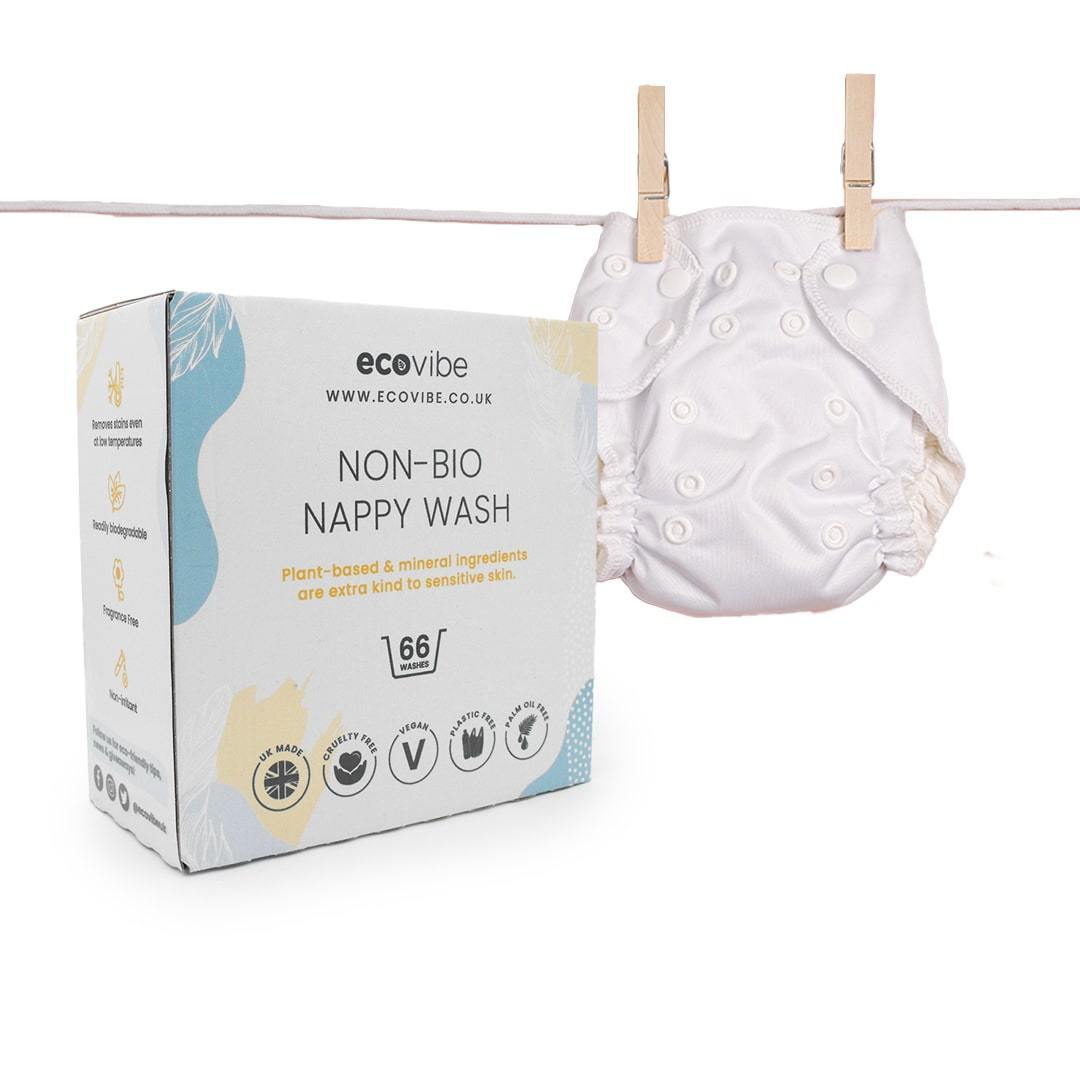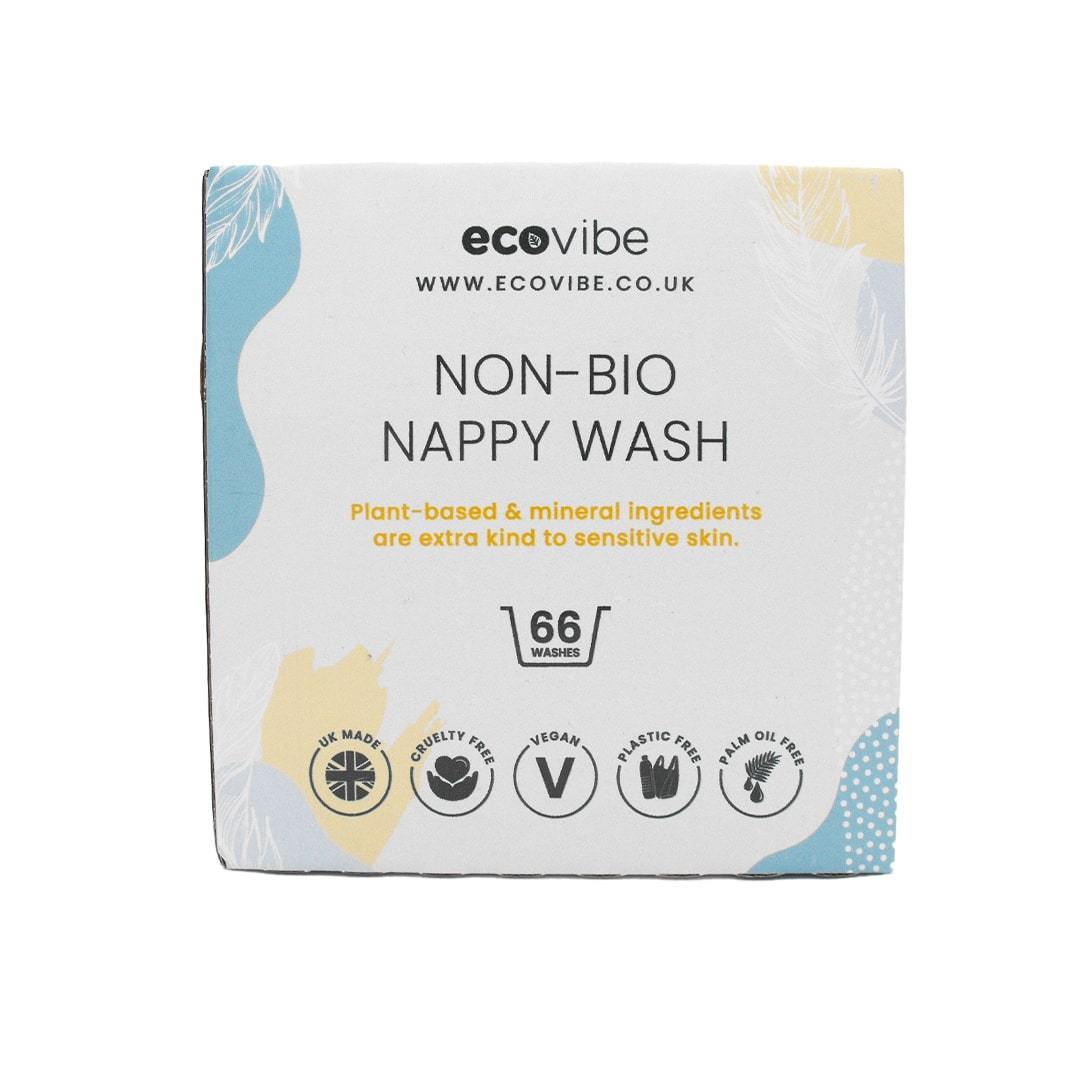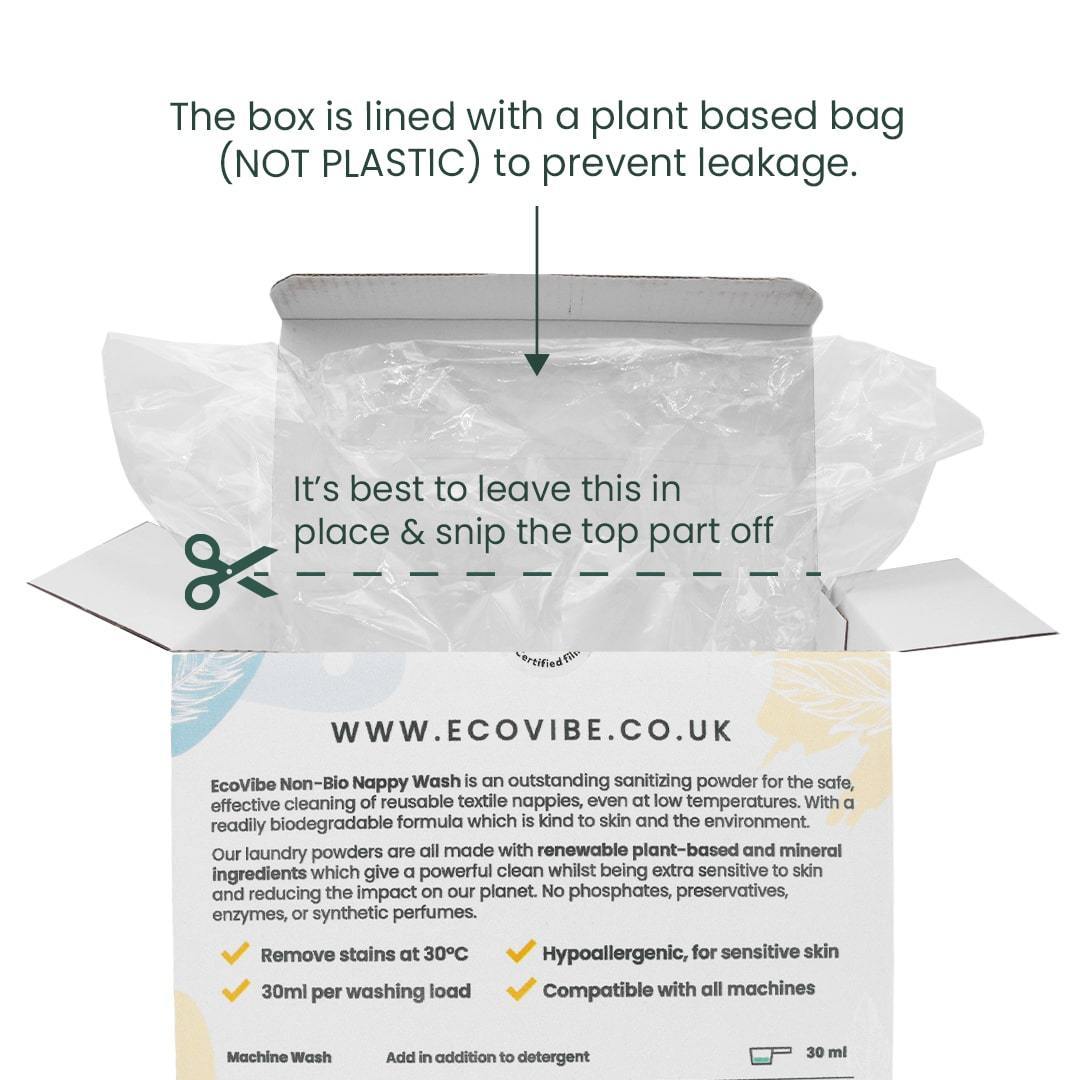 Not actually laundry powder
This product's name is misleading. It is a laundry sanitiser, not a laundry detergent. It shouldn't be called 'wash' if it isn't actually a washing powder.