Regular price
Sale price
£3.99
Unit price
per
Sale
Sold out
Pack of 2 hygienic, durable, re-usable & fully biodegradable sponges

Love them or get your money back!
Hold up to 10X their own weight dry
Naturally anti-fungal & long-lasting

Made from plant cellulose
Renewable & Sustainable
WHY WE LOVE THEM!
We love our compostable sponges as they're super absorbent, durable, and are a great alternative to traditional synthetic sponges which are made of petrochemicals. 
The sponges are pretty big and if you like to get more for your money, you can cut the sponges in half and get 4 for the price of 2!
They work great on bathroom surfaces, kitchen countertops, washing the dishes...they're absolutely perfect for cleaning all around the house!
Each sponge can absorb and retain up to 10x its own weight in water and can last through many tough cleaning jobs! They're hygienic, durable, eco friendly, reusable and fully biodegradable.
The sponges are made from 100% cellulose which is natural wood fibre. That means these wonderful sponges are 100% plastic-free - no microplastics!
WHY SWAP?
Most common kitchen sponges are made from plastic and can't be recycled or composted. They're usually only used for a couple of weeks to clean the kitchen and kitchen appliances before they're thrown away, where they'll contribute to plastic pollution for hundreds of years before eventually breaking down into microplastics.
What's more, mass-produced synthetic sponges are all made with petroleum, bleach, assorted sulphates and a whole slew of nasty chemicals. Even after you throw old sponges away, the bacteria-killing triclosan they're filled with negatively affects aquatic ecosystems, especially algae that other animals depend on.
But don't worry, these cellulose sponges are a great alternative to chemical-filled plastic sponges! These sponges are made from wood fibres which are much more eco-friendly as they go through a less toxic manufacturing process and they are biodegradable too.
LOOKING AFTER YOUR SPONGE 
To help keep your cellulose sponge free of nasty bacteria, keep it as dry as possible between uses.

You can sterilize them by soaking for a few minutes in boiled water, microwave heating damp sponges or pop in the dishwasher with a drying cycle. 
Love it or get your money back
If you are not satisfied with this product within 30 days of purchase email us at hello@ecovibe.co.uk to arrange a refund.
For more information about our eco-labels, click here.
PRODUCT SPECIFICS
Each sponge: 120 (l) x 80 (w) x 25 (h) mm
Share
View full details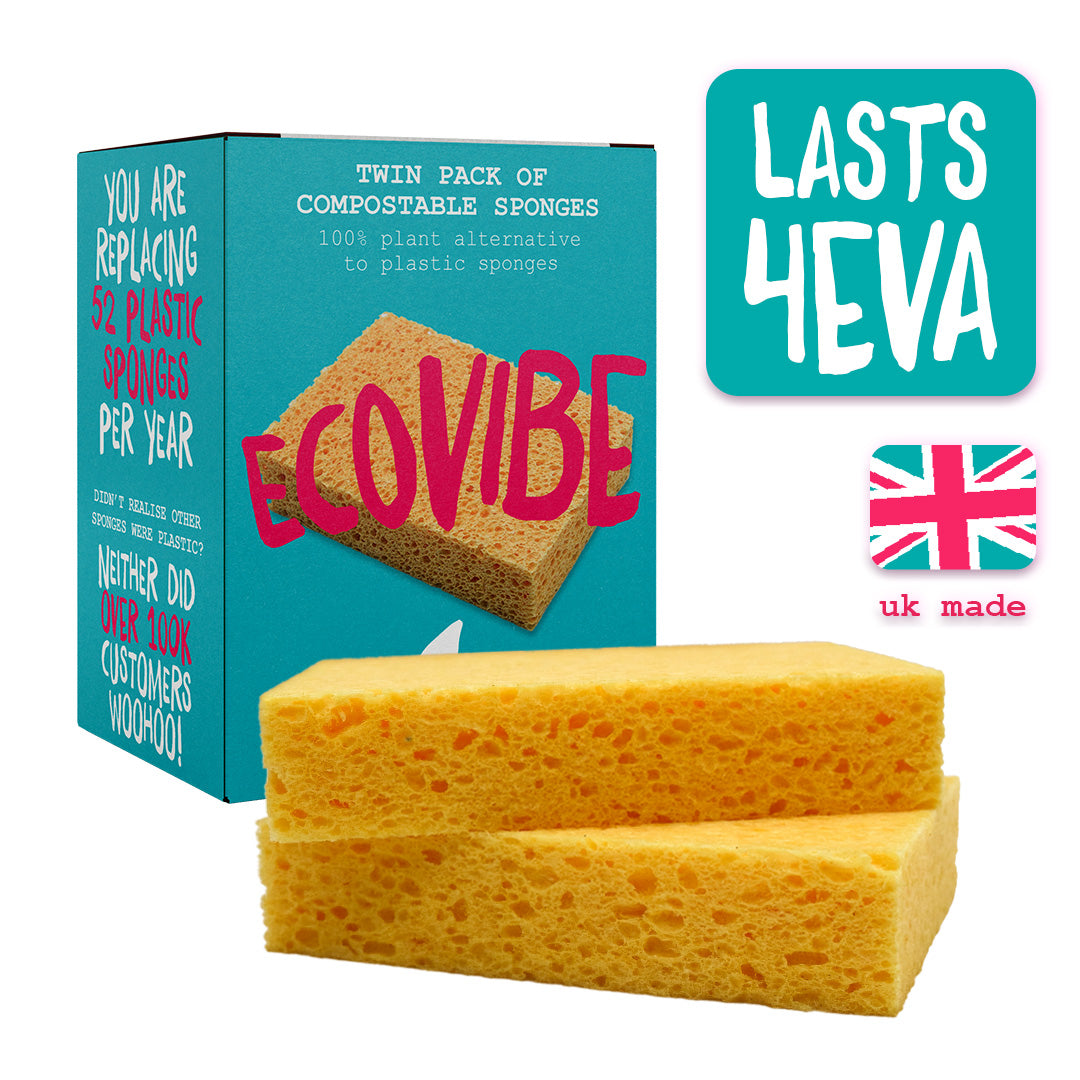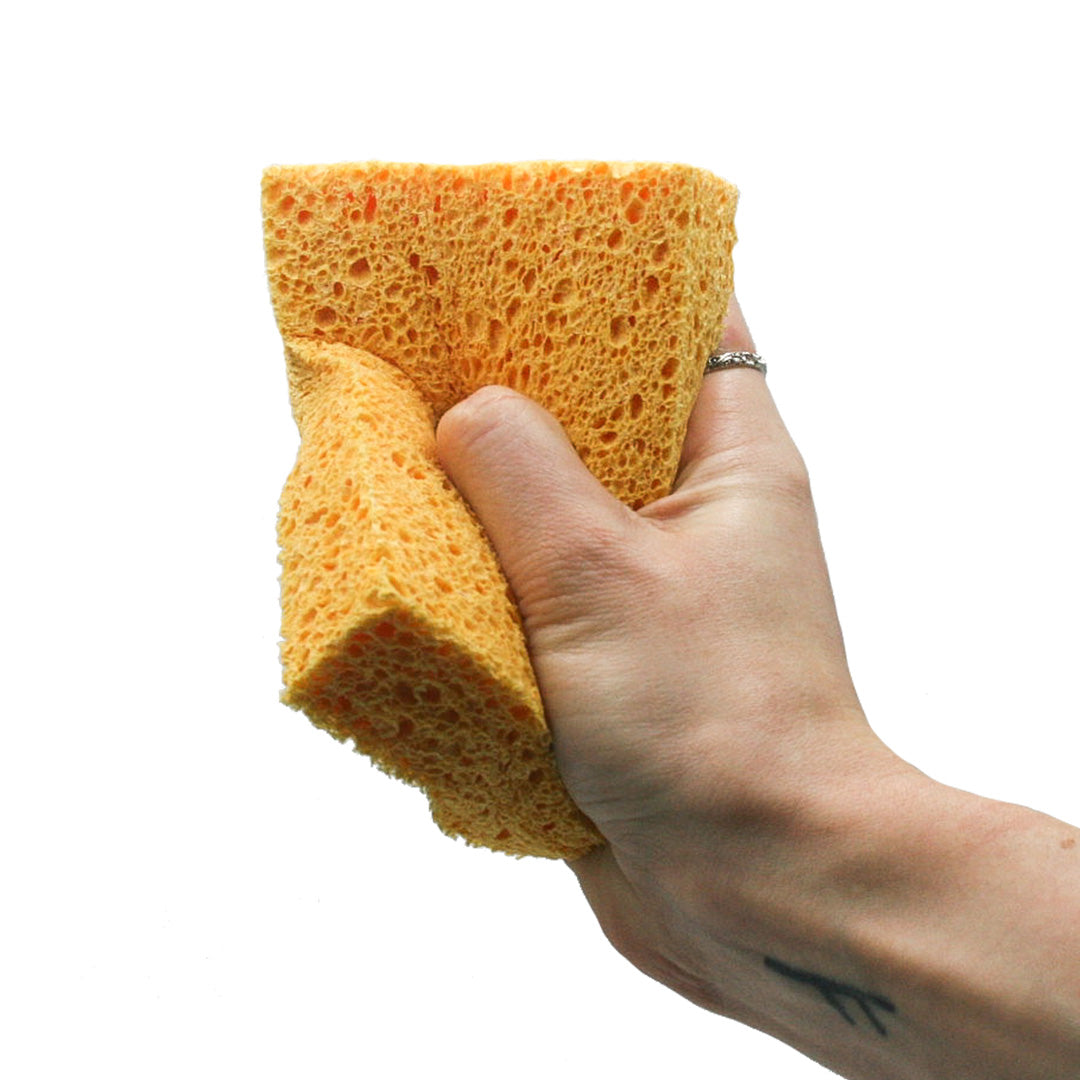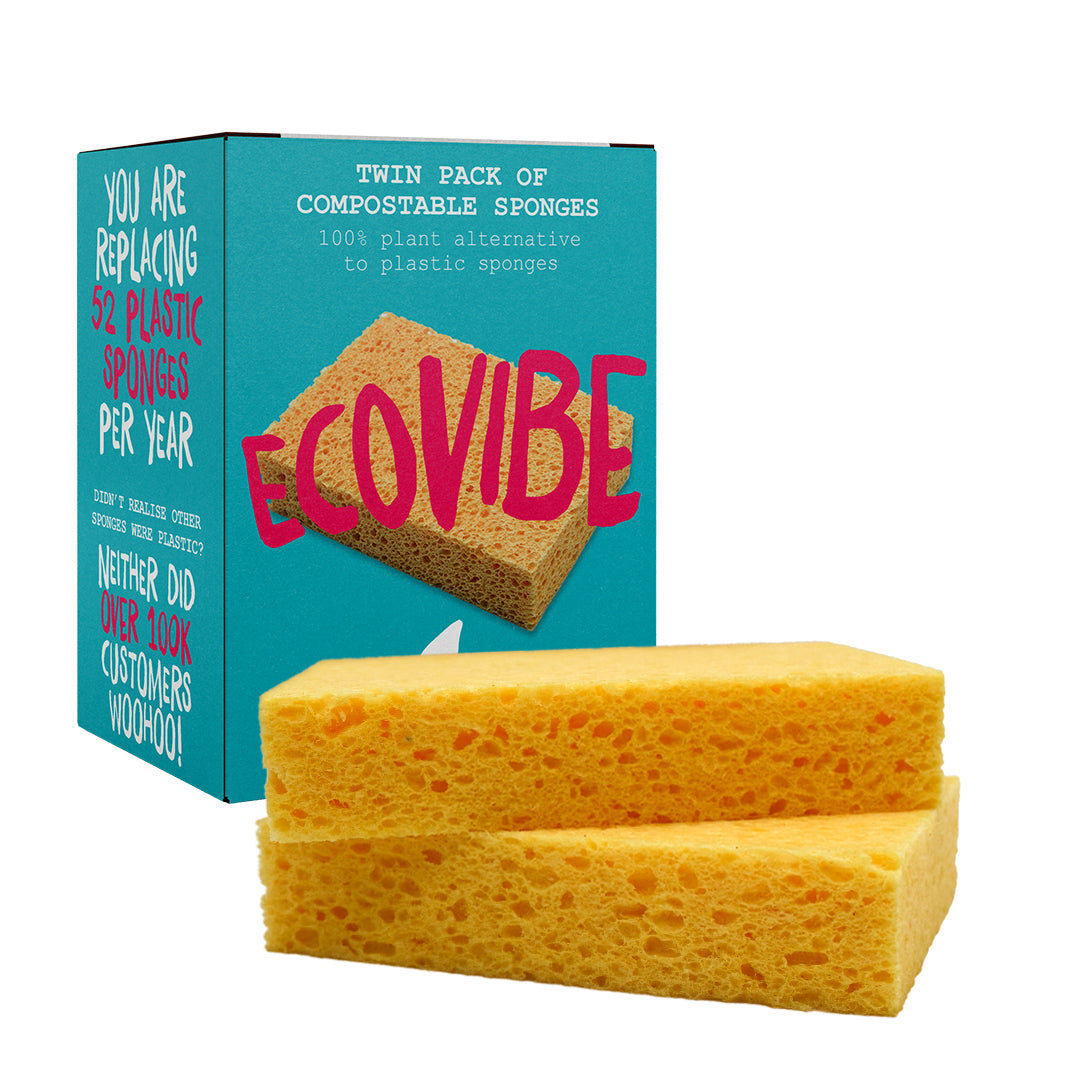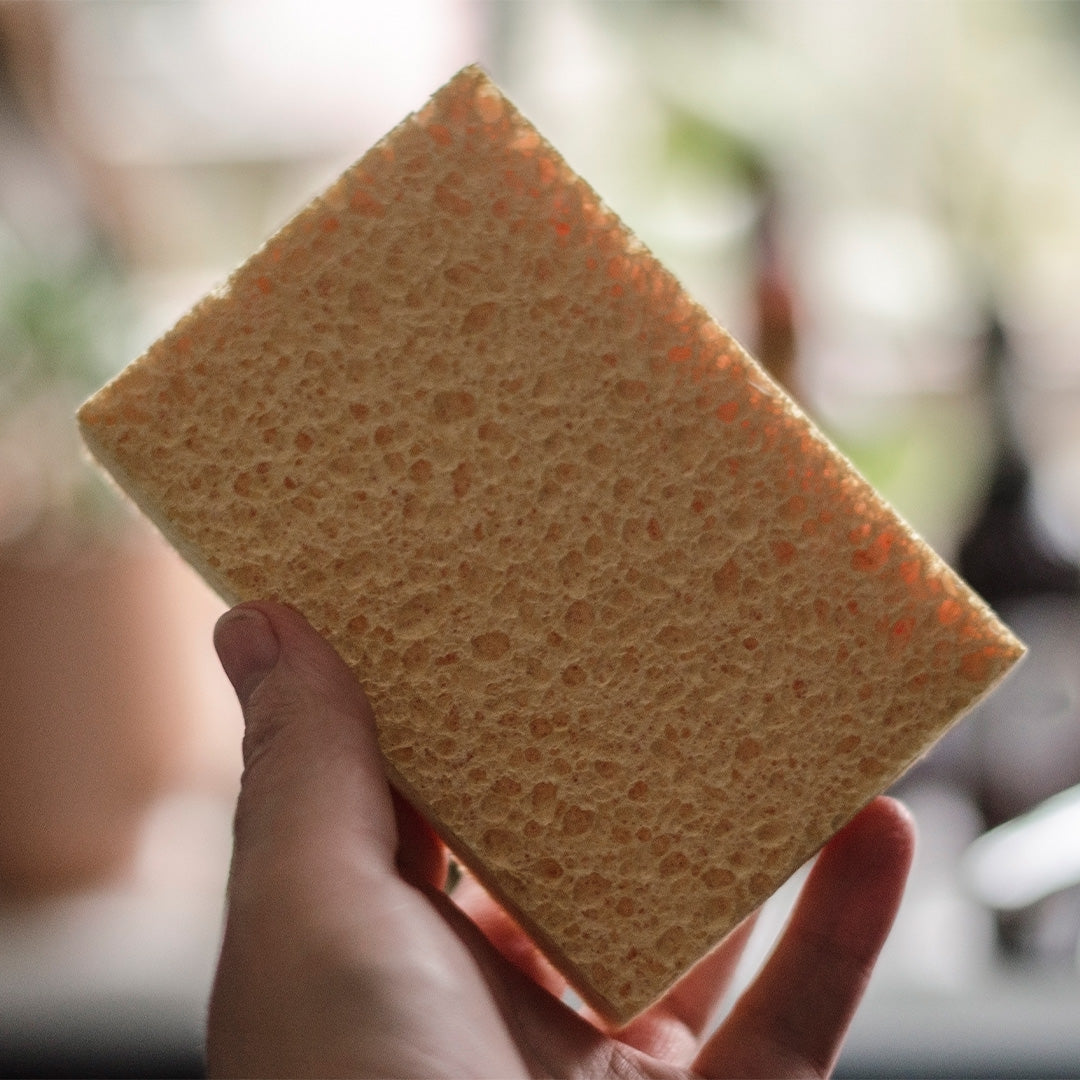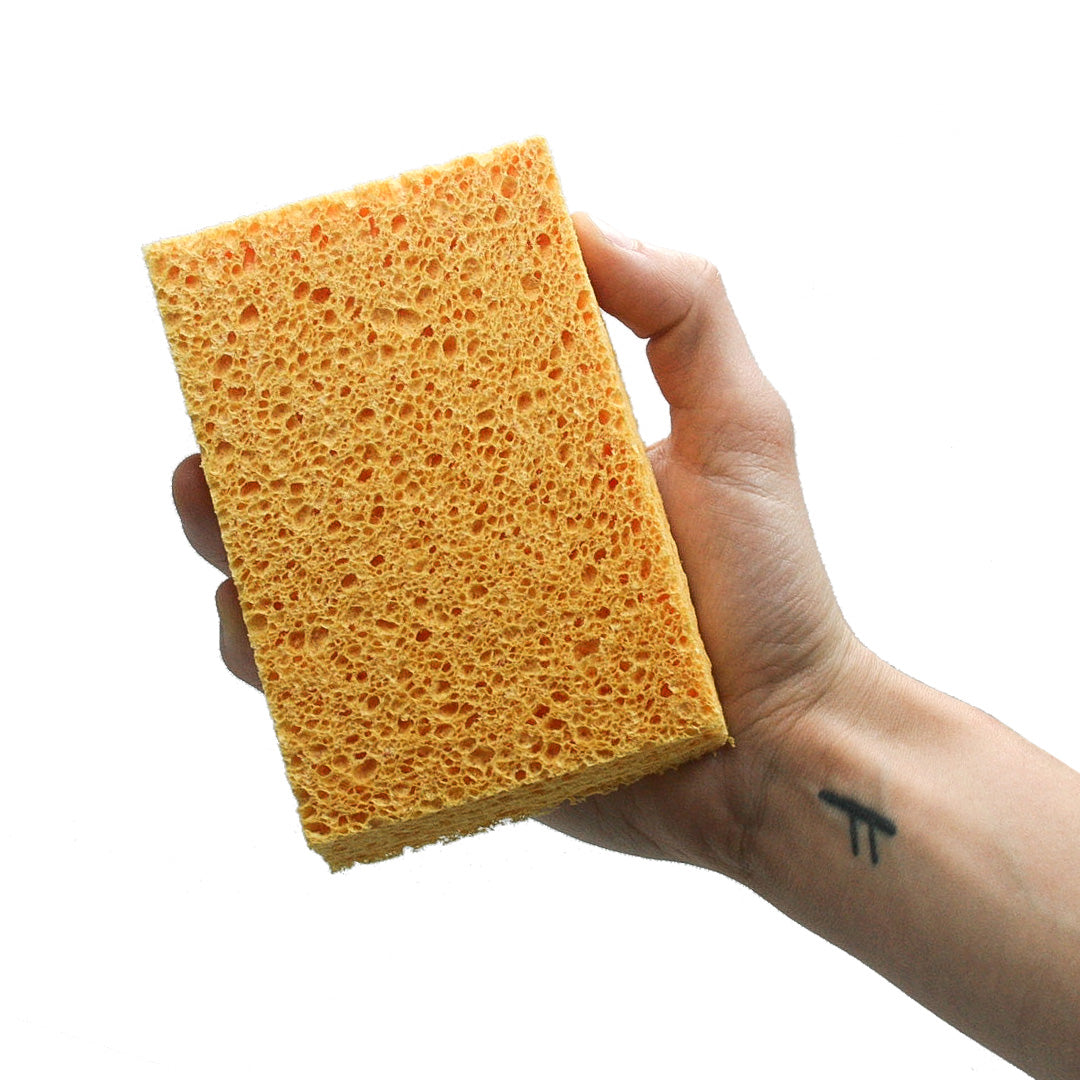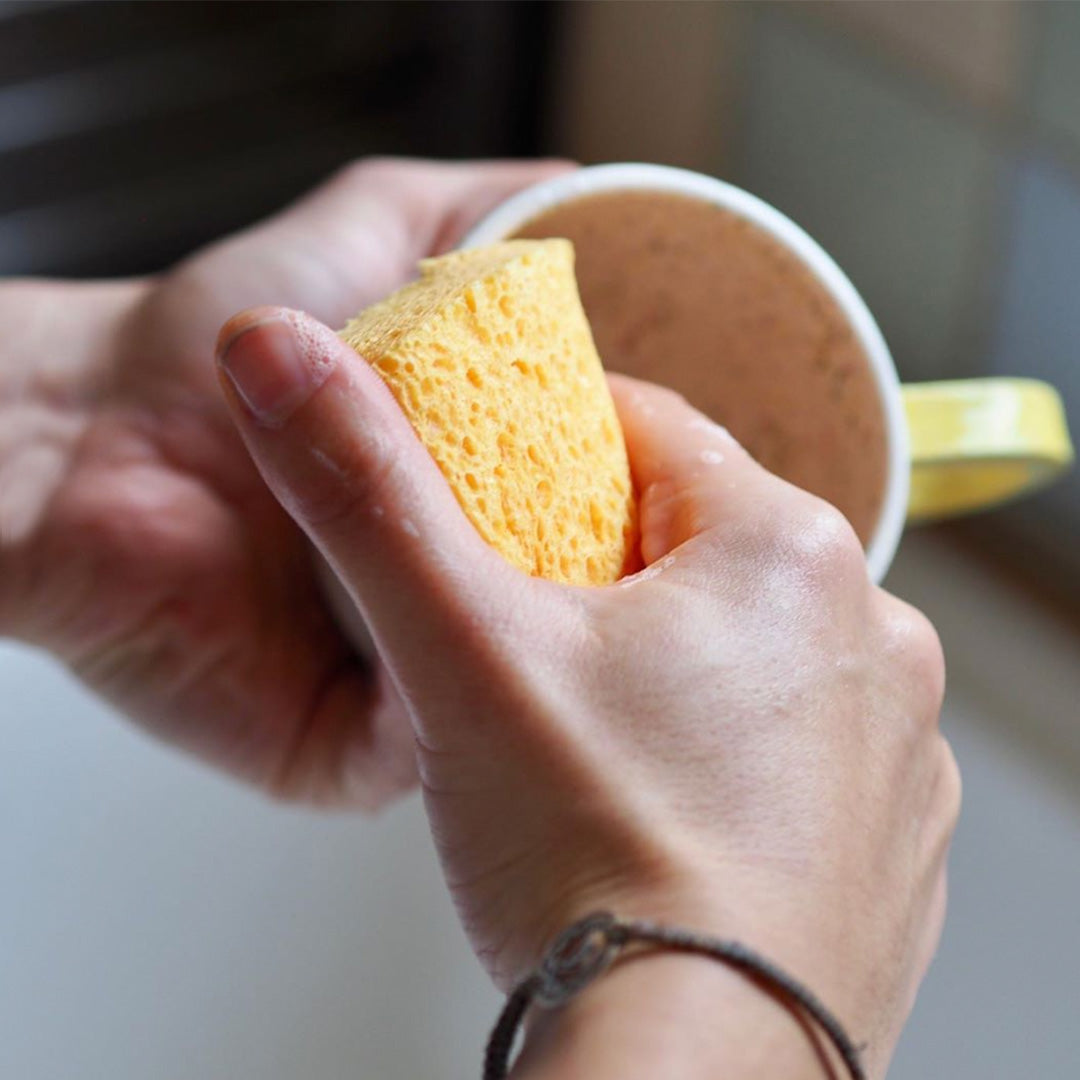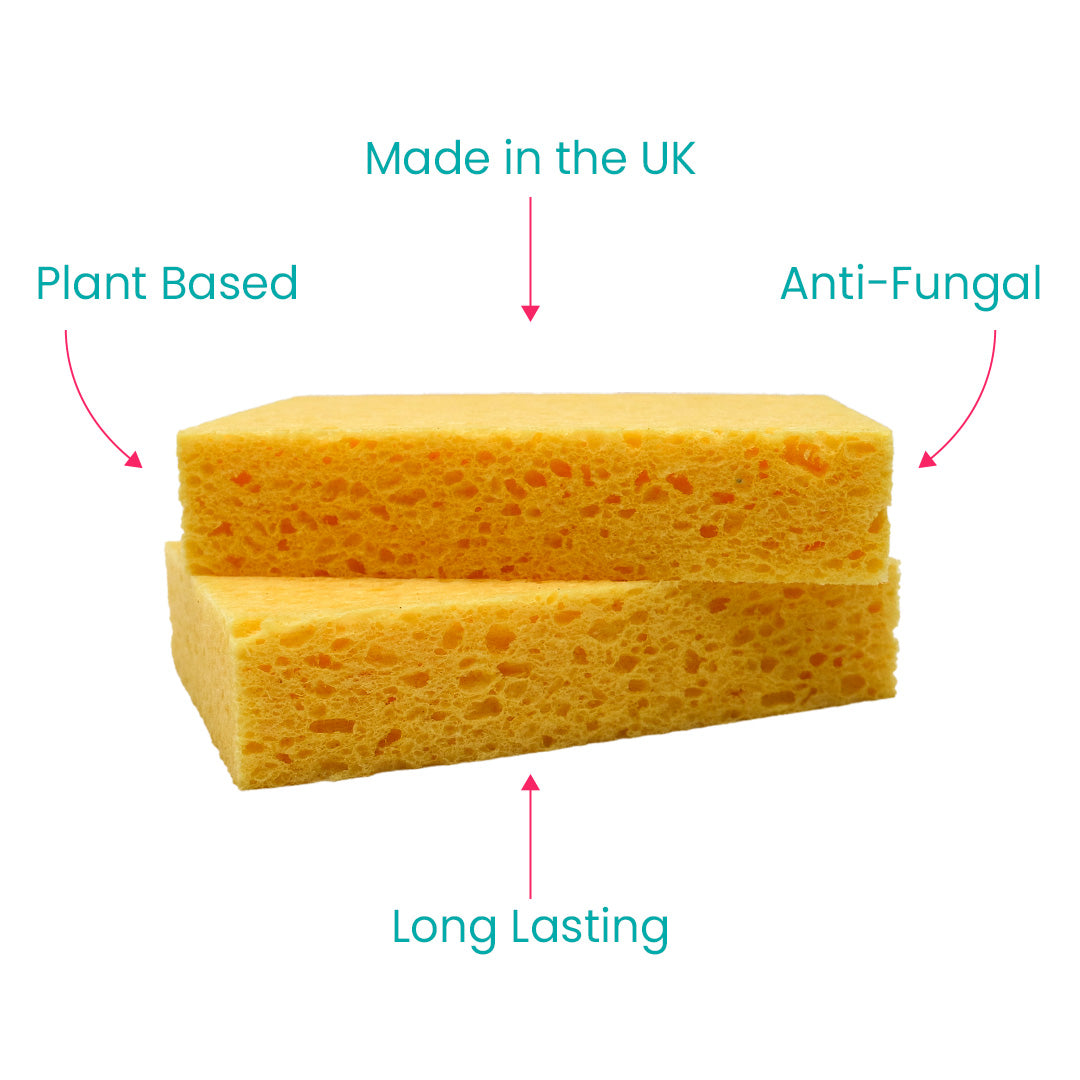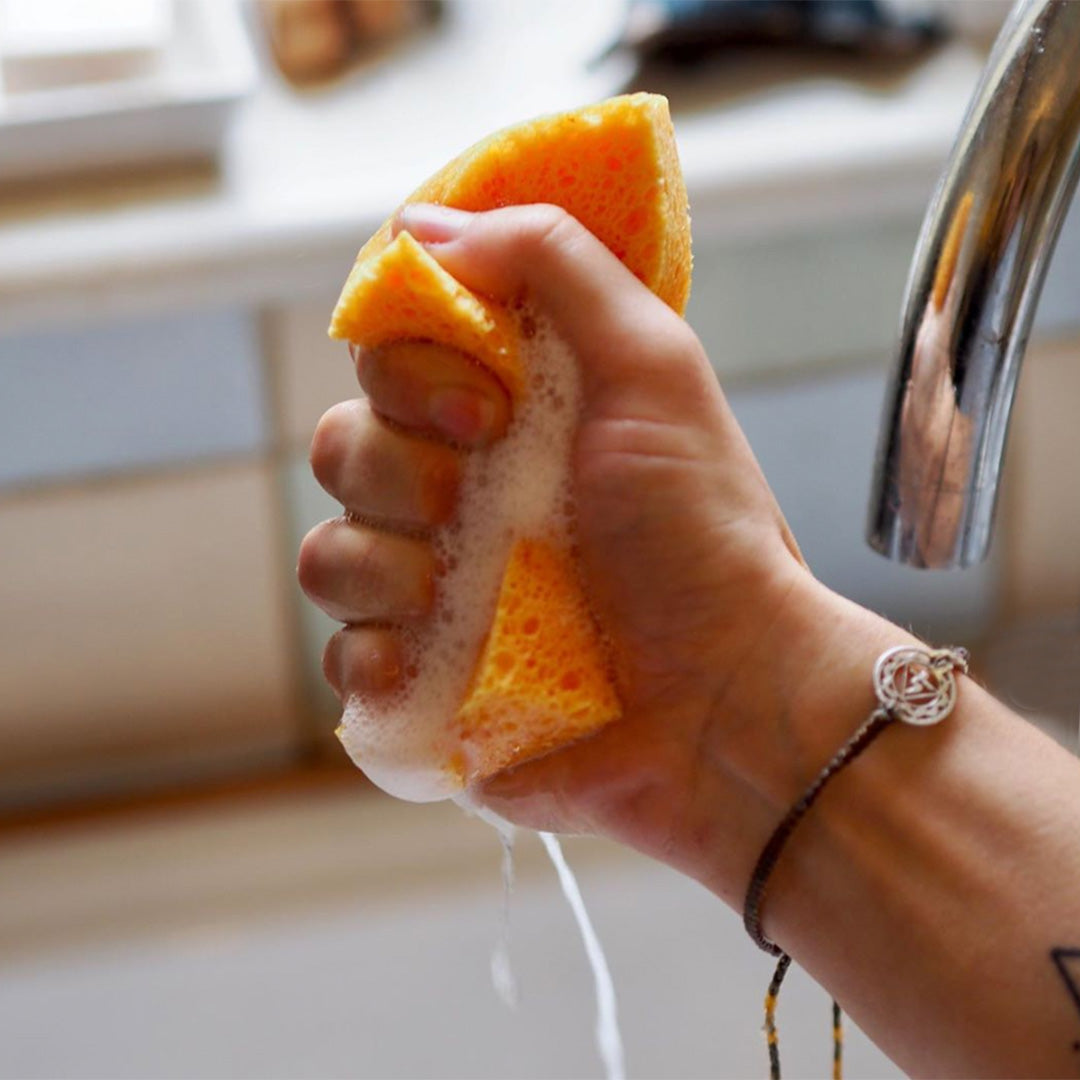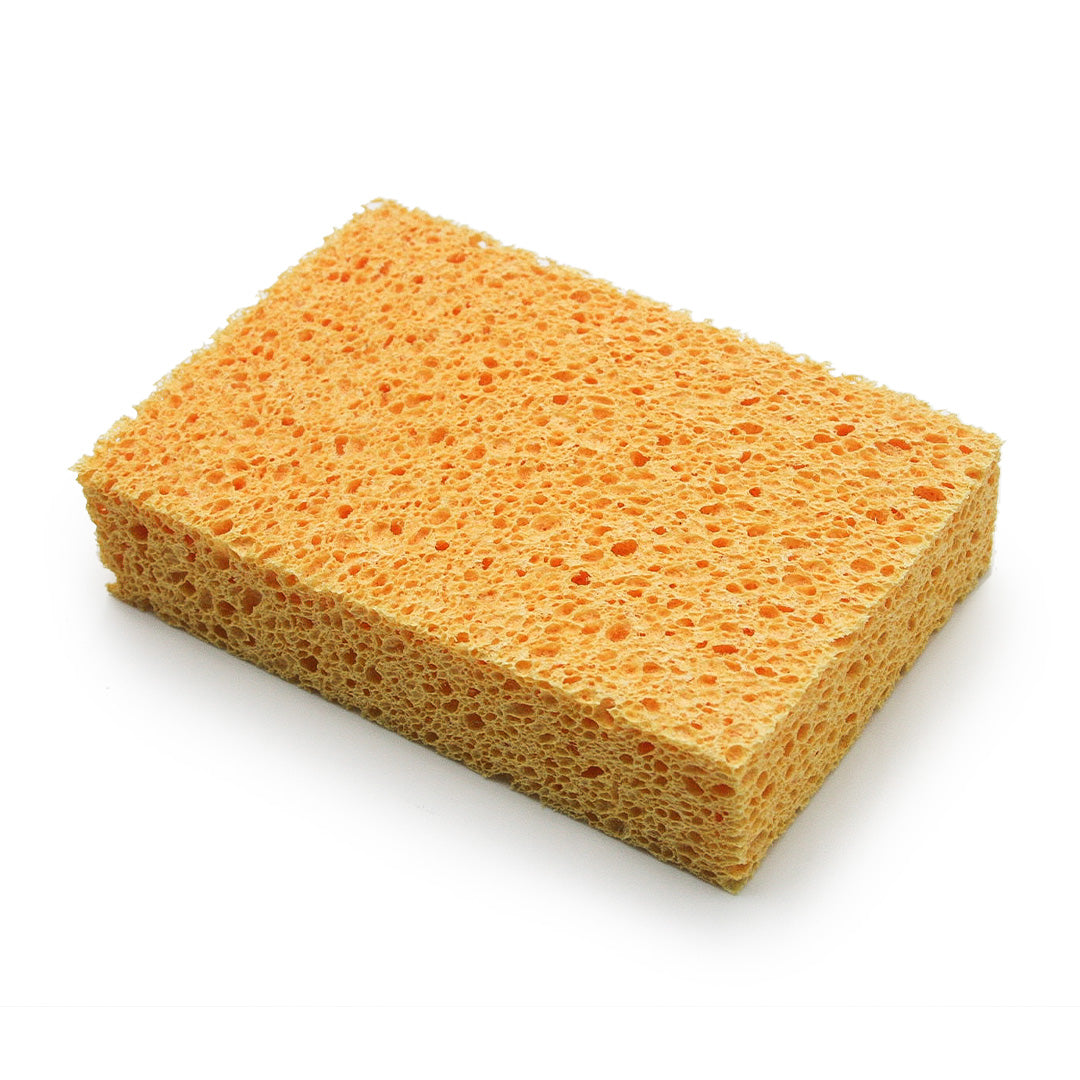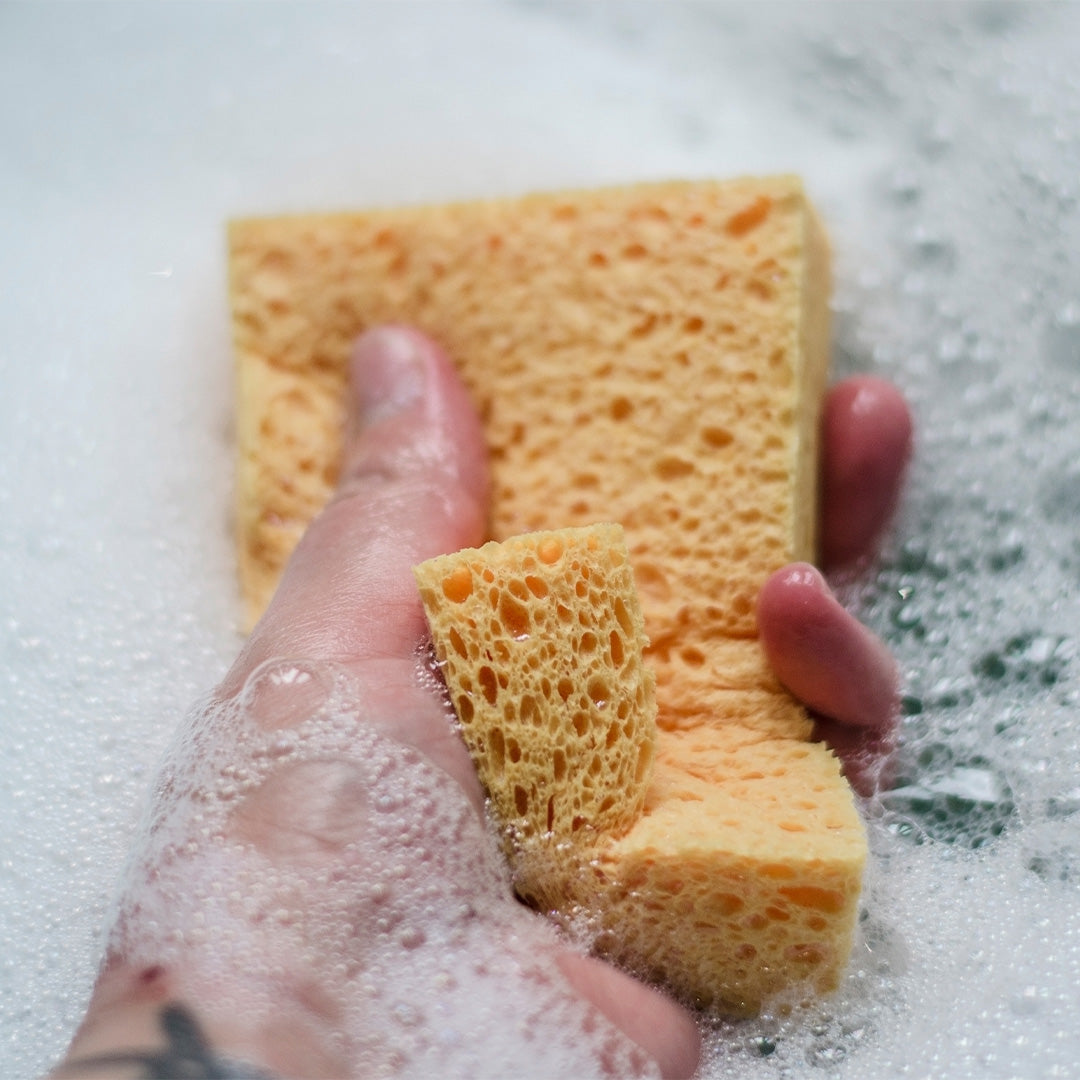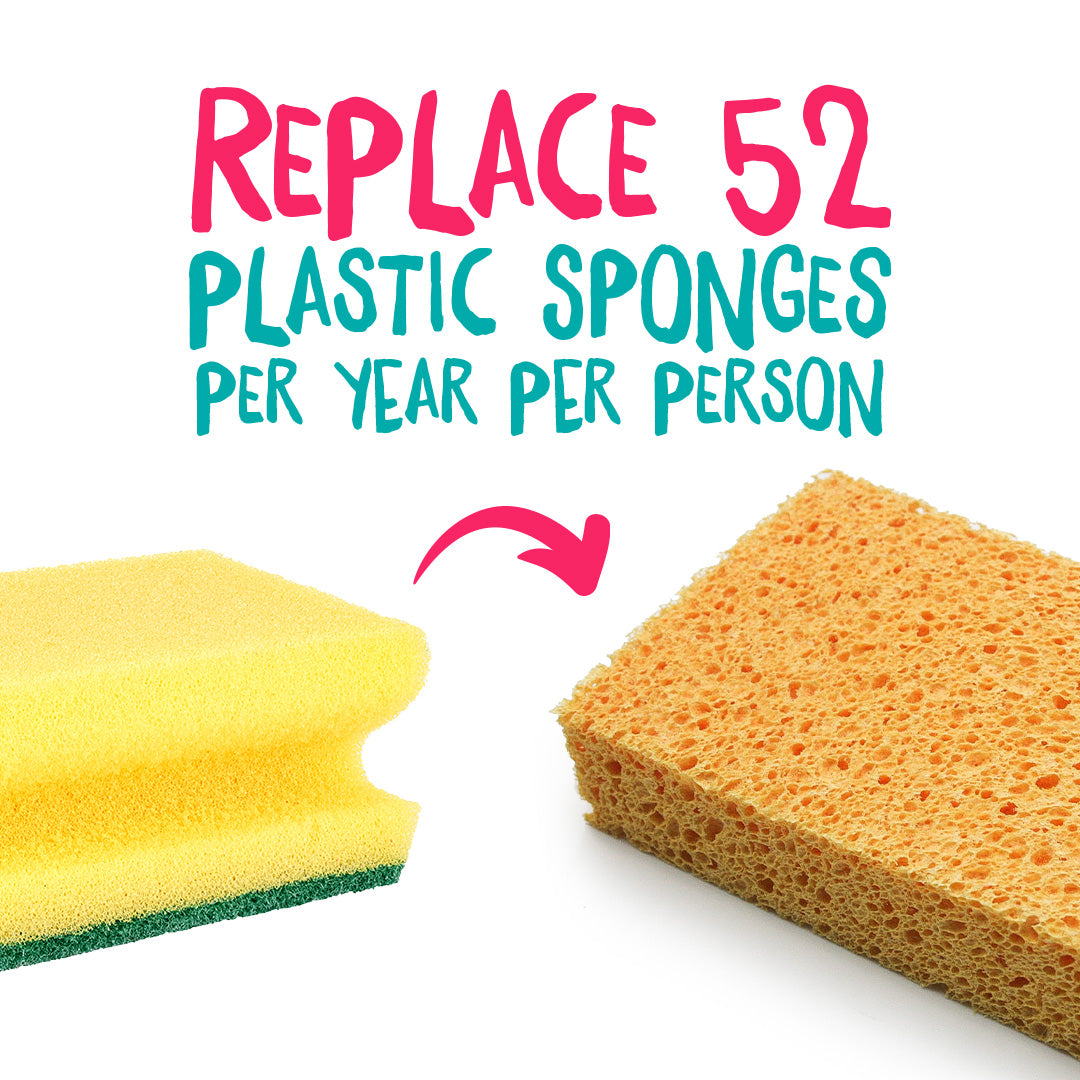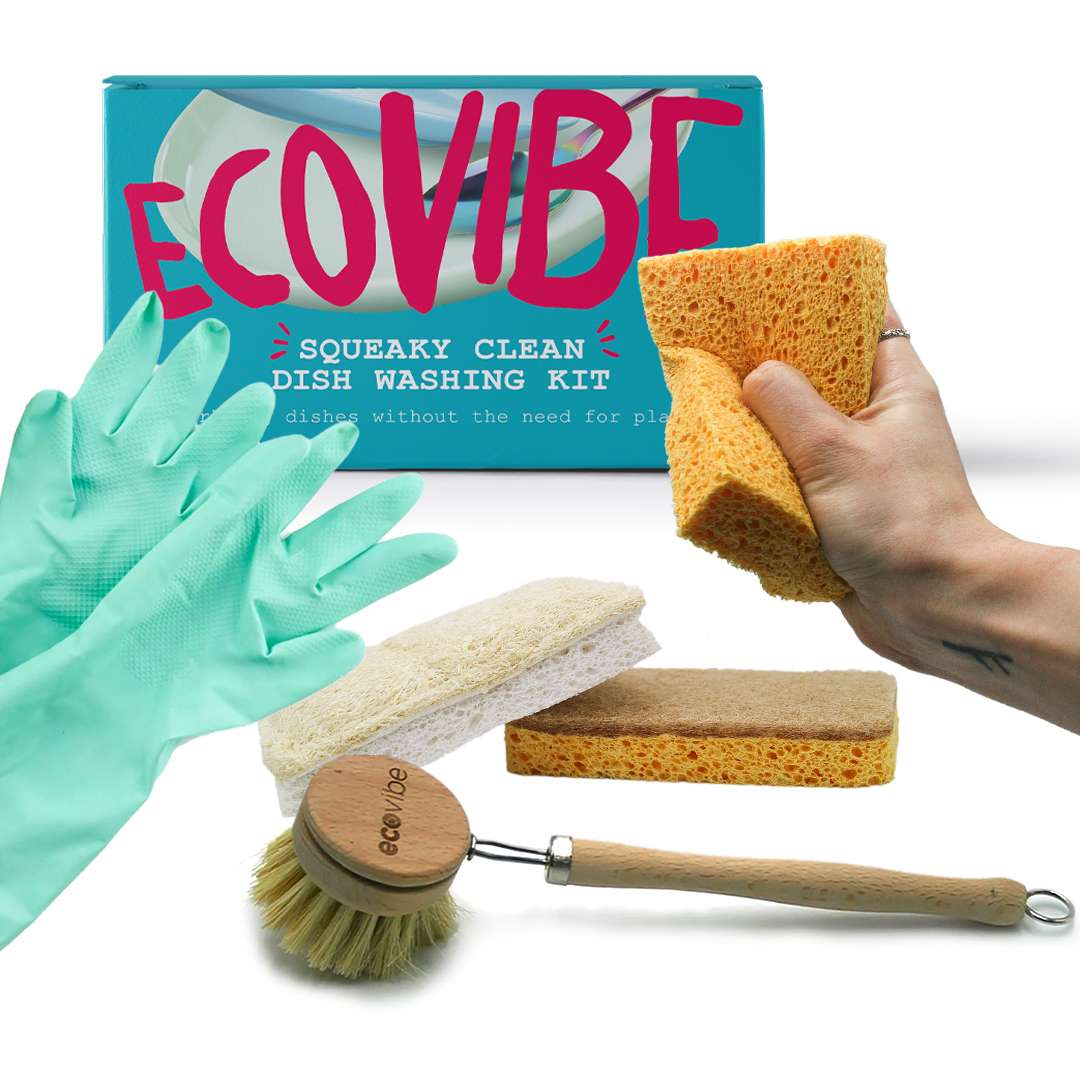 Great sponges
Very absorbent and great that they are compostable.
Haven't received it
Still haven't received them and I've emailed
Hi Hannah,
We replied to you on July 20th:
'I'm not too sure what's happened, we dispatched your order on the 7th, and Royal Mail have been attempting delivery this week:
https://www.royalmail.com/track-your-item#/tracking-results/FR471926782GB
There is a proof of delivery photo on there, I'm hoping this is from today and you've received it now?
If not, please get in touch with Royal Mail directly to rearrange delivery/collection.'
The tracking now says it's been collected on July 22nd. Please can you confirm if you do now have your sponges?
Thank you,
Rhianne
composible sponges
I have bought these in the past and just bought some more. They last a long time and work very well cleaning table tops or work tops. Just the right size. I put them in the dish washer occasionally or use spray bleach to clean them when necessary. Would recommend.
I love these sponges!
Ridiculous huh? Expressing love for sponges! But these sponges are amazing. I genuinely enjoy using them. I can't say that about other sponges that I've used. So, what's so great about them? Obviously the fact that I can compost them at the end of their life is great. But, for example, if I use them to clean the coffee machine, and they're covered in coffee gunk, all it takes is a rinse under the tap to wash all that coffee gunk off. Which means that they stay fresh and last for a remarkably long time.