Regular price
Sale price
£5.49
Unit price
per
Sale
Sold out
Safe on non-stick fry pans
Non Scratch
Naturally Antibacterial
Great on hard surfaces
Easily removes mould
Free from toxic chemicals
Biodegradable
Sustainable
Why we love it
We saw how amazing the idea of coconut fibre scourers in place of plastic ones were and decided to make our own! We love this product because it's so durable for all types of surfaces and washing up as well as being biodegradable. We also love that it's a scourer with a handle, so the hard bristles of the coconut fibre don't hurt soft hands.
Coconut fibre has natural antibacterial and water-resistant qualities which make it an ideal cleaning material. It can be used with any cleaning agent on any hard surface. It will cut through tough grease and is safe on non-stick pans.
Extra Goodness
Our coconut scourer is made from sustainably farmed coconut husk's (outside of dried coconuts), wrapped around a metal wire core with a sustainable beechwood handle.
Beech trees grow very fast and are replanted after each one is cut. The coconut husk is a by-product of the coconut harvesting process and is considered renewable and sustainable since new crops of coconuts can be regrown repeatedly from the same trees.
For more information on our Eco-Labels please click here!
Share
View full details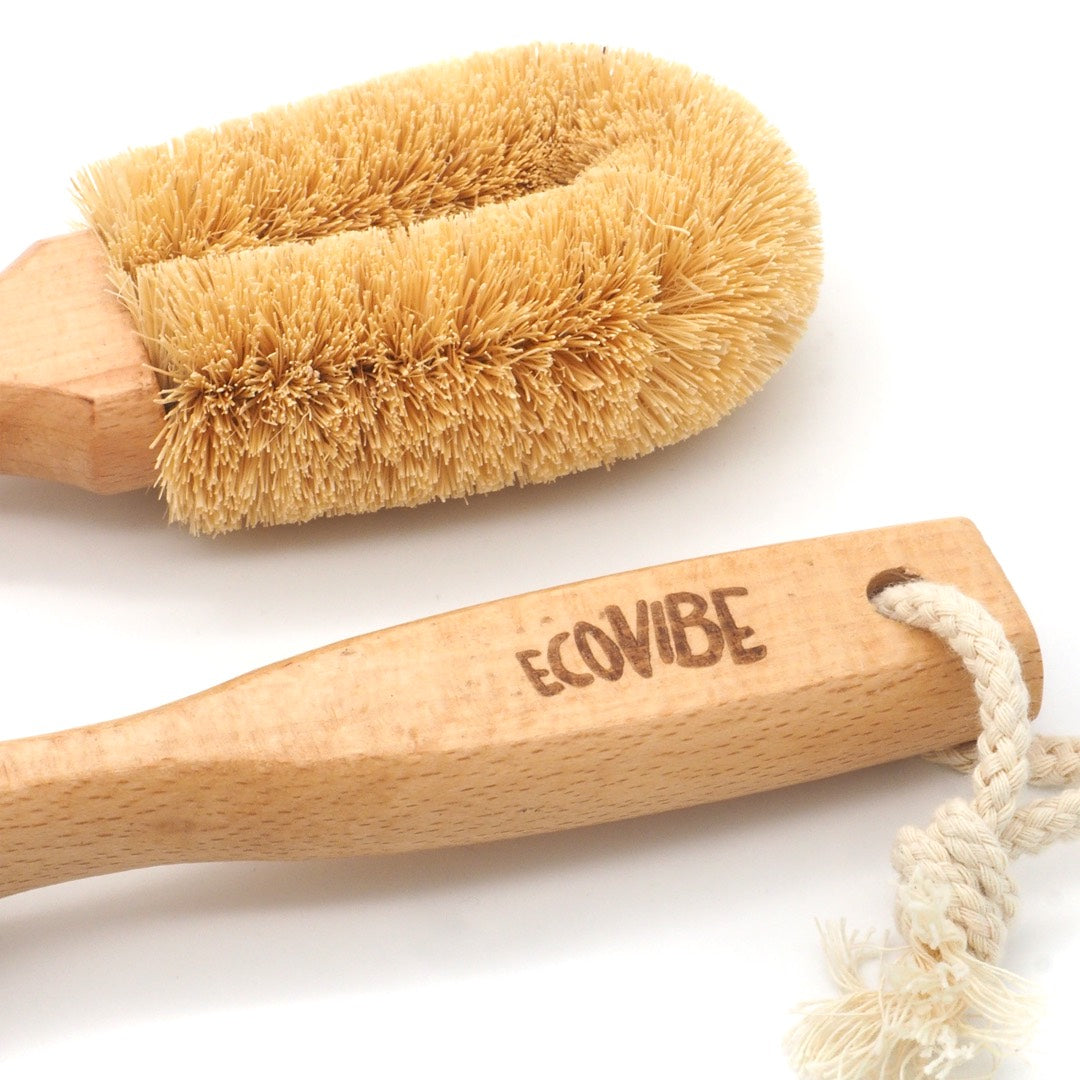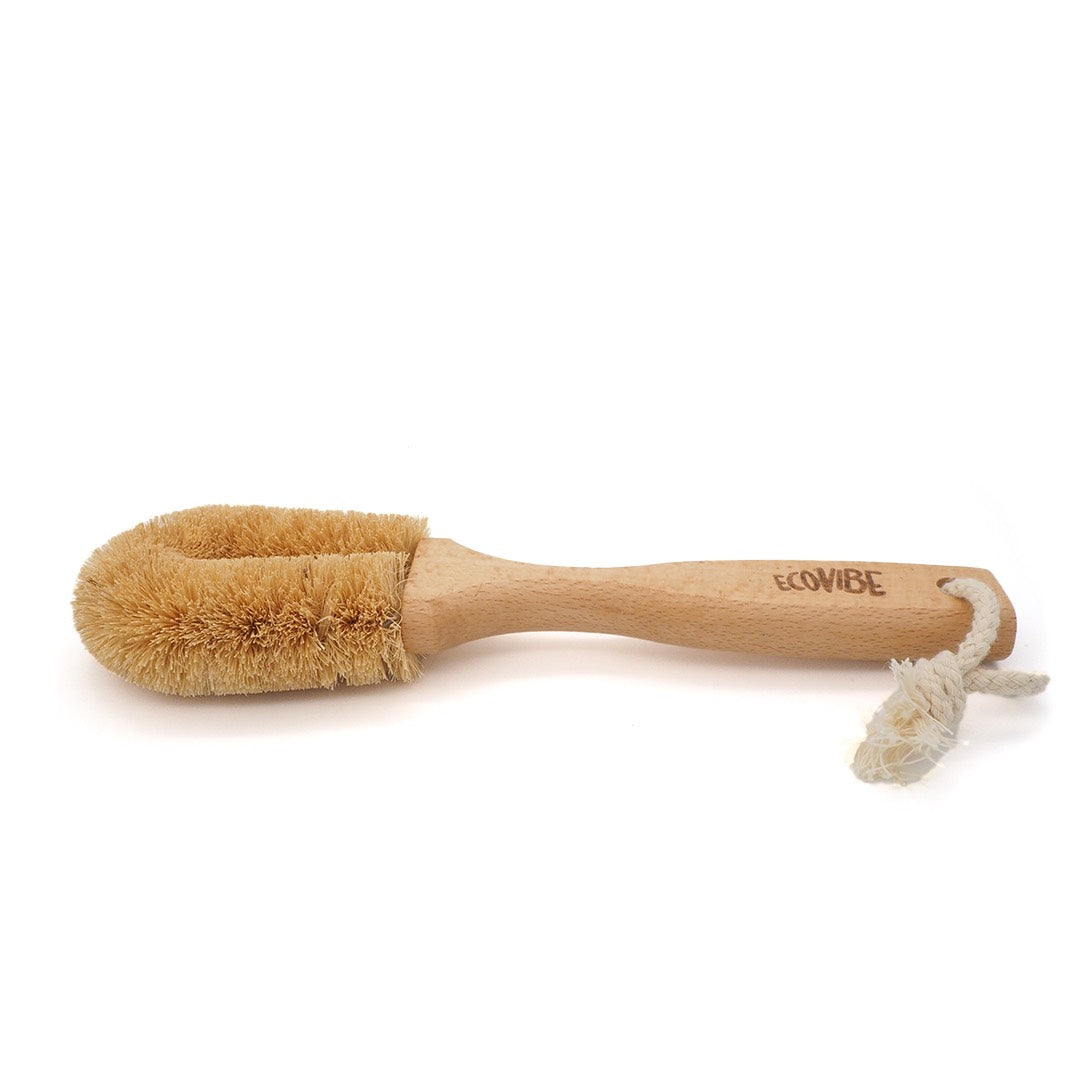 Fell apart after a couple of weeks
It's an excellent brush head for washing up but it is not well attached to the wooden handle
Fell apart
Used this brush for about a week when the wire/ brush part started coming out of the wooden handle. Both of the wire parts came out of their holes so it's been thrown away. Would not recommend and will not be buying again unfortunately.
going nuts over brush
this brush is very well made and does a great job of washing up
Great tool
The wooden handle makes this an even better cleaning tool. It is sturdy and really cleans well. Will definitely be reordering when the time comes.
Great dish brush
We've used this for a while now and can't believe how long it has lasted and how much better it cleans than a sponge. Ordering a replacement now!