Regular price
Sale price
£4.99
Unit price
per
Sale
Sold out
Be kinder to the environment with our 7 litre biodegradable, compostable caddy liners. Made from plant materials, our compostable liners are 100% plastic-free, biodegradable and recyclable. With 52 bags in each roll and the capacity to hold 7 litres of rubbish, these biodegradable liners make waste reduction a breeze.
100% Plastic-free bin liners
Biodegradable & Compostable
52 bags per roll with 7litre capacity 
100% made from plants
Made in a zero-waste, wind-generated facility
Perforated to separate easily
The packaging is 100% Recycled and Recyclable
Approved to be used for the council's food waste collection in the UK
Product Description
Compostable Liners     
Make the most of your discarded vegetable peelings with these compostable liners, designed to fit in 7 litres of rubbish. Simply fill with peelings, tea bags and other food scraps, then add it straight to your compost heap to decompose naturally, without harming the environment. Made from durable plant materials, our compostable bin liners are totally leak-proof and approved for the council's food waste collection in the UK.
Product Specifics
Circumference 39cm x Length 41cm
EU &US Certified and tested as safely compostable
Why We Love Compostable Liners    
Our 7-litre caddy liners are perfect for your kitchen food waste! 
Our compostable liners are 100% plastic-free, leak-proof and are made from 100% organic materials. What's even better is they fully degrade within 6 months along with your left-over food when composted.
We love that these compostable bin liners are made in a zero-waste facility which is run on wind-powered energy, so they have a super low carbon footprint too!
Why Swap to Compostable Liners
A lot of competitor bags are marketed as biodegradable, but actually aren't as they still contain plastic. 
These biodegradable liners are produced from responsibly farmed, renewable, vegetal resources and are certified fully compostable to EN13432. They are both home and industrially compostable. As proof, they carry the OK compost (Home) and seedling logo 7P2018.
Approved to be used for the council's food waste collection in the UK. You can also use these liners in your garden's compost heap as they will compost along with the rest of the organic materials.
For more information about our eco-labels, click here. 
Share
View full details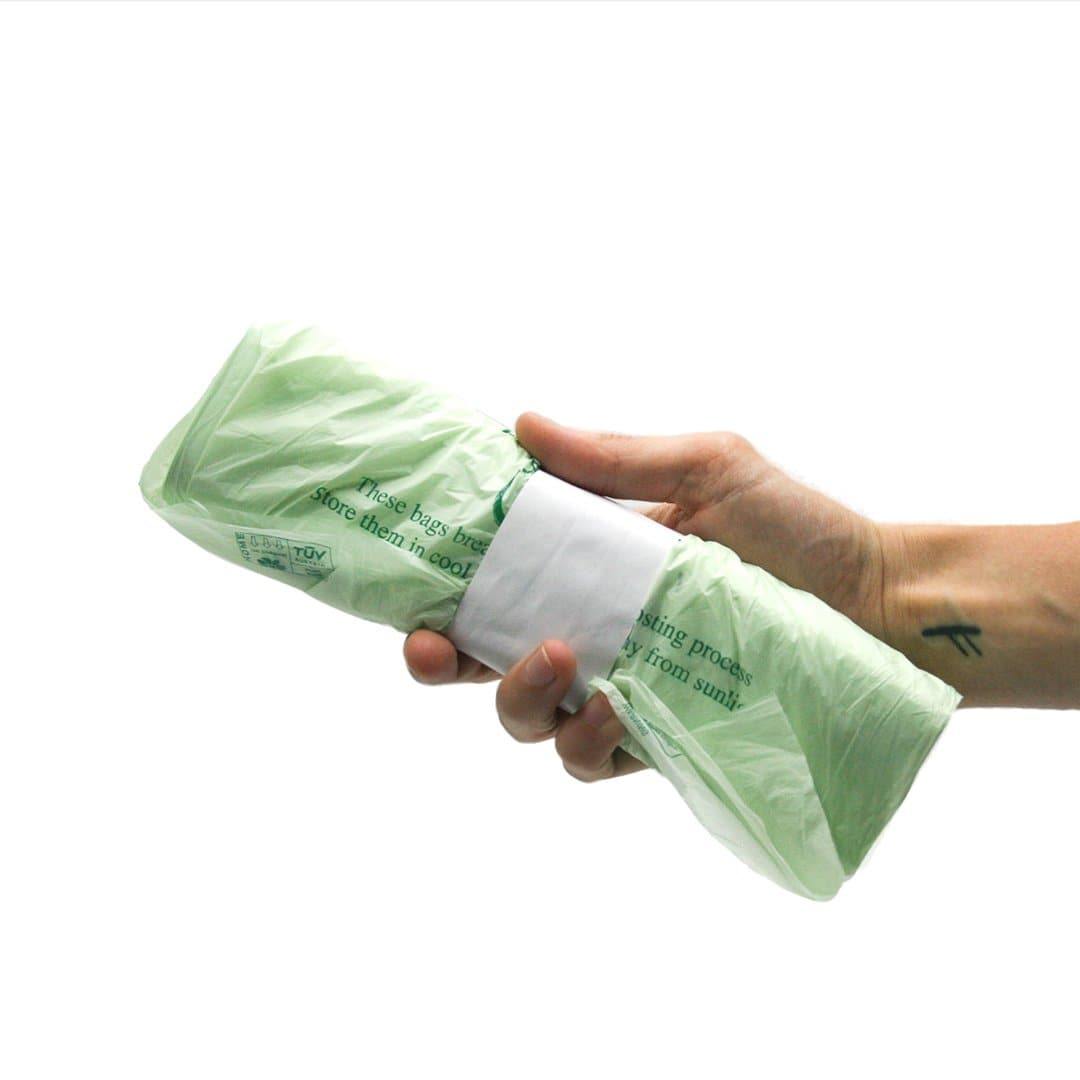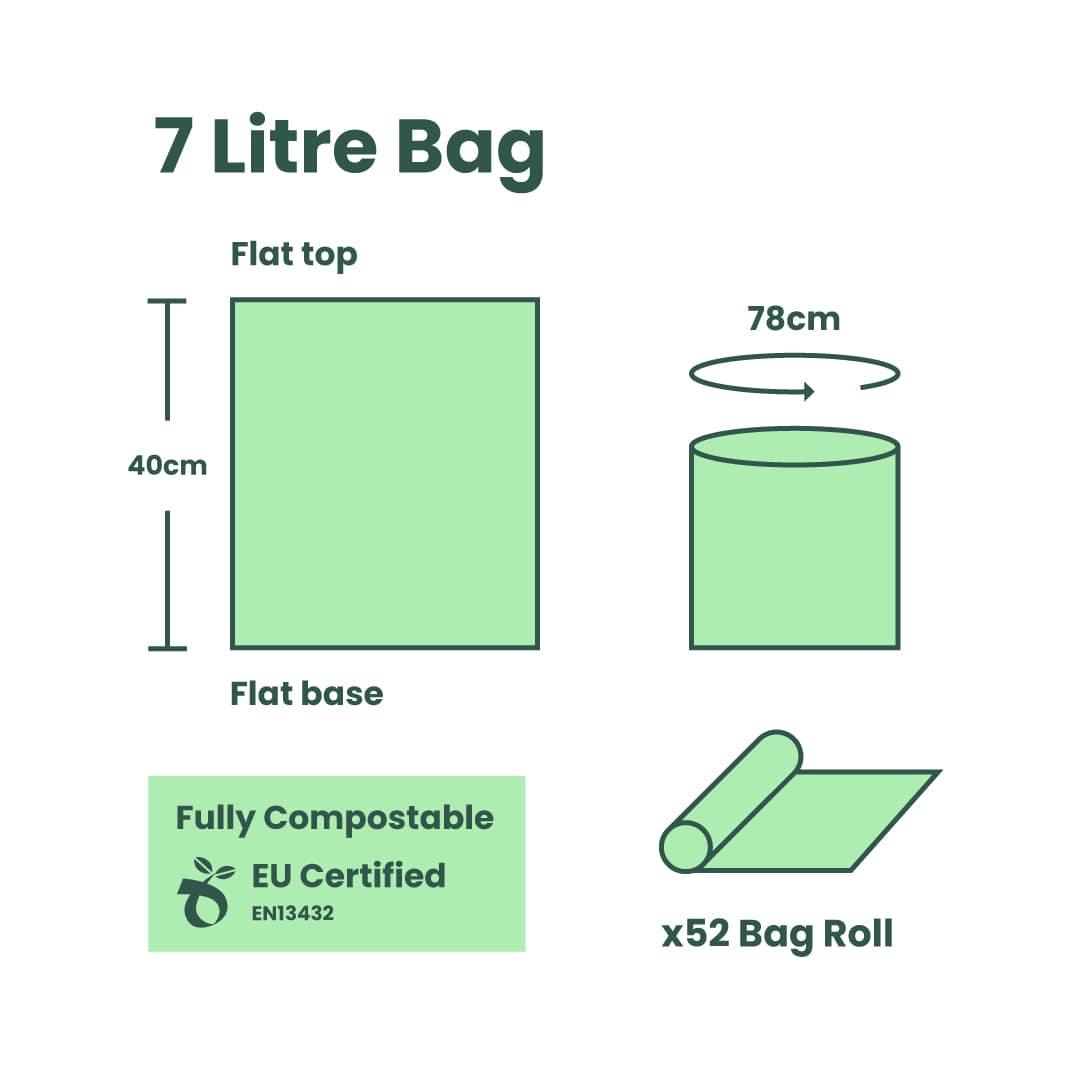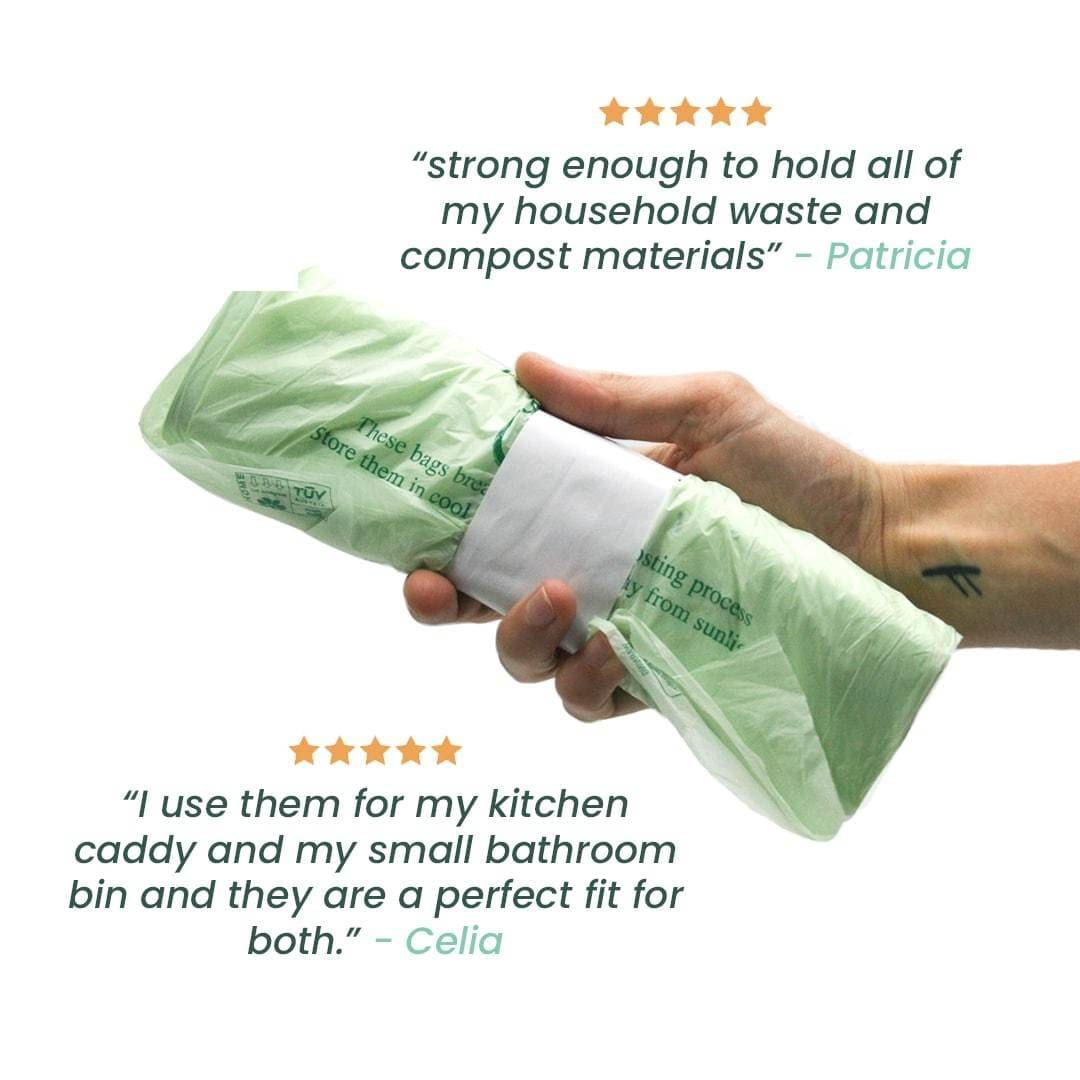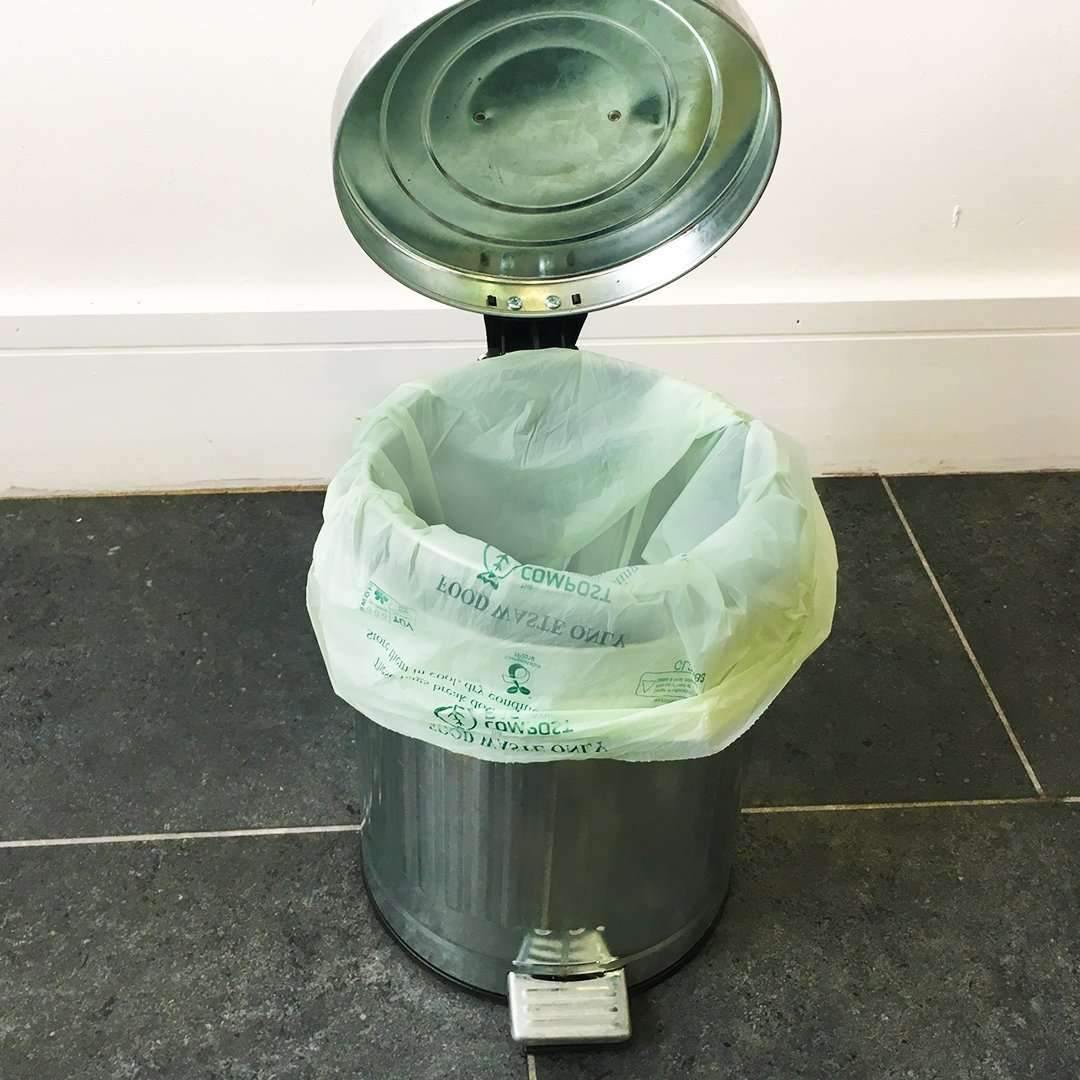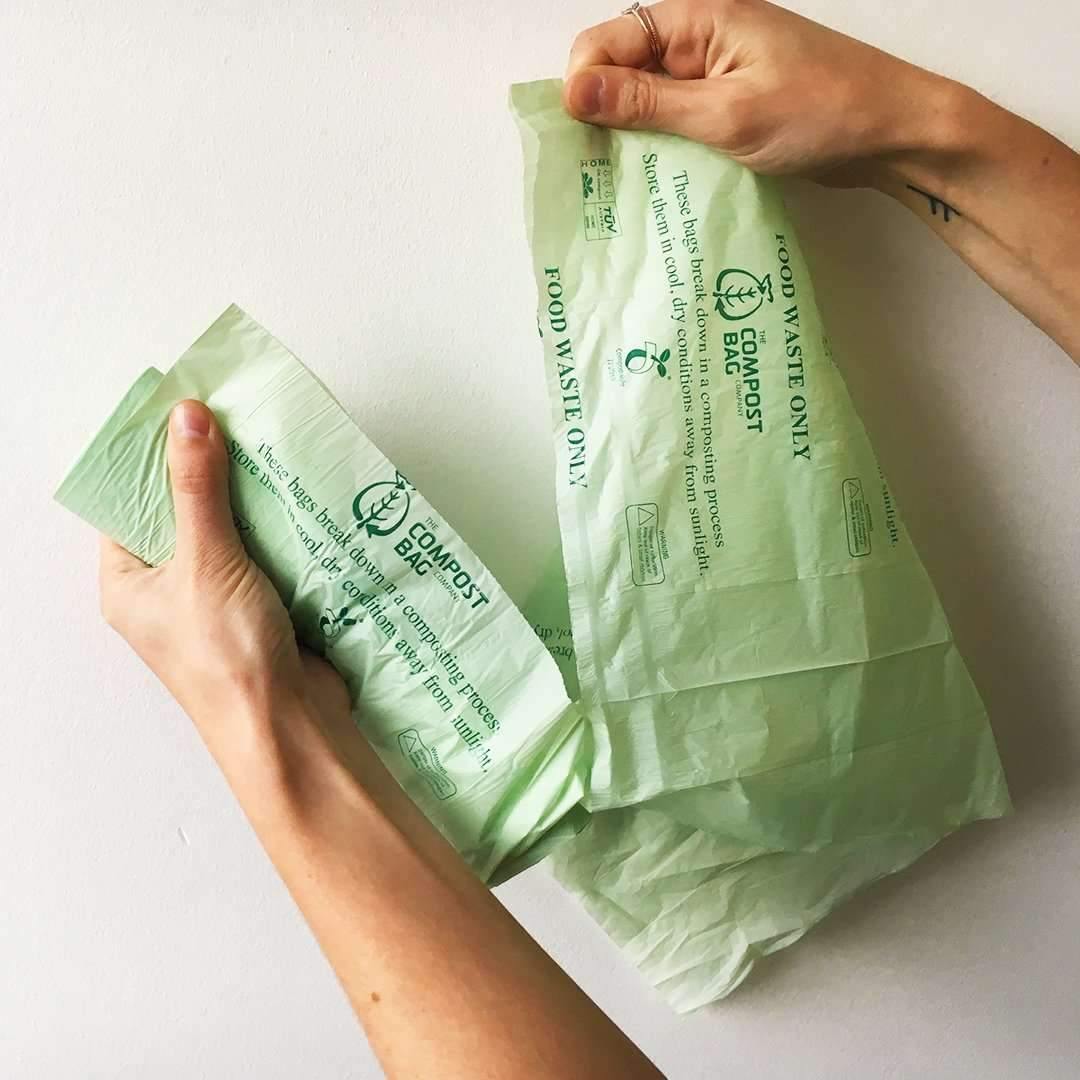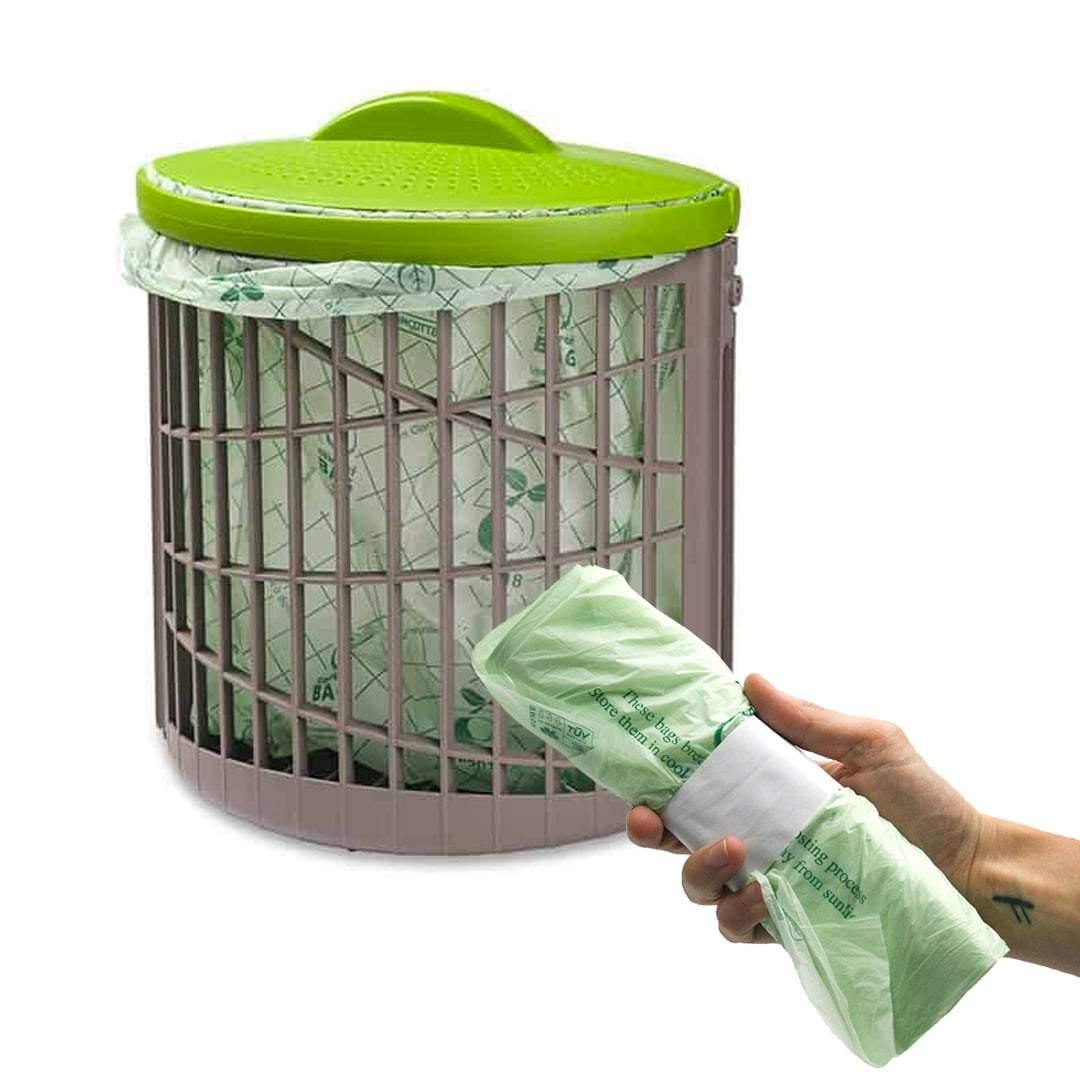 Caddy liners
Far better than those provided by our local authority. They don't leak or burst when full. Recommended.
I use for all sorts!
I got these bags and think they are great, strong and roomy bag that holds all my organic waste, never had it split on me. I use them for my kitchen caddy and my small bathroom bin and they are a perfect fit for both. I don't home compost but at least no plastic going to landfill!
One more thing to add to my Vegan lifestyle !
Having lived a vegan lifestyle for the last 40 something years, I am so glad to find disposable garbage sacks that will actually compost!! Anything that will prevent me from being part of the problem that this planet is facing, is an absolute bonus for me. I want to leave the world a better place for the next generations to come.
I also compost my kitchen waste for my own garden, so these smaller bags are yet another item that will make that job even easier!
Great products and efficiently strong enough to hold all of my household waste and compost materials. Well done Eco Vibe !
Great products and great company
Good choice of items.. Very helpful people, who addressed an issue where I was not sure on sizing, and provided a sample pack for P& P. And all of the poackaging is eco-friendly too..no selotape to be seen!! I have orded products vbefore and they are high quality, based on good ideas.. and ordering and delivery is straight forward.
food caddy liners
They are a good size, but seem to be unable to cope with the job at hand. They feel like they are at point of disintegration when lifted out of the caddy and there is always a need to clean the caddy out afterwards. I have just started to put 2 into the caddy to see if that helps, but have not seen the result yet