Regular price
Sale price
£8.99
Unit price
per
Sale
Sold out
Minimise single-use plastic in your household with our 30 litre biodegradable bin liners. Designed to reduce leaks and minimise your impact on the environment, our compostable bin bags are made from durable, 100% biodegradable materials. With capacity to hold 30 litres of rubbish and 25 bags in each roll, our eco bin liners will help you do your bit for the planet.
25, 30-litre bags per roll
Made from 100% plants, and are completely plastic-free
Biodegradable & Compostable
Reinforced base so no leaking
The packaging is 100% Recycled and Recyclable
Approved to be used for the council's food waste collection in the UK
Product Description
Biodegradable Bin Liners  
Compostable, biodegradable, plastic-free and recyclable. Our eco bin bags make for the perfect alternative to single-use plastic bags. But minimising your impact on the environment doesn't have to mean skimping on quality – our biodegradable bin liners are made from hard-wearing plant materials and feature a reinforced base to prevent leaking. With 25 bags per roll and capacity for 30 litres of rubbish, our compostable bin bags make it easy to make more environmentally friendly choices.
Product Specifics
110cm circumference x 72cm Length

EU Certified and tested as safely compostable EN13432
Why we Love Biodegradable Bin Liners  
Looking to reduce your plastic consumption without a compromise on quality?
Our 30-litre bin bags are completely plastic-free! Made up from 100% organic material with a reinforced base to ensure no leaks.
Even better, our biodegradable bin liners are fully compostable, which means if you're using them for food waste you can compost them right at home or leave them out for your local bin collection.
These bags are just as strong and leak-proof as plastic bin liners but will break down in 6 months if composted. They are made from 100% natural ingredients, using renewable energy, in a zero-waste factory. 
Why Swap to Biodegradable Bin Liners  
Traditional bin bags are made up of plastic and cannot be recycled or composted and end up in landfill, where they take hundreds of years to break down.
Our biodegradable bin liners are made from 100% natural ingredients, and are fully biodegradable and compostable - They meet certifications for industrial and home composting (EN13432).
For more information about our eco-labels, click here. 
Share
View full details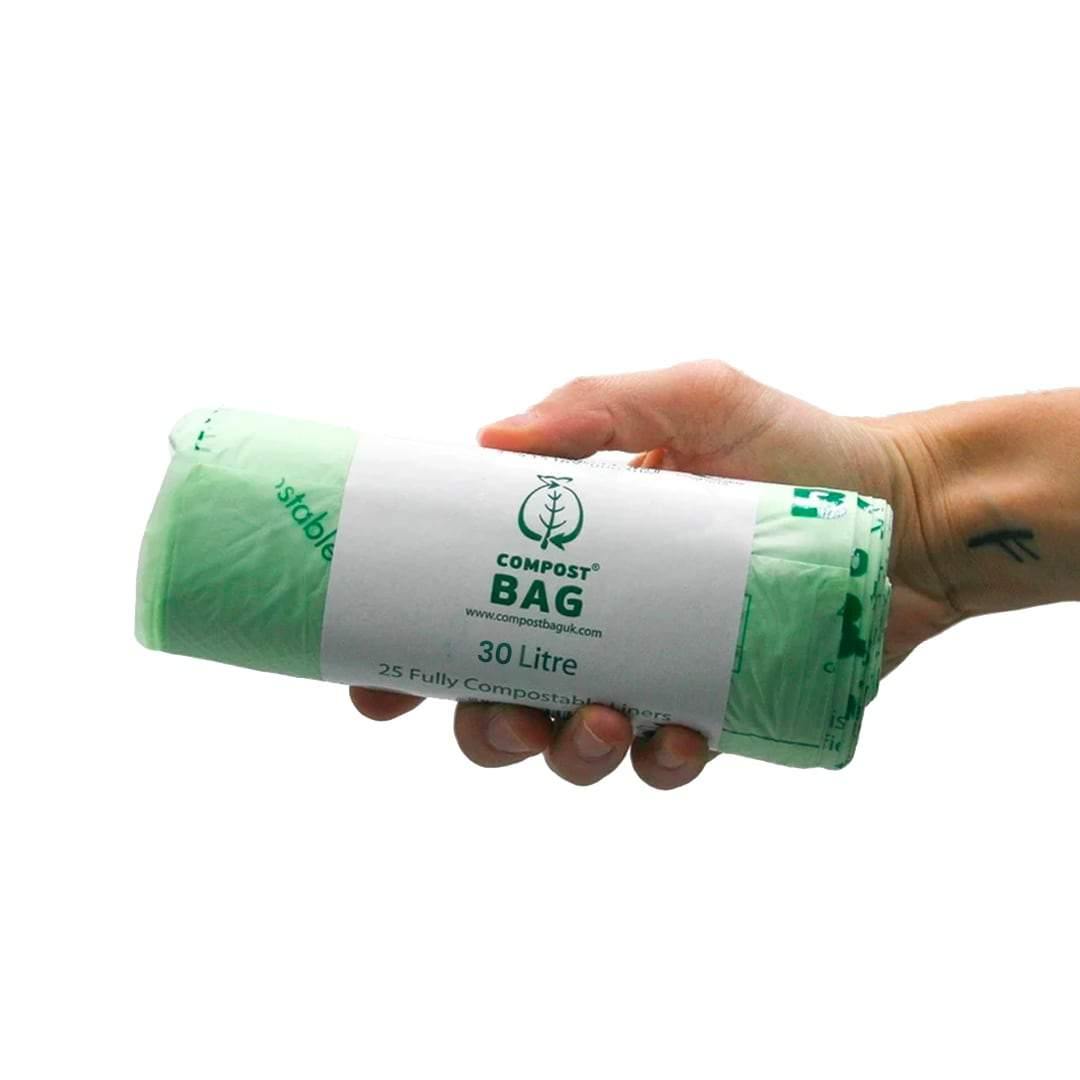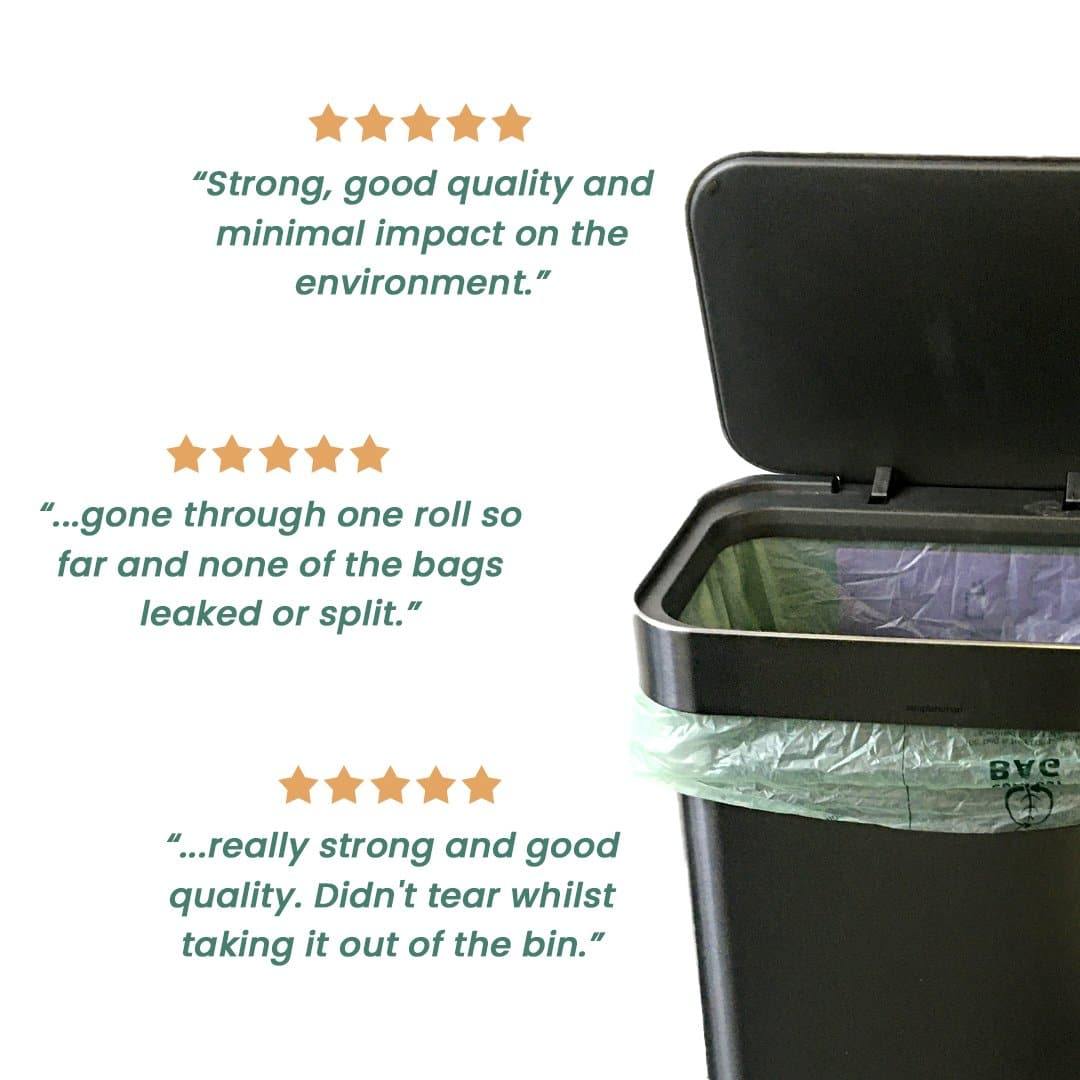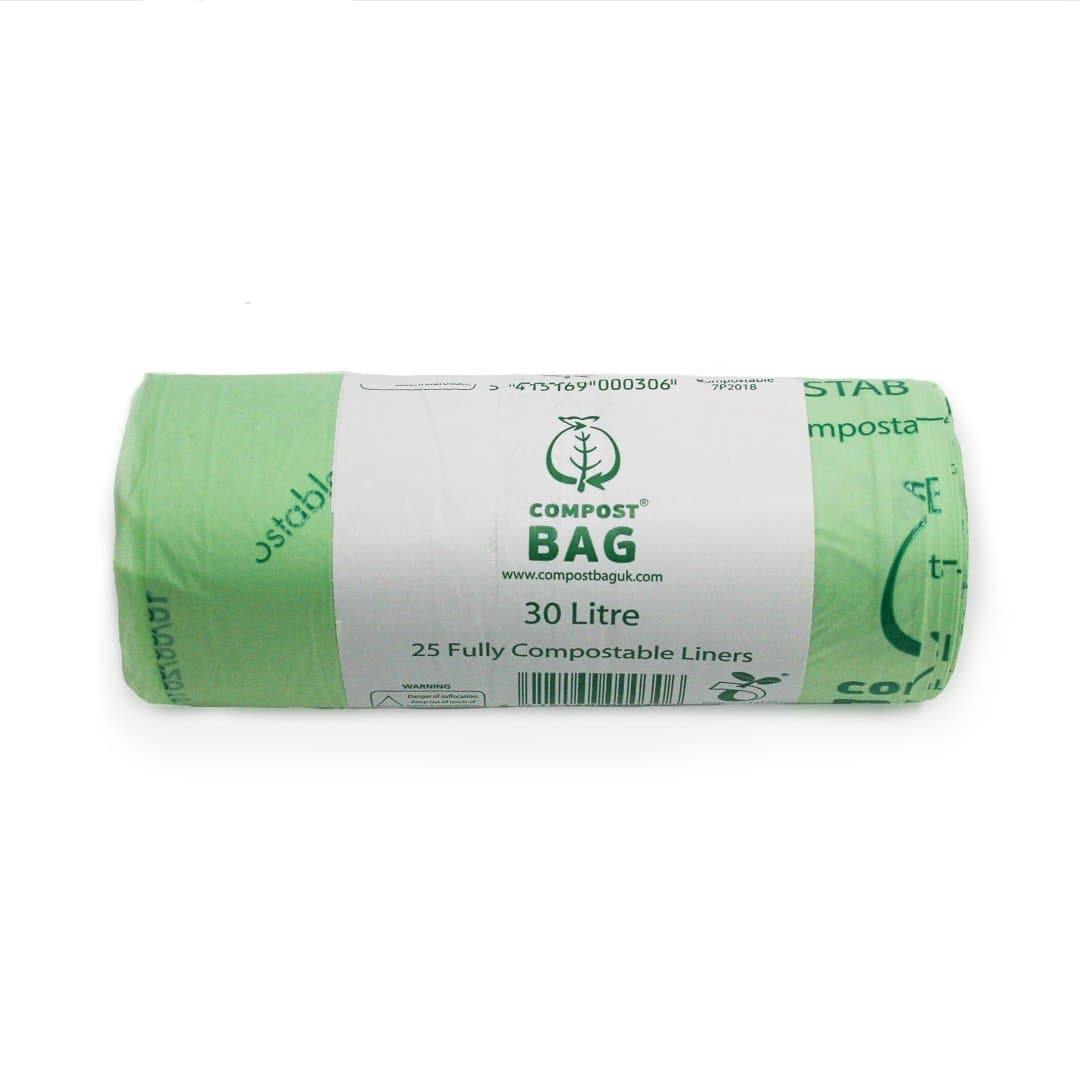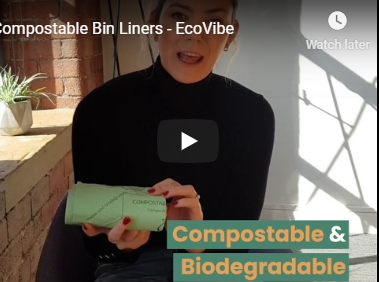 Recyclable bin bags
Very expensive way to keep Green and not very sturdy.
Multi-Use Essential
These bags are the right size for my living room and office wastebasket, but too small for my kitchen pedal bin. I've just just ordered the 50ltr. ones for the kitchen. That said, I'm finding many uses for them around the house, my favourite of which is as a lining for my cat's litter box! They have been strong for a variety of uses, and I have just placed my second order.
At last
I have been waiting for this size of bin liner. Great quality and one pack lasts over a month so good value too
Great buy
Have been buying these for a while now and love them. Great to know I'm not adding to the plastic mountain.
Very good, perhaps a little thin
However considering they're not contributing to the plastic, we can live with that :)