Regular price
Sale price
£2.49
Unit price
per
Sale
Sold out
Keep your kitchen sparkling clean and germ free without the use of harsh chemicals with our antibac kitchen surface cleaner refills. This eco-friendly kitchen cleaner removes tough stains and banishes grease and dirt to clean every inch of your kitchen, including microwaves, ovens and hobs. What's more, each sachet is infused with essential oils to create a fresh scent.  
Coconut & Lime Antibac Kitchen Cleaner Refill Drops
Buy a single refill drop if you have an empty bottle already
Or get a reusable glass spray bottle to drop your refill into
Just drop, shake, and clean!
Made in the UK
Antibacterial
94% lower carbon footprint
Sustainably sourced, plant-derived ingredients
Product Description
Plastic-Free, Soluble Kitchen Cleaner   
These plant-based kitchen surface cleaner sachets are designed to cut through dirt, grease and grime with ease. The coconut and lime scented kitchen cleaner comes in concentrated sachets to be diluted, so you can reuse an old cleaning bottle instead of buying a brand new, plastic one.
The antibacterial kitchen cleaner refills are completely plastic free with a biodegradable, vegan and cruelty-free formula. They're made with up to 70% natural ingredients and infused with coconut and lime essential oils to leave a fresh, clean scent drifting through your kitchen.
What's Included?
Antibacterial Kitchen Cleaner Refill Drop (Coconut & Lime)
Instruction & information card to make things extra easy
Recyclable/compostable cardboard box
Glass bottle if choosing the bundle option
Ingredients
In collaboration with Iron & Velvet, we have based our products on naturally derived plant extracts and materials including pure essential oils for our fragrances.
30% Aliphatic Hydrocarbon
30% Non-ionic Surfactant
5% Parfum
How to Use  
It's as easy as 1-2-3!
Drop the sachet into an empty bottle of your choice.
Fill with water (check out the 'Directions for use' table in your accompanying leaflet for the right water quantities)
Shake well and you're ready to clean! 
Plus, once the solution is made - it has a shelf life of up to a year!
How to Store
Store in a dry place, away from sunlight. Keep between 5°C and 35°C. Keep out of the reach of children and pets. Never use a sachet neat, always dissolve in water as directed. Test on a small inconspicuous section before use. Products may not be suitable for use on some surfaces.
Safety Information
Do not eat. Keep away from children. 
Once diluted and ready to use the products are completely non-hazardous.
The below warnings only apply to the CONCENTRATED sachets. Please dilute sachets as per instructions before use.
Why We Love Eco-Friendly Kitchen Cleaner Sachets   
Kitchen worktops, tiles, the sink...you get it!
Our kitchen cleaning refills do an amazing job of tackling kitchen grease & grime! 
Made right here in the UK, in the West Midlands, our kitchen cleaner sachets have a super low carbon footprint! They're made with up to 70% natural ingredients and infused with coconut & lime essential oils to leave a fruity fresh scent drifting through your home.
Our kitchen cleaner refill drops are a super simple way to reduce plastic, just refill an old container each time you run out! All you need to do is drop them into water, shake, and clean!
Only 10% of all plastic put into recycling is actually recycled which means by swapping to reusing old containers you will be making a huge difference to the plastic waste being incinerated or sent to landfill.
Why Swap to Eco-Friendly Kitchen Cleaner Sachets
The majority of cleaning products come in plastic bottles, and only 10% of all plastic that we pop into our recycling bins actually gets recycled. So, let's try and reuse as much as possible!
Share
View full details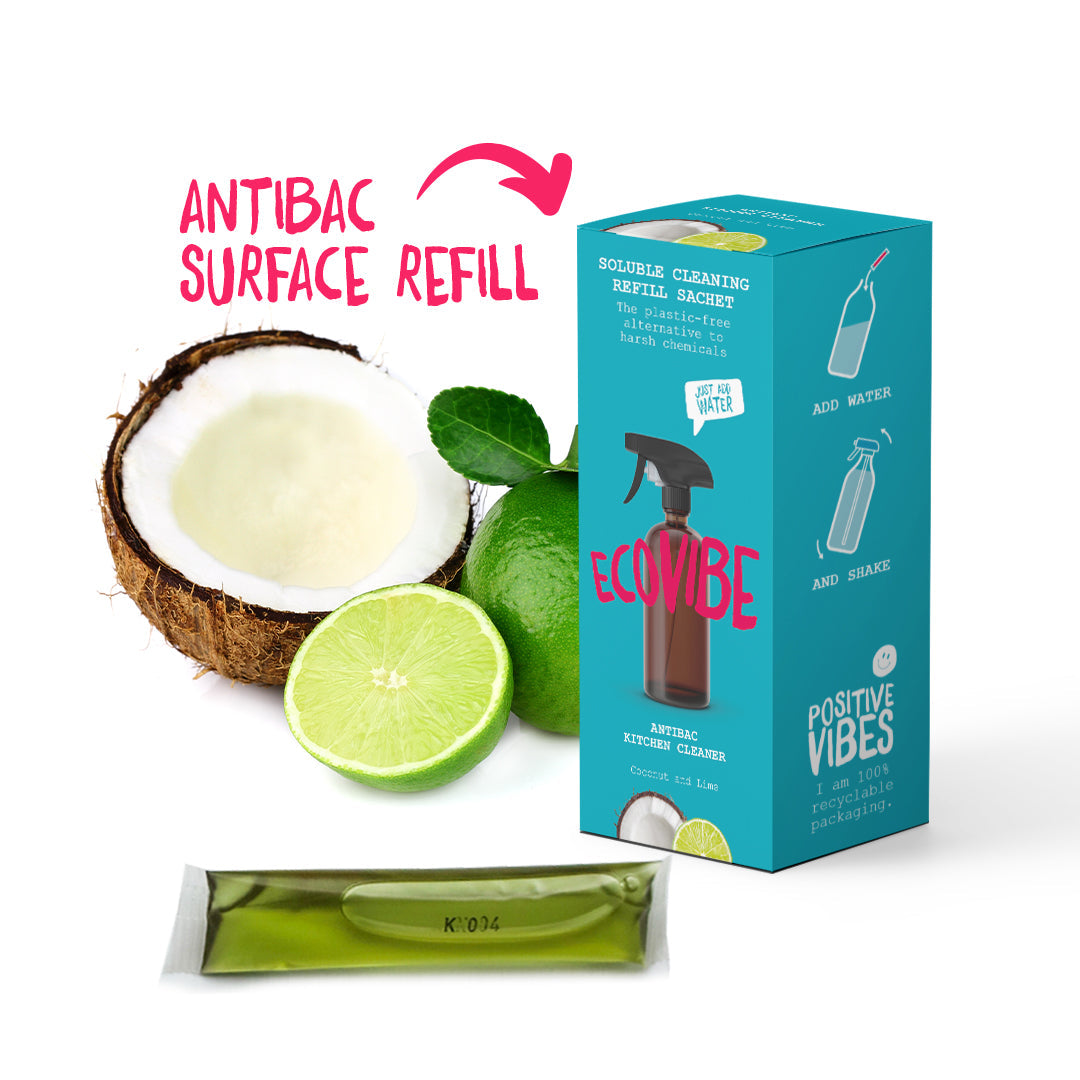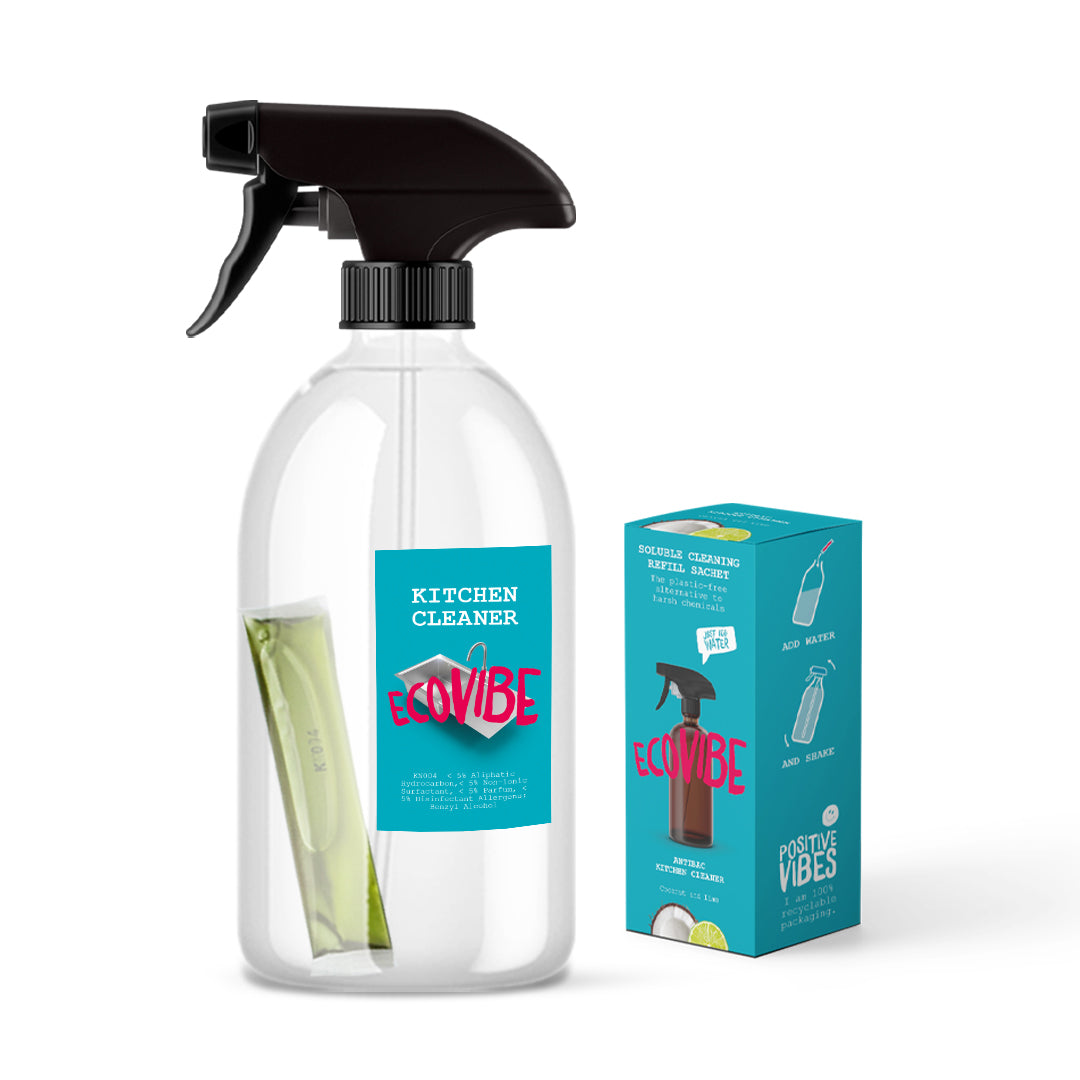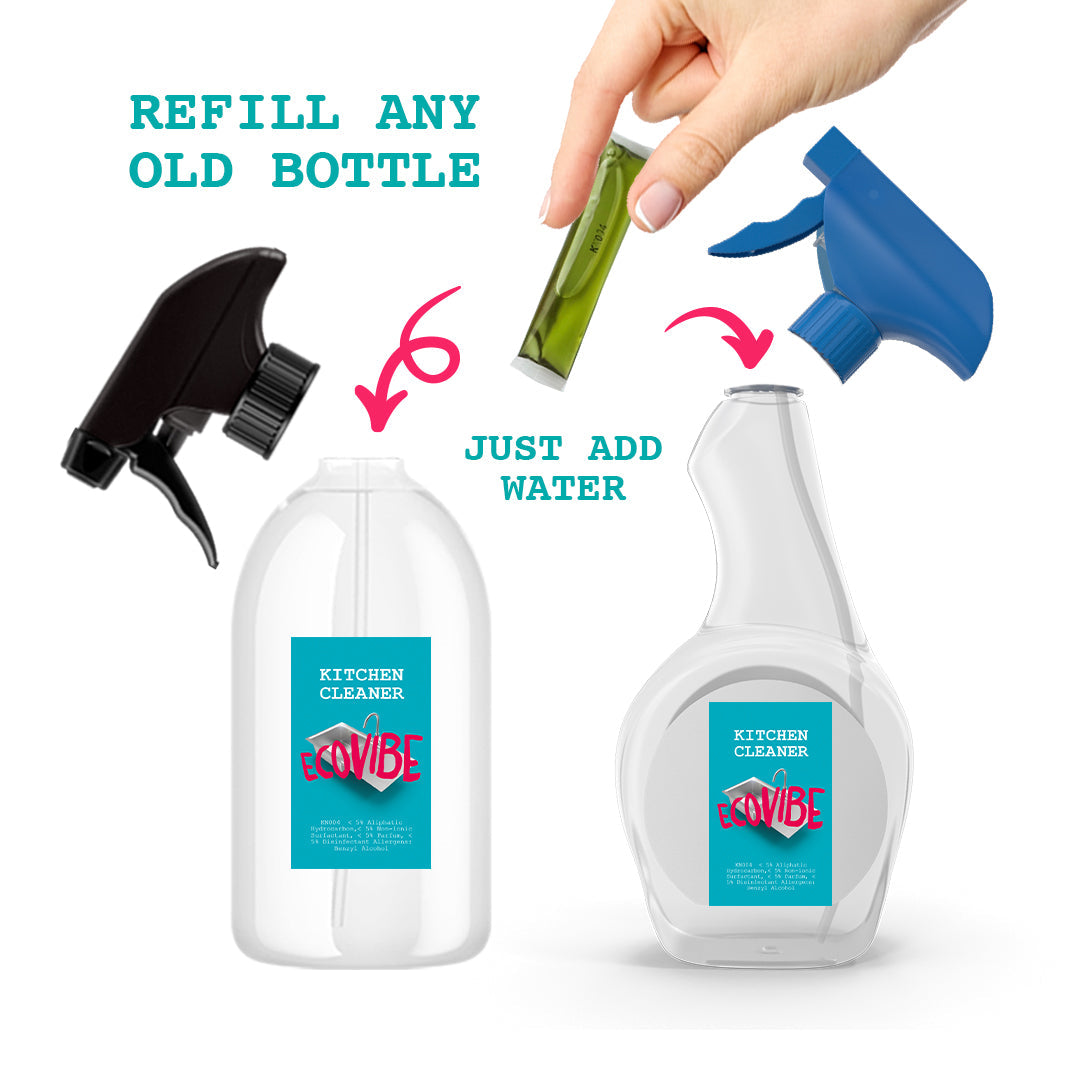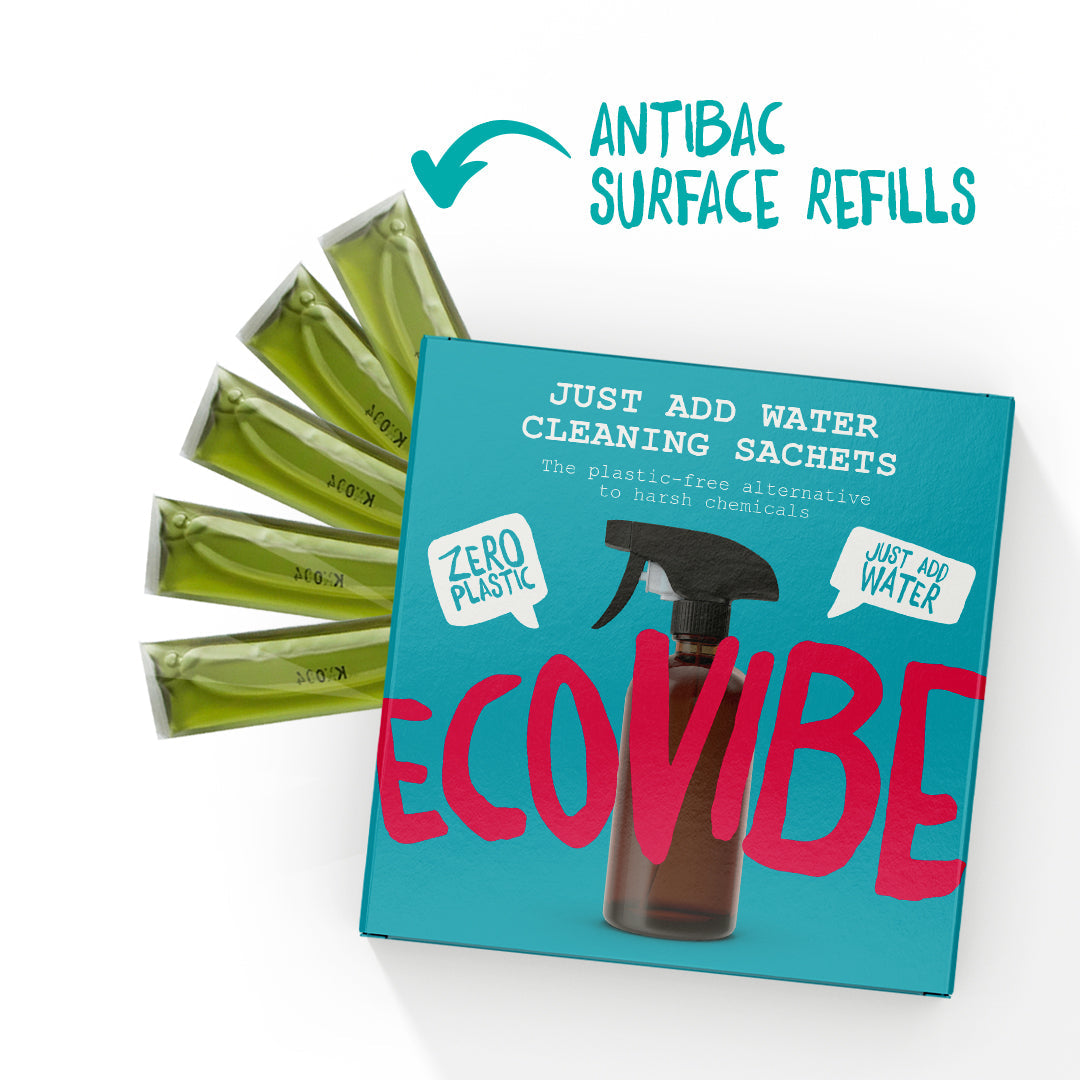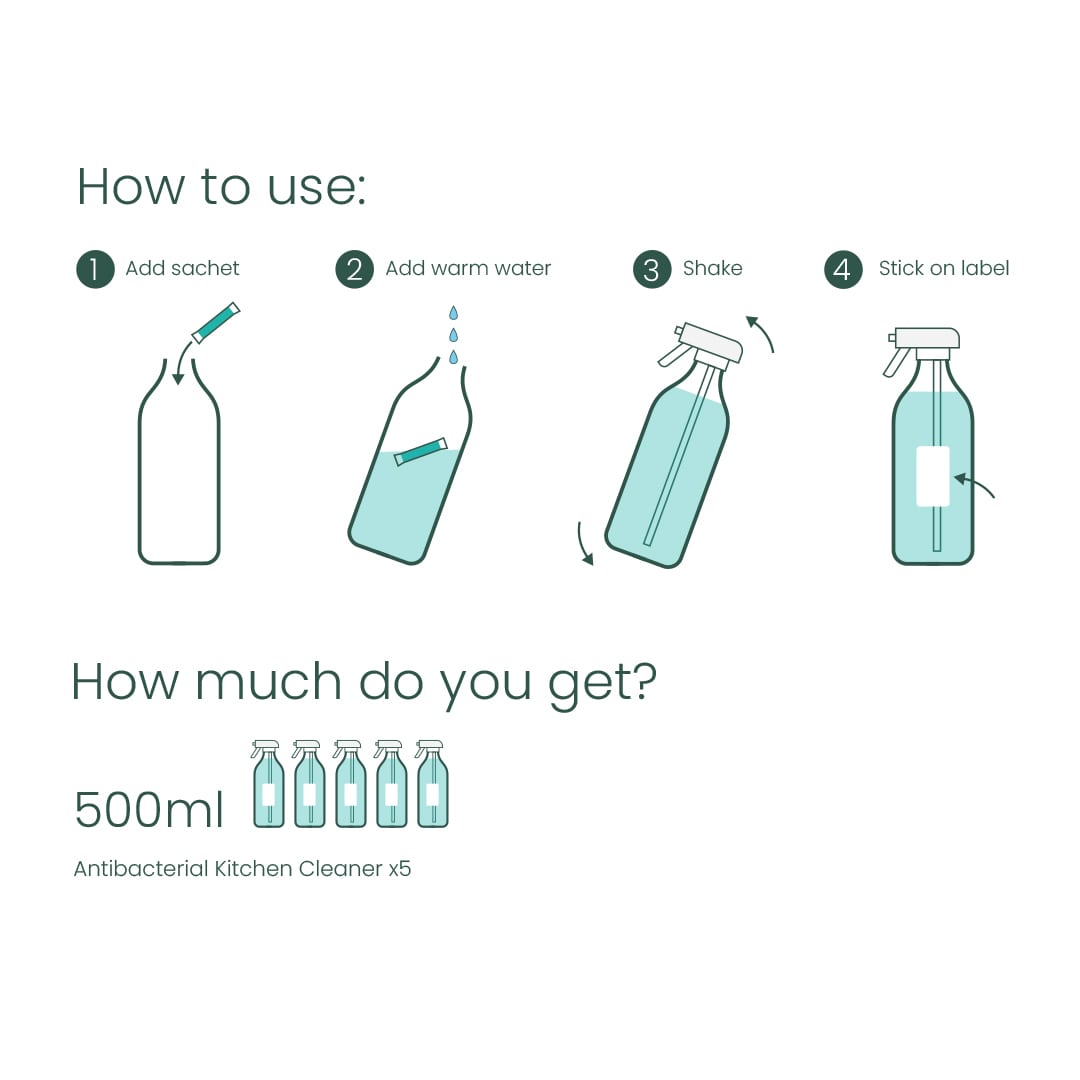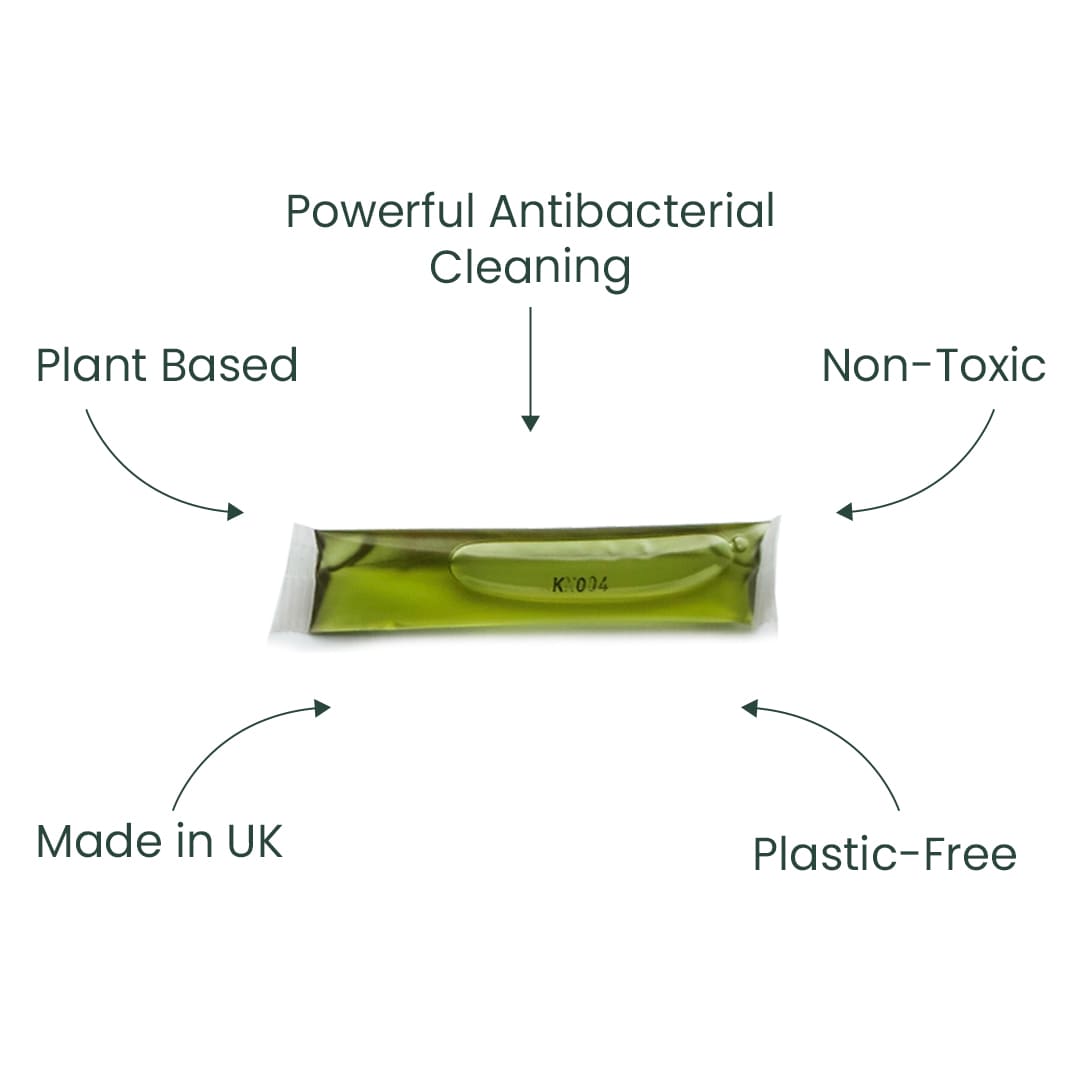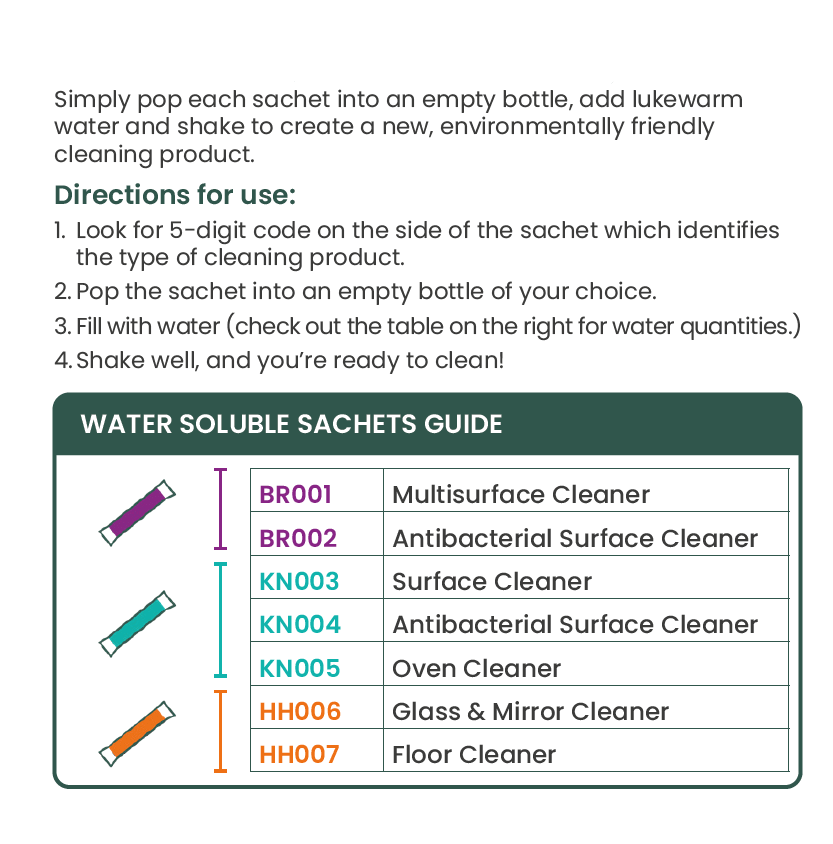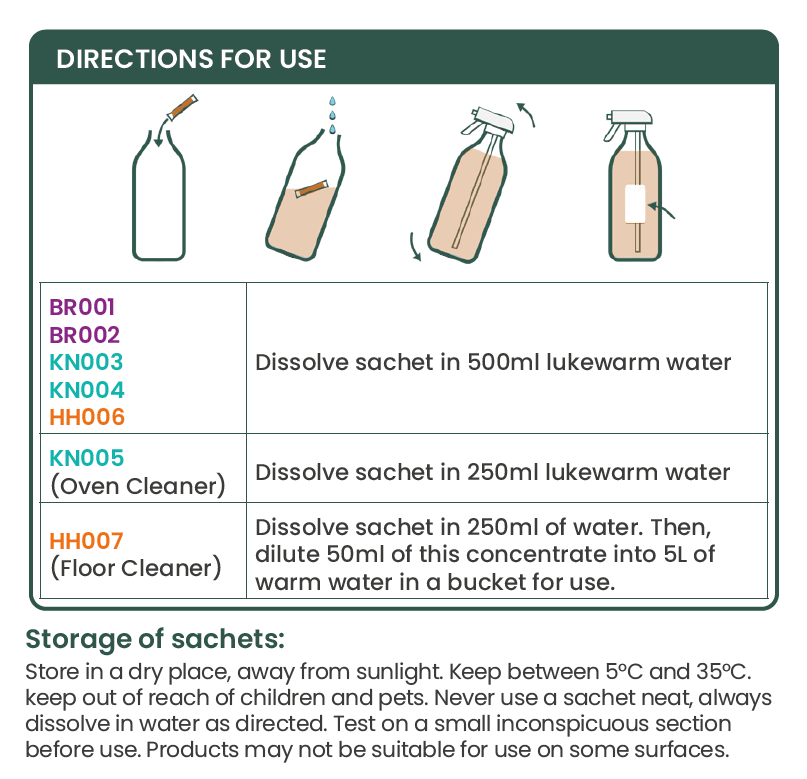 Love it
I love the smell of this- and it cleans well.
Great product
Works amazing and has a lovely scent.
I love this product
I love this product,its effective smells great and you don't need to use a lot to get results and of course it's environmental benifits are a huge plus. Would highly recommend
Antibac Kitchen Surface Cleaner Refills