Regular price
Sale price
£10.99
Unit price
per
Sale
Sold out
25 bags per roll
50 litre capacity
An easy switch to reduce household plastic consumption
Made in a wind-powered facility in Europe

Biodegradable

Compostable

Recyclable packaging
 WHY WE LOVE THEM!
Looking to reduce your plastic consumption without compromising on quality?
Our bin bags are completely free of oil-based plastic! Made up of 100% organic material with a reinforced base to ensure no leaks.
Oil-based plastic emits greenhouse gases at every single stage of its lifecycle; if we produce less of this kind of plastic, we can reduce emissions, so this switch can make a big difference.
Even better, these bags are fully biodegradable and compostable, this means if you're using them for food waste you can compost them right at home, or leave them out for your local bin collection.
Just as strong and leak-proof as plastic bin liners but will break down in 6 months if composted. They are made from 100% natural ingredients, using renewable energy, in a zero-waste factory.
WHY SWAP?
Traditional bin bags are made up of plastic that cannot be recycled or composted and end up in landfill, where they take hundreds of years to break down. Plastic emits greenhouse gases at every single stage of its lifecycle; if we produce less plastic, we can reduce emissions.
Our bags are made from 100% natural ingredients, and are fully biodegradable and compostable - They meet certifications for industrial and home composting (EN13432).
Approved for the council's food waste collection in the UK GB
Disclaimer: The brand may differ slightly. All product specs remain the same.
Share
View full details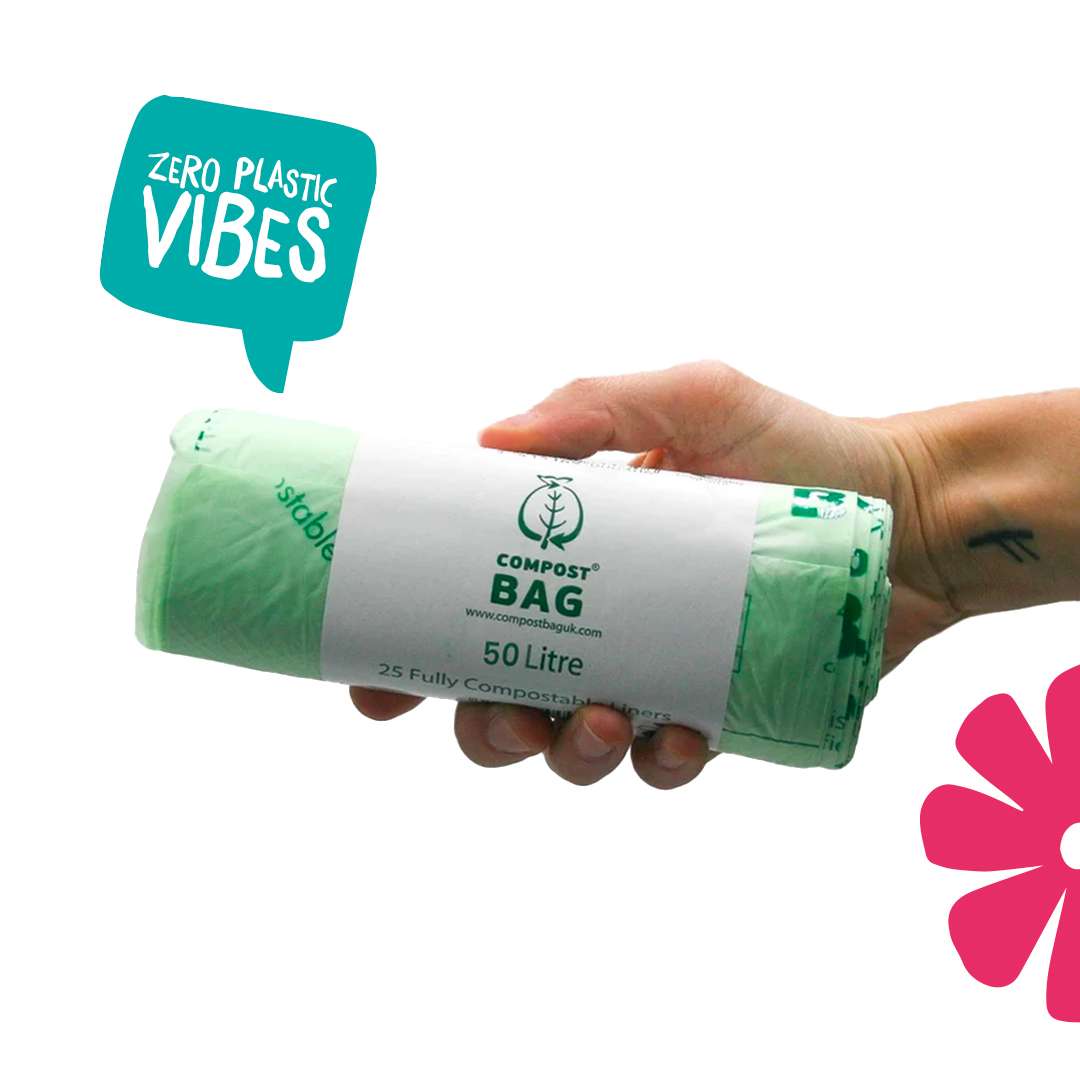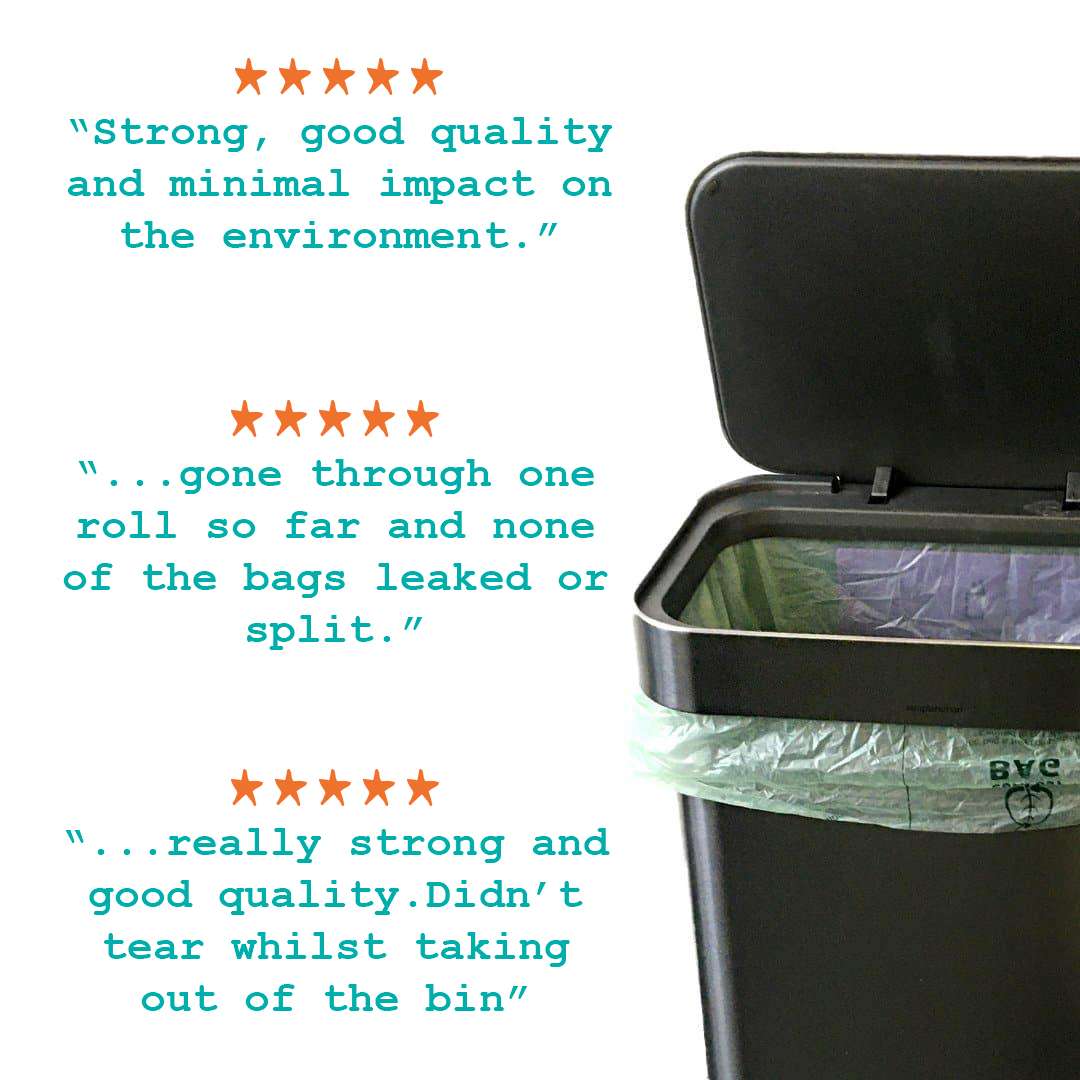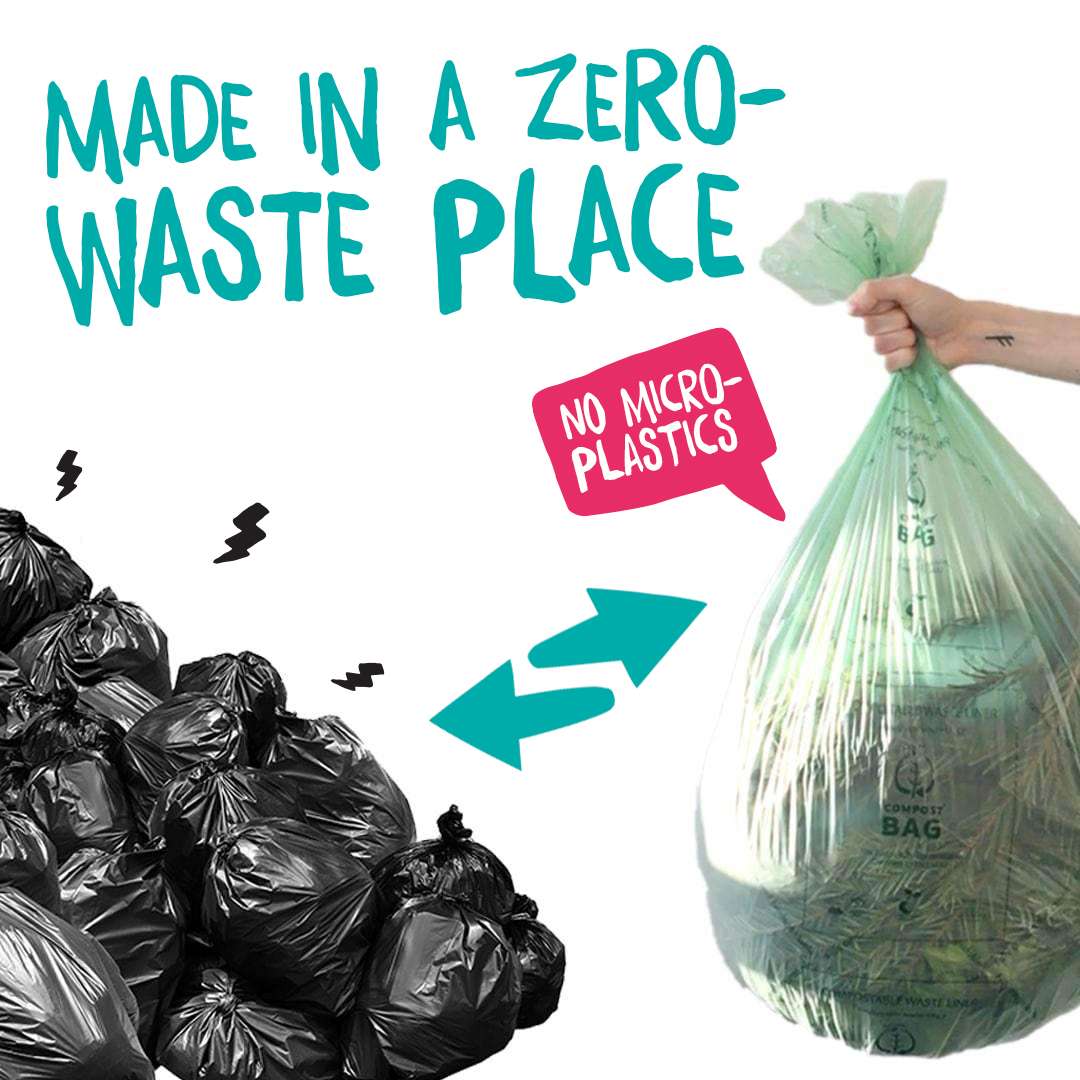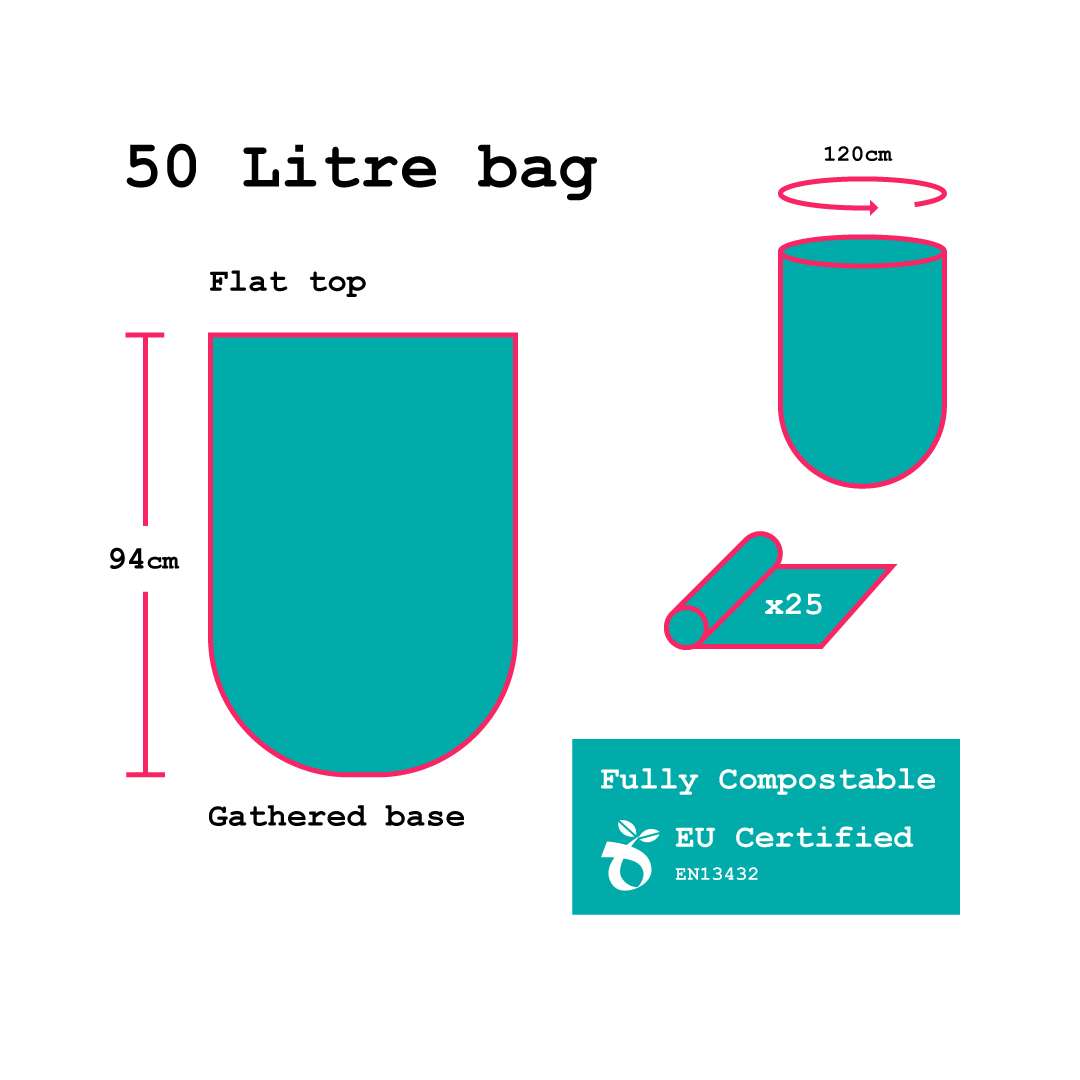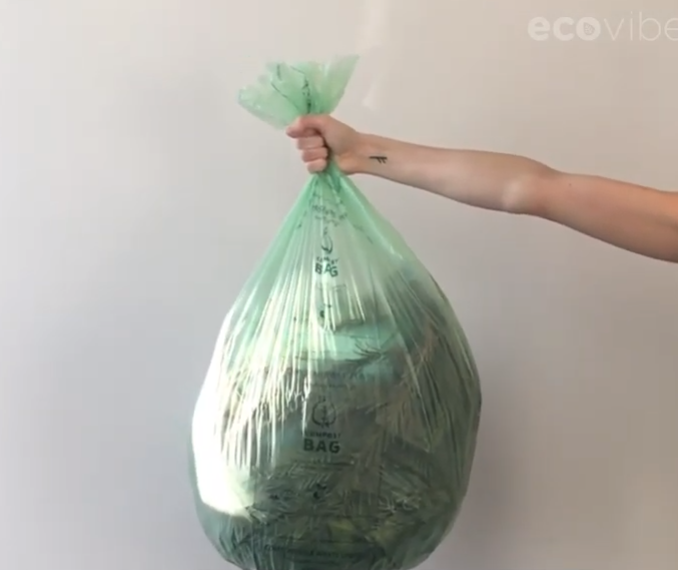 Doing my bit using these.
I have been using these for a few years now and have no major complaints about them. Yes, they get stuck in our bin and are hard to get out sometimes and get a few little rips occasionally, but as our bin is mostly filled with plastic, that can't be recycled, that is not a problem. I think if you had food waste in then it would be a problem, but as we put all ours in the food waste bin we are just putting out plastic and I want to have 1 less bit of plastic going the tip.
Strong as regular bags
I was a bit sceptical about these bags after reading previous comments but I find them as strong as regular bags you would get from supermarket. They didn't tear when taking out of the bin either - will buy again!
A good swap
One less piece of plastic in the bin! We only put unrecyclable plastic into the bin really and using these bags has made me feel like at least I'm not adding a plastic bin bag to the plastic within it too - just doing another tiny bit to make a bigger difference!
Love these!
Great product, used them for around 3years now… only a 4 star as one older pack has fault and/or they start to deteriorate with age, which is no bad thing, only don't hold stock for too long!
Good but sticky
I love the fact that these are biodegradable but I do find that they stick to the inside of the bin and as they are not robust they rip when trying to get them out. Issue solved by putting a standard bin liner in first which will pull out and can be reused repeatedly.